2021: The year of your best hair, thanks to INNOluxe!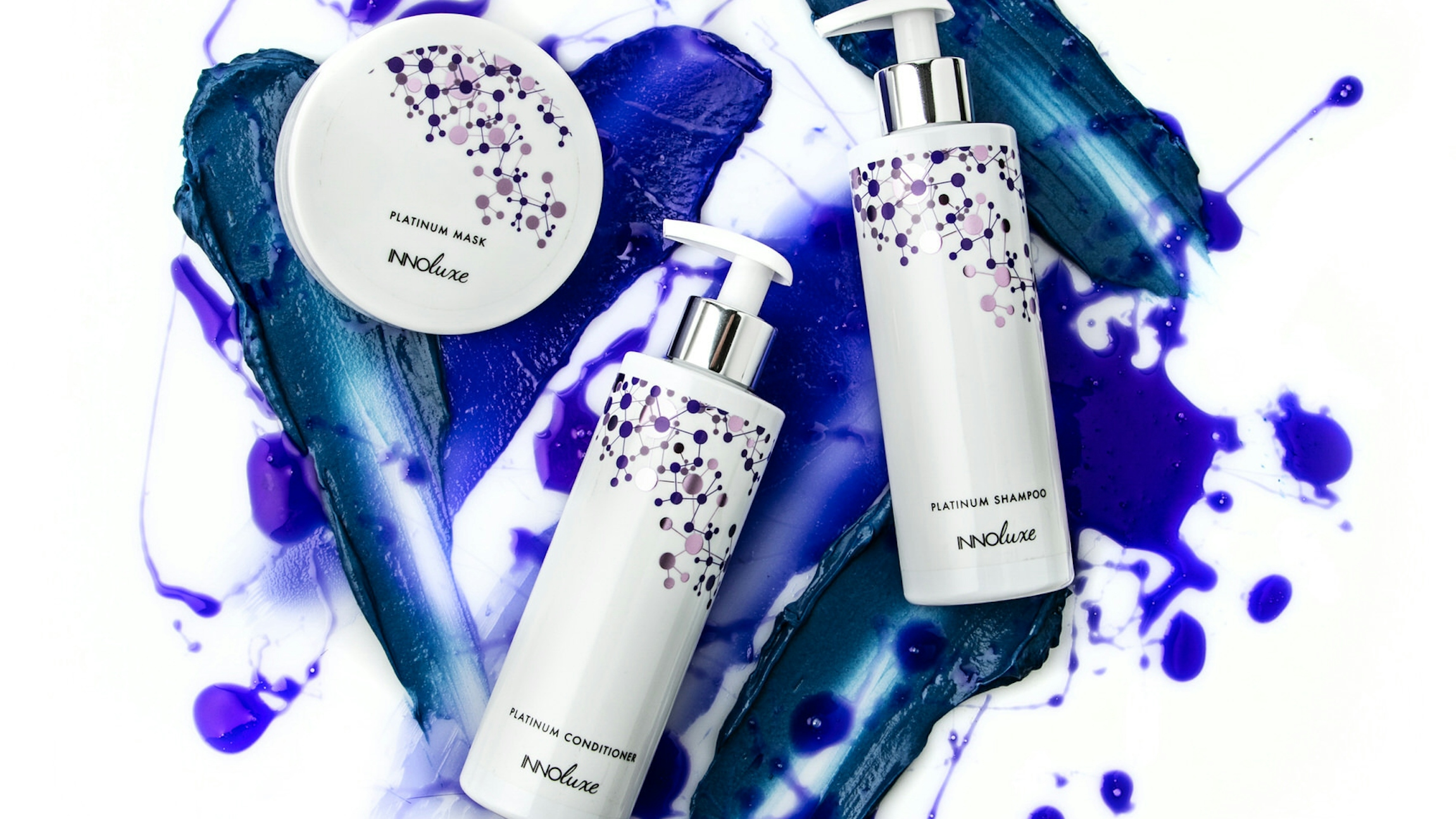 New year, new UK lockdowns… new hair routine. Why not?
Whatever you're hoping for from 2021 (fewer restrictions and more fun?), the start of a new year is also a great time to revisit your routines, make self-care promises to yourself, and start some new habits.
Why not include a bit of self-care for your hair in your 2021 plans? Great hair makes us all feel that little bit better, and getting into a good regime now will lay the foundations for the style you're dreaming of, whatever you have in mind!
GET THE GOOD STUFF
Start with the basics, and make sure you're using a really good quality shampoo and conditioner. It's so tempting to cut corners and pick these up on your supermarket shop, but investing in professional-quality products will do your hair the world of good.
You want a shampoo that is free of sulphates (they help shampoos to lather, but they're REALLY good at stripping your hair so not good for its health or for your colour). And look for products that are also free of sodium chloride (or SALT to you and me!), which is another common ingredient in supermarket shampoos which is harsh on hair.
INNOluxe top tips: If you're blonde, Platinum Shampoo and Platinum Conditioner are perfect for you! They're toning products that keep warm tones at bay, but they're also super-conditioning and leave your hair feeling SO much more luxurious than most other purple shampoos and conditioners.
For the non-blondes out there, #SAVED Shampoo and #SAVED Conditioner are your friends. If you colour your hair, they'll enhance that colour and help it to last as long as possible, and whether you colour your hair or not, they'll give your hair a nourishing boost that leaves it feeling FABULOUS.
GET YOUR MASK ON
We're all getting in the habit of facemasks, but that's not what we're talking about here. We're talking sumptuous hair masks!
Keep on top of your hair's condition by pampering your locks with a mask on a regular basis. It's a little luxurious self-care ritual that gives you some all-important me-time, but it's also amazing for your hair.
INNOluxe top tips: It'll come as no surprise that we're going to point the blondes amongst us to our gorgeous blue-hued Platinum Mask, and everyone else towards our brand-new #SAVED Mask. They both leave hair feeling silky soft and looking super-shiny.
TREAT YOURSELF
Our masks are pretty phenomenal, but if you're looking for the ultimate in luxuriously healthy hair and stunning shine, a salon treatment is on the cards once they re-open their doors. Our signature in-salon treatment is where INNOluxe began and it's the best way to protect and repair your hair during the colouring process or other technical services. AND you can have it as a Stand-Alone treatment too! It's simple, just ask for INNOluxe with your appointment…
INNOluxe top tips: If you fancy an extra pick-me-up treatment you can use every day while salons are closed, Elixir V2 is the one that you want! You can use it overnight as a leave-in treatment or as a prep cream every single day, building strength into your hair each and every time.
And that's it! You're all set for a fabulous 2021!