Five things to think about when you're changing up your hair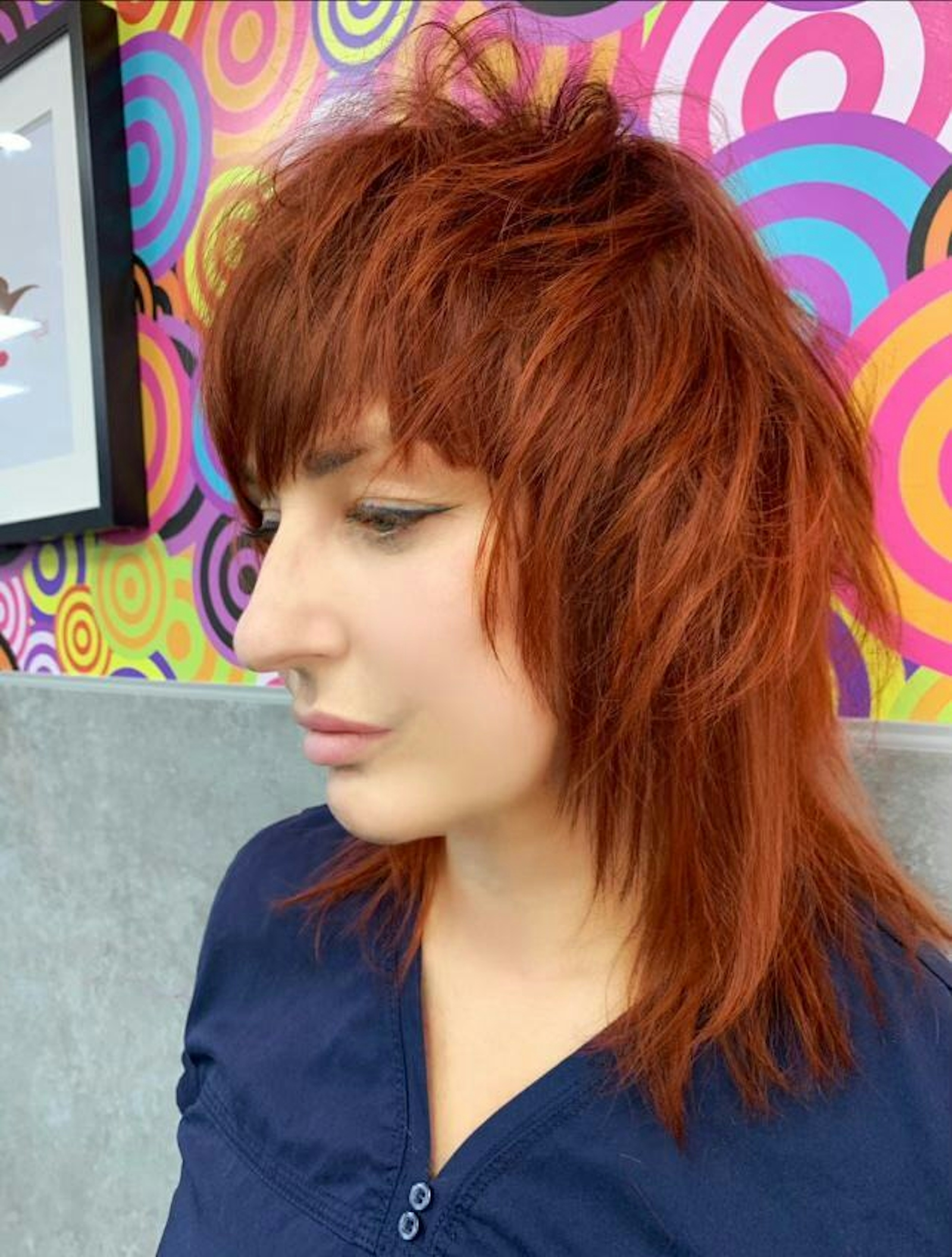 Pondering a new look when it comes to your hair? Autumn is often a time when lots of us think about changing up our lighter, brighter summery beachy waves for something a little different.
When you're thinking about changing your colour, style or cut, it can feel like a huge step. There's lots to think about when you're making a decision about refreshing your look, but we're here to help!
Don't know where to start?!
Don't worry, you're not alone.
"Changing your hair colour can be a massive thing and we tend to do this when something really good or really bad is happening" says Georgia Bell. "We're also massively inspired by what's happening in the celebrity world."
Finding a hairdresser you trust is the key to kicking off your stunning new look smoothly!
"The right stylist will take everything into consideration" says Georgia, and it should all start with a really thorough consultation where they talk through everything below to find the right look for you.
1. Your natural colouring (think skin tone and eye colour!)
As Georgia says, "the colours that make your skin glow and your eyes pop are a great indication of what kind of shades suit you".
Your colourist will look at your skin tone to see if it's warm or cool (those of us with olive toned skin will suit different hair colours to those of us with rosier tones!), and they'll see what brings out your eyes, too. Details like this can easily make the difference between a stunning new colour and one that just falls flat.
2. Colour choice
"I always ask my clients what colour will make them happiest when they look in the mirror" says Kayleigh Dixon and we think she makes an excellent point! After all, your natural colouring isn't the only factor at play when you pick your colour of choice.
Georgia recommends taking a good look through your wardrobe to see what colours you wear and what you love – a great indication that you're on the right track. "And if you decide on a brighter or bold colour" she adds, "my number one rule would be to keep your cut soft" – a great tip!
3. Your face shape
Don't be surprised if your stylist steers you away from certain cuts or shapes. Their experience will tell them what will look awesome on you and what will be… er… not so flattering?
Georgia recommends looking at shapes that catch your eye, but also thinking about your face shape and jawline.
Whether it's the overall length, the shape around your face or the type of fringe, trust their judgement!
4. Your haircare routine and lifestyle
When your hairdresser asks you about your haircare regime, they're not doing it so they can judge! They want to help you choose a style that's going to be realistic for you to maintain. If you like to roll out of bed every morning and straight into work, you're going to suit something pretty different to someone who likes to spend half an hour perfecting their blow dry each day. Honesty is ALWAYS the best policy here!
"It's really important to consider lifestyle" says Kayleigh. "If you're someone who wants vivid hair but can't commit to regrowth appointments to keep it looking fresh, consider something like a balayage which will still look hot when faded, or one you can top up at home".
You also need to be upfront and honest about your lifestyle. If you go swimming five times a week or love the gym, let them know! That way they can steer you towards a look that will work with your day.
5. Your hair's condition
Before bond builders like INNOluxe, this one would have gone at the top of this list! But these days colour additives and hair repair mean your hairdresser can be much more adventurous in making changes to your look (if that's what you want!). INNOluxe repairs hair faster than colour can cause damage, and it makes other chemical services (like perms, straightening or keratin treatments) much safer and more effective on hair that's already damaged.
That doesn't mean that there aren't limits. A good hairdresser will know which products can transform your hair's health, but they should also let you know when something's just too risky for your hair. And if that's the case, don't panic! An INNOluxe Stand-Alone treatment will get damaged hair back in shape in no time (just maybe a teensy little bit more time than you were hoping for).

Looking for hairstyle inspo?