INNOluxe Takes Colour World UK By Storm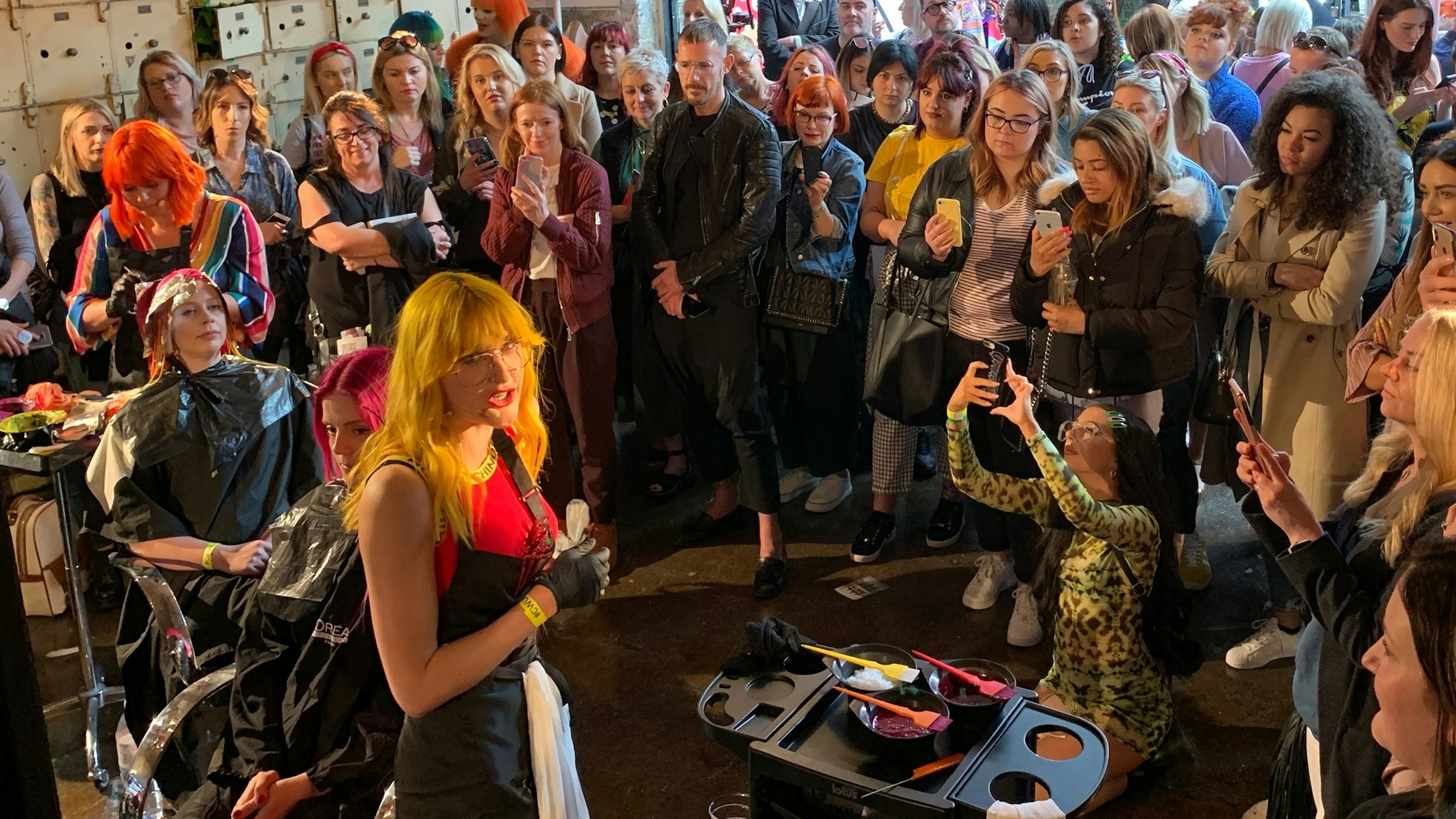 Wow just wow. What a weekend.
Since its launch back in 2016, Colour World UK has never failed to deliver. This year was no different. Humour us as we keep riding those highs, reliving the memories and making it all last a bit longer?
WHAT HAPPENS AT COLOUR WORLD STAYS AT COLOUR WORLD.
As if.
Ever the shrinking violet, INNOluxe was there in force. We got together with Crazy Color, Sophia Hilton and her team from Not Another Salon to make some serious noise about healthy, vibrant colour.
Our oh-so-subtle set-up boasted a bath full of balls, a bank of lockers, oodles of INNOluxe goodies and a pair of shy and retiring drag queens. We didn't want to make a scene or cause a stir, after all...
Sophia and her team were hard at work and in full-on educator mode, demonstrating the latest in pro colour skills. We love the anti-zoo approach of Colour World, meaning no barriers and no stages, so attendees who've come from far and wide can get up close to the demos and see the very best the UK has to offer the world of hair colour.
WE LOVE SEEING PEOPLE GET HANDS-ON WITH INNOLUXE!
We had plenty of samples of our products here to try, touch and feel, because we reckon that giving you the chance to get your hands dirty lets you really understand the difference you get with INNOluxe. Check out our sumptuously indulgent Platinum Mask – look at that gorgeous deep blue hue!
We were also shining the spotlight on our newest addition to the INNOluxe family, FOAM. Ground-breaking and newly-launched, FOAM means less time dripping at the basin for customers who want to enjoy INNOluxe as a Stand-Alone treatment. It's super-concentrated, too, so it does everything you've come to expect from REBOND V2, plus a bit more!
WE'RE PROUD TO HAVE SPONSORED THIS YEAR'S EVENT
Colour World is special. It isn't just an industry showcase. It's a real celebration of hair colour, a chance to learn, share, meet up with friends and get excited about this extraordinary industry we love to be part of.
MC Motors in Dalston, London is just THE best venue. Filled with loads of light, masses of space and lots of character, it's a warehouse space that makes a fabulous backdrop for the two days. The fact that the space is so versatile makes it perfect for visitors to wander as they please, taking in the different brands and educator sessions. There's even space for a stunning catwalk of what we all get up to on the day and – for the first time this year - the very first Colour World Genius Awards.
A HUGE THANK YOU…
…to the team who organises this fabulous event each year
…to everyone who was part of the INNOluxe, Crazy Color and Not Another Salon experience!
… and to every single one of the 1700+ visitors across the two days – each and every one of you made it the wonderland it was
Did you win any of our INNOluxe goodies? What were your favourite moments? Tell us EVERYTHING!
SEE YOU NEXT YEAR!
#CWUK19 #Colourtastic