Perfect hairstyles for the gym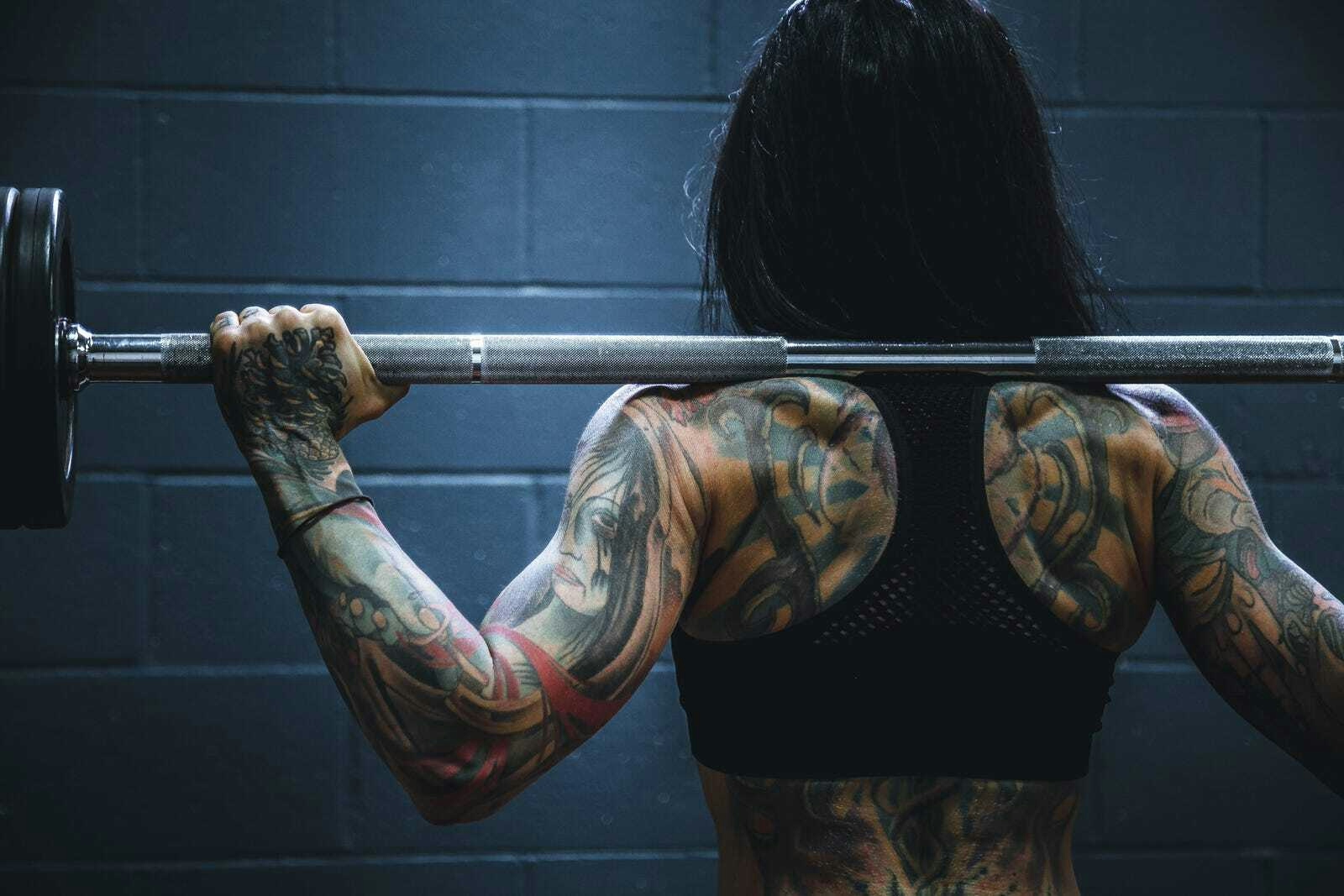 Picking the perfect gym hairstyle is trickier than you might think. It needs to work hard for you, keeping you comfortable while you work out, and protecting your hair from damage along the way. And if it also looks cute, bonus!

The challenges are the same however you choose to workout, whether that's in the gym, at a fitness class, jogging, dance rehearsals, climbing…the list is endless. But what's the answer?
We'll tell you all in just a minute, but first, let's take a look at exactly what that gym hairstyle needs to do for you.
The challenges
Your hairstyle needs to help you keep cool (and look hot!). Overheating while you exercise is kind of a given, but just as you invest in moisture-wicking, breathable exercise gear to help you stay comfortable, your choice of hairstyle can play a huge part in cooling you down, too.
It also needs to be practical, keeping your hair firmly in place while you focus on working out and getting your technique right to prevent injuries. And keeping that hair neat will help prevent tangles, too.
And finally, your workout hairstyle needs to protect your hair from the damage that can be caused by coming into contact with sweat. Because sweat means salt. And salt is harsh on hair, stripping and drying it (which incidentally, is exactly why we work so hard to make sure our professional homecare products are all free of salt and other harsh ingredients!).
Pre-gym hair prep
Before you style your hair for the gym (even if 'style' just means a quick ponytail), take the opportunity to treat your tresses while you work up a sweat with our intensive leave-in treatment, Elixir V3.
"INNOluxe Elixir V3 is perfect for keeping the hair's health and condition", says Sophia Hilton, owner of London's Not Another Salon. Sophia's right, the benefits of using Elixir V3 while you work out are huge. On the surface, it'll help your style be less messy bun and more slick bun. But it goes way further than that.
Work a few pumps of Elixir V3 through your hair and it will act as a barrier between your hair and sweat, as well as helping protect against the harsh drying effects of air-con that fitness studios so often use. Its incredible protein technology will get to work protecting, repairing and conditioning your hair while you exercise. Plus it leaves your hair stronger, shinier and softer. Talk about multi-tasking!
Gym hairstyles we recommend
The most important thing when you're working out is that you're comfortable. That means keeping you cool, and making sure your hair isn't pulled super-tight (always important, because tight styles can cause damage all of their own).
Whatever style you go for, choose a band that'll be kind to your locks, preventing snagging and damage. Fabric hairbands are a great choice, elastics are bad. You know the drill.
And as for the hairstyles themselves?
Anything that keeps your hair neat and away from your forehead, face, neckline and nape of your neck will be great. Think buns (slick or messy, high rather than low), top knots, plaits and braids or high ponytails. Mix it up and have fun!
Looking after your hair post-workout
Whether you shower at the gym or head home first, it's taking care of your hair after your workout shouldn't be too much of a drama if you've prepped with Elixir V2 and chosen the right style.
We'd always recommend looking after your hair with a rich, nourishing mask once a week, so try to work this into your post-exercise regime. PLATINUM Mask is perfect for blondes who like a purple toner in their product, and #SAVED Mask is made for every other colour!
Make gym life even easier on your hair
If you're a hardcore gym-goer, the chances are the stresses of the gym environment will damage your hair eventually, even if you do everything right. That's where INNOluxe Stand-Alone comes in.
Stand-Alone is an intensive and oh-so-pampering in-salon repair treatment that will work wonders, whatever your type of hair and whatever the damage. It'll repair the damage and protect it, too, making your gym prep and post-exercise routine more hassle-free than ever. Ask your salon about it today!