Social Media Secrets: Top Tips For Salons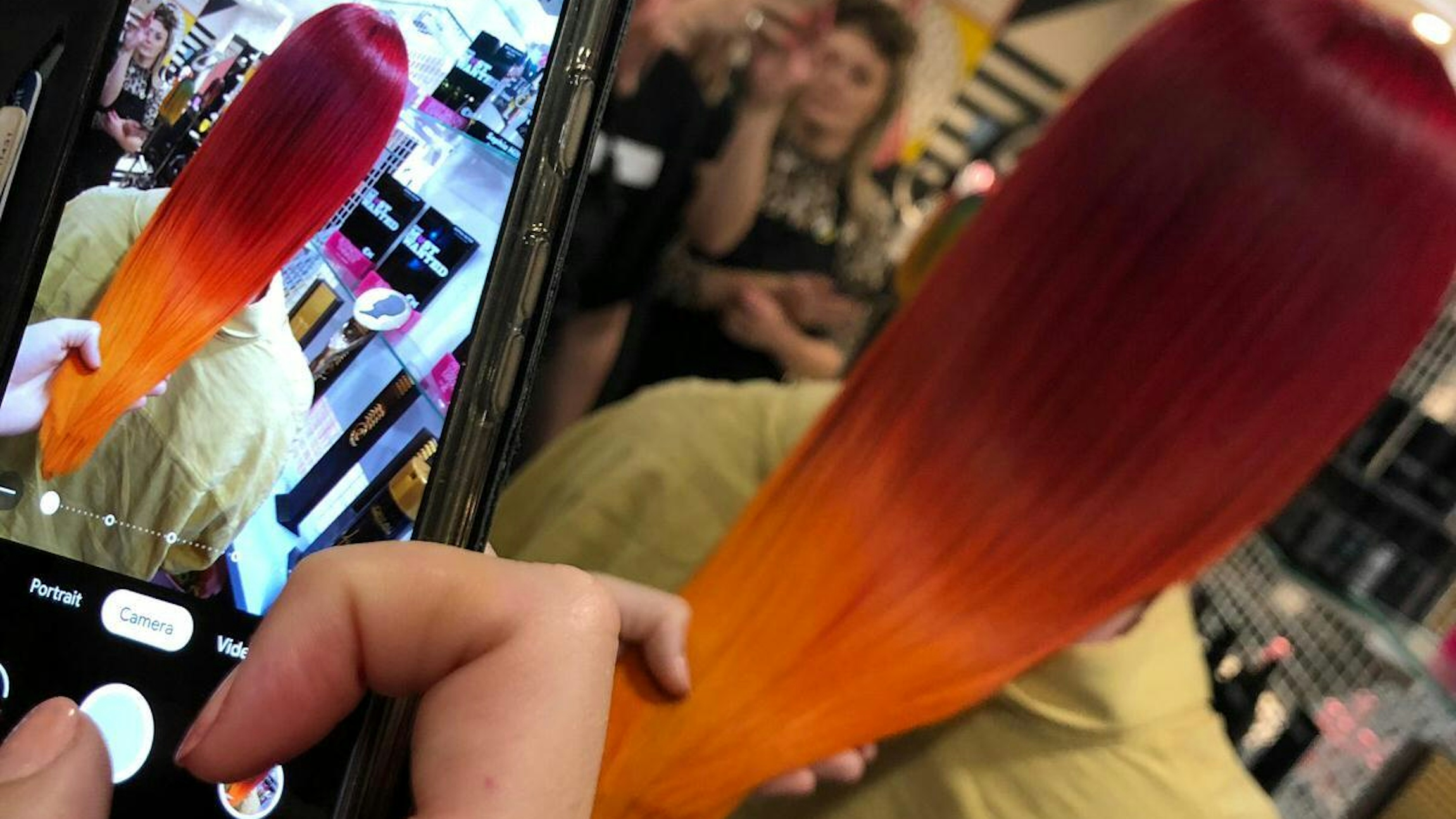 As if you didn't already know, social media is a HUGE part of the hair industry today, so we're here with a few tips and tricks we've picked up along the way.
Social media is a whole other skill for stylists and colourists to master, so it's no surprise that plenty of salons struggle with where to start. Casey Coleman, founder of Cardiff's CHAIR Salons, knows how tricky it can be, saying "social media is one of the most difficult things I've come up against. It's like having another job".
Social is important, though – so important that INNOluxe brand ambassador Sophia Hilton has even built it into the courses she offers at Not Another Academy.
It can be intimidating. There's a huge audience out there that you could potentially reach, so you need to make sure that you'd be OK with anything you put outgoing viral with your name on it.
But from marketing and exposure to education and inspiration, social media is a brilliant tool if you can harness all that goodness rather than get overwhelmed by it. So where should you start?
FIRST THINGS FIRST – KNOW YOUR BRAND
Think of social media as your online shop front. You wouldn't put any old images or words in your front window, so don't just post anything online.
Instead, get clear on your brand. What do you stand for? What do you want to tell people? Make sure every image and every caption reflect that. Stick to your messages and keep them clear.
HAVE (A BIT OF) A PLAN
It doesn't have to be super-complicated. Just have an idea of the types of posts you could use to mix things up. You might want to think about:
Before and after shots to showcase that transformation!
Process pictures, showing the work in progress.
Behind the scenes snaps that help your followers get to know you and your team.
Showcase your professional tools and products (hello!), showing your customers that you always pick the best for them and don't skimp on quality.
Those are just a few ideas to get you started – we can't wait to see what else you come up with! Tag us in with #INNOluxe.
PICTURE PERFECT
We all know how fast judgement can come in this aesthetic-heavy industry, so posting great images matters. Getting the perfect picture takes practice, but there's lots you can do to make it easier...
Think about your lighting. Natural outdoor light is great, or play with the lighting you have in-salon to see what works best. There are loads of products you can buy to help with this. A ring light might be a good investment if you're looking for somewhere to start.
Get your client to smile! It sounds so simple but if you scroll through your feed you'll see how often this is forgotten. They don't have to be grinning like an idiot, but you don't want them looking down, dejected and depressed, either.
Be aware of what's in the background. A messy or uninspiring background can make you look amateur, but used well, your backdrop can boost your brand and give you a consistent, recognisable image.
GET THE BASICS RIGHT (SPOILER: INNOLUXE IS YOUR SECRET WEAPON)
Customers are obsessed with getting their hair to look and feel healthy (and we all want their hair to actually BE healthy on the inside too!), so getting that look on camera is a must for your social media images.
You can go to town with lighting and filters on your images, but if the hair you're shooting doesn't look healthy and shiny in real life, it won't look that way on camera.
INNOluxe is your secret weapon. From our in-salon INNOluxe V2 hero treatment, to products your clients can use at home between appointments, we'll make sure each and every strand looks its best. Get your pro account today.

BE SOCIAL
Don't just post and then forget about it. Social media is all about engagement and community, so get stuck in.
A great way to do that is to tag in your customer (with their permission), the stylist who did the work (again – permission!), the products you used, the town you work in… the opportunities are endless.
Using hashtags, mentioning relevant people or brands, and tagging your location all give people ways to discover your content. And once they discover that content and love it, be sure to reply to anything they post.
GO ON AND GET SOCIAL – NO EXCUSES!
Like so many things, social media is all about being yourself, experimenting and seeing what works for you. If you didn't know where to start, you do now. And if you're already online but were struggling to find your feet, hopefully, these tips will inspire you to change up your feed.
We can't wait to see what you come up with, so tag us in!
#INNOLUXE #SAVED