Stop your autumn hair colour from fading away
As autumn arrives and the nights draw in, lots of us change up our hair colour to suit the season. Whether that's a bold choice (think red, copper or Halloween brights) or beautifully subtle, rich tones, you'll want your colour to stick around.
That's why we're here with a reminder of everything you need to know to make your colour last longer.
What causes hair colour to fade?
"Colour starting to fade over time is totally normal" says Chloe Passmore. "Every time you wash your hair, your colour washes out a little… and hot water opens your cuticles, leaving it easier for your colour to escape."
You'll also find that ingredients commonly found in supermarket or drugstore shampoos (sulphates, parabens and sodium chloride - salt!), can be harsh on hair, stripping colour away more quickly than you'd like.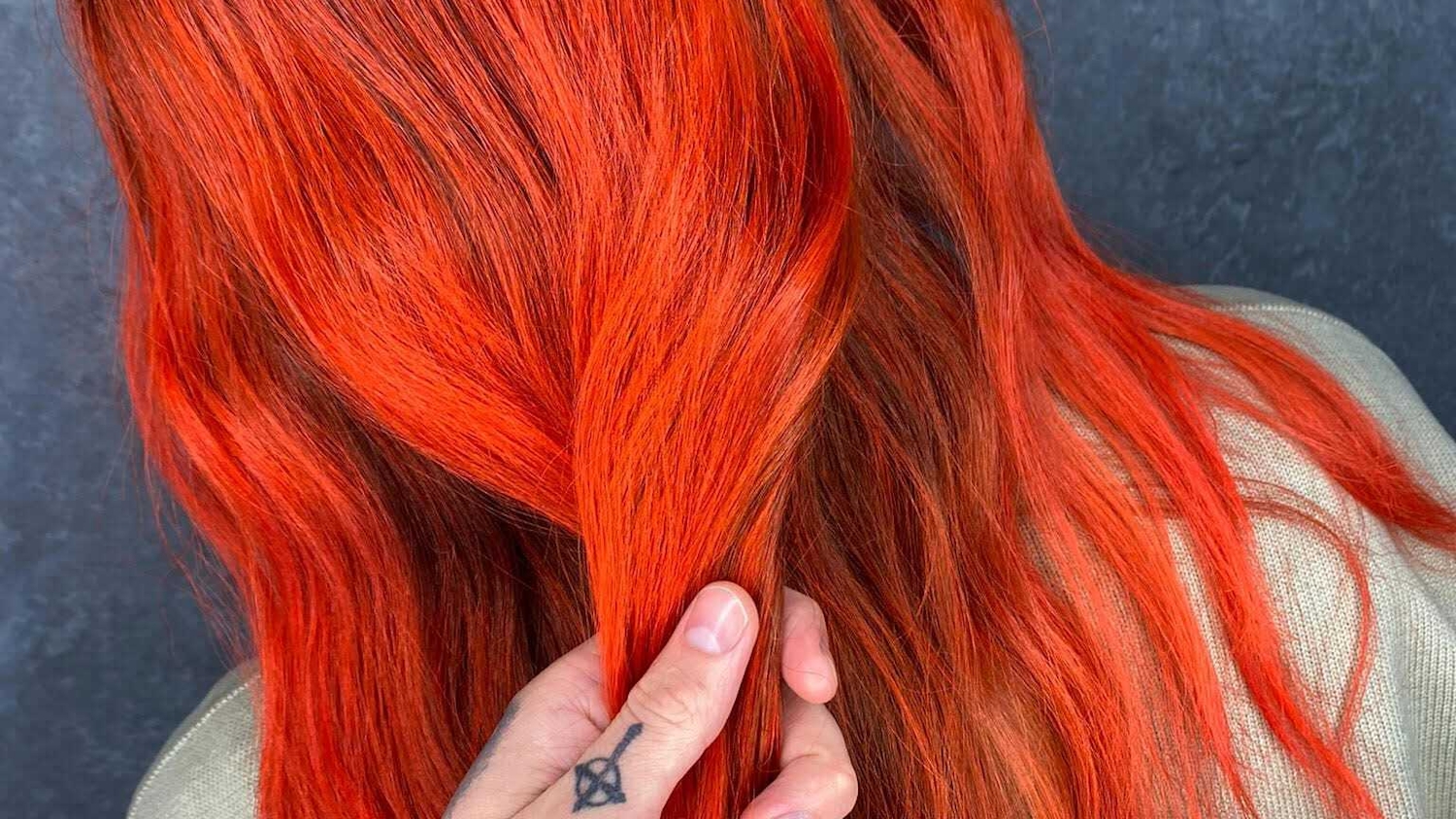 How to make your hair colour last
"My top tips to combat fade would be to wash your hair less frequently, and to use cooler water" says Georgia Bell. Washing with cooler water means you keep the hair's cuticles closed (which also boosts your shine!).
It's not just about how often and how hot the water is when you wash your coloured hair though. The products you choose to shampoo and condition also matter. Investing in colour care products will help prevent your colour from washing away too so0n.

"You'll 100% notice the difference"
Chloe Passmore
"My top tip for looking after your colour at home would be to invest in the INNOluxe #SAVED range" says Chloe. The #SAVED range is designed to enhance colour and make it last, as well as nourishing and conditioning your hair so it feels incredible.
That's why we formulate #SAVED Shampoo to be free of sulphates, sodium chloride and parabens, making it a super-kind cleanse for coloured hair.
We also pack the range with ingredients that enhance your colour and help stop it fading. These ingredients include the corn and rapeseed extracts you'll find in both the #SAVED Conditioner and #SAVED Mask, and the baobab protein we've included in the mask.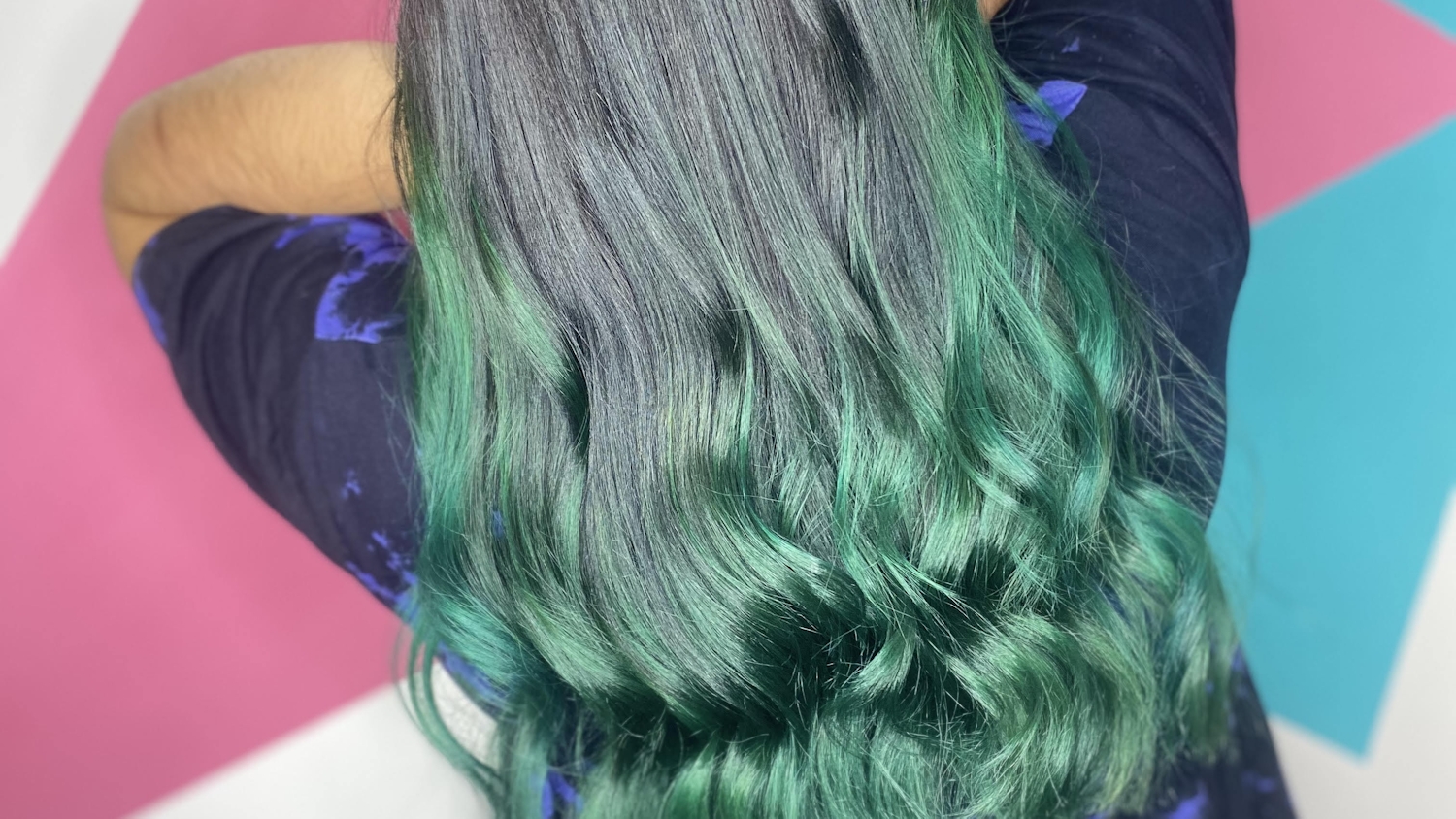 So what do the pros think?
"#SAVED Shampoo, #SAVED Conditioner and #SAVED Mask are the best for enhancing your colour, locking it in for longer and giving your hair that nourishing boost it needs" says Chloe. "You'll 100% notice the difference".
And your hairdresser will notice the difference, too! "I can tell which clients have and haven't been using #SAVED between appointments" says Kayleigh Dixon. "Those who haven't will always show more fade!"
Finally, INNOluxe Global Brand Ambassador Sophia Hilton reminds us that the #SAVED range leaves your hair feeling amazing, as well as keeping its colour, saying "it feels like having an INNOluxe treatment, just from using the #SAVED range!"
Thank you ladies, we couldn't have said it better ourselves.