Ways to make your hair colour last longer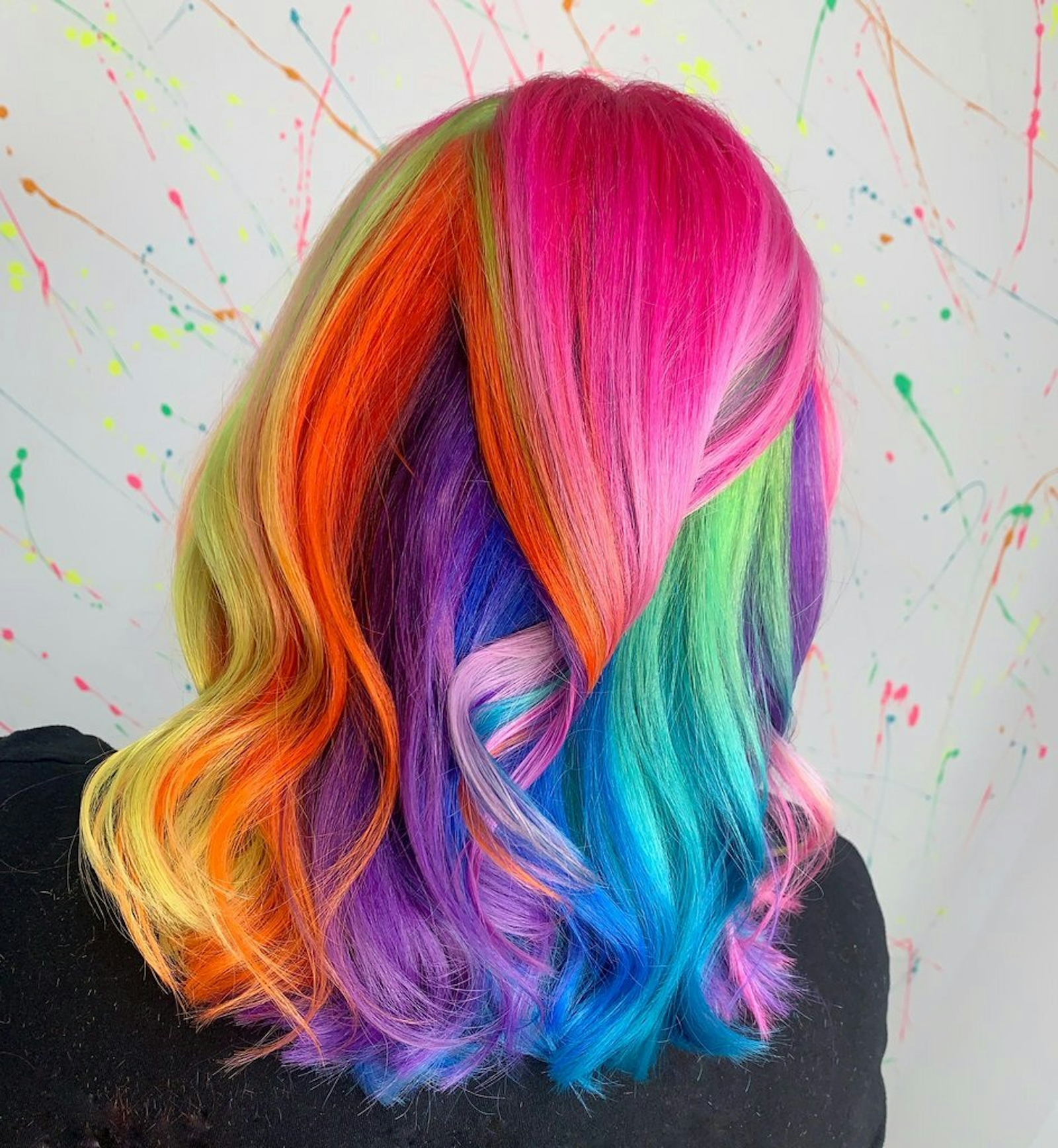 All the ways to stop colour fade in its tracks!
This is ALWAYS a popular topic, but even more so at the moment when we can't always get to the salon as often as we'd like.
Lucky, then, that we've just launched our new range of sumptuous colour-saving homecare products. They're so good that INNOluxe Brand Ambassador, Sophia Hilton, says "it feels like having an INNOluxe treatment just from using the #SAVED range". Pretty impressive, right?! You can find out more about them at the end of the post…
First though, we spoke to colour expert Becky Sutherland to get her pro tips for making that colour of yours stay put and look fabulous for longer.

"Wash your hair less and embrace its natural oils"
It's pretty simple really – the more you wash your hair, the more you wash your colour away. We're not suggesting you embrace an oil slick of unwashed hair, but see how long you can go between washdays and try out some new styles or accessories to help make the gap between shampoos a little bit longer.

"Use a sulphate-free shampoo"
When you do wash, choose a sulphate-free shampoo. These guys are kinder and gentler to hair than their sulphate-filled cousins, which can strip your hair colour, making a quality, sulphate-free shampoo a must-have investment if you want to keep your colour for longer.
Another enemy to long-lasting colour is sodium chloride (otherwise known as salt!). It's a really effective abrasive, but very harsh on hair so it easily strips colour away.
We're all about treatments and healthy hair, so naturally our products are free of both these nasties! You can stock up on yours right here.
"Less heat – go natural"
Stay cool, or at least cool-ER, both when it comes to water temperature AND when it comes to heat styling. Turn down the heat and you'll see your colour stick around.
Becky explains that "cooler water helps keep the cuticle down, saving your colour for a little bit longer. When we use too much heat on our hair it fades out colour and also damages the hair."
If you're giving heat styling tools a rest, try out some simple styles instead, like braiding your hair or when it's wet for a curly, boho look (it's very 2020!).
"INNOluxe #SAVED does exactly that – it saves your hair!"
It seems Becky's quite a fan of our new colour-saving products!
"#SAVED is unreal", she says. "It's the best I've used. #SAVED Shampoo is thick and nourishing and #SAVED Conditioner is AMAZING. My new all-time fave"
Need to know more?
#SAVED Shampoo leaves your hair strong, vibrant, healthy-looking – and feeling FABULOUS.
#SAVED Conditioner is a multi-tasking hair-rescuer-and-colour-defender which locks in your colour, nourishes and protects your hair against split ends. Genius.
#SAVED Mask is an extremely pampering treat for your hair. It nourishes, strengthens and locks in your colour, leaving it extremely soft and shiny. Go on, you deserve it!