Ladies and gentleman, Katy Grimshaw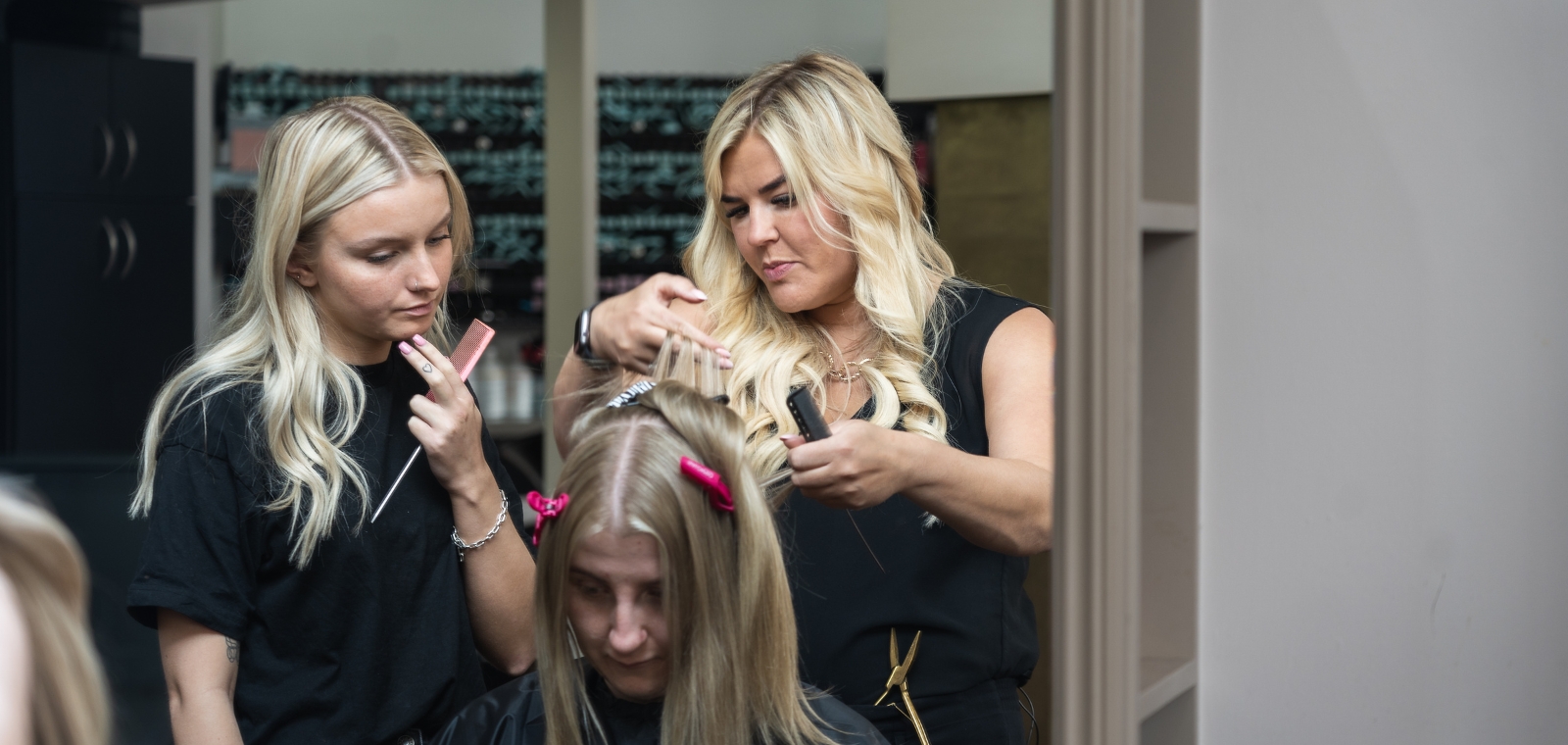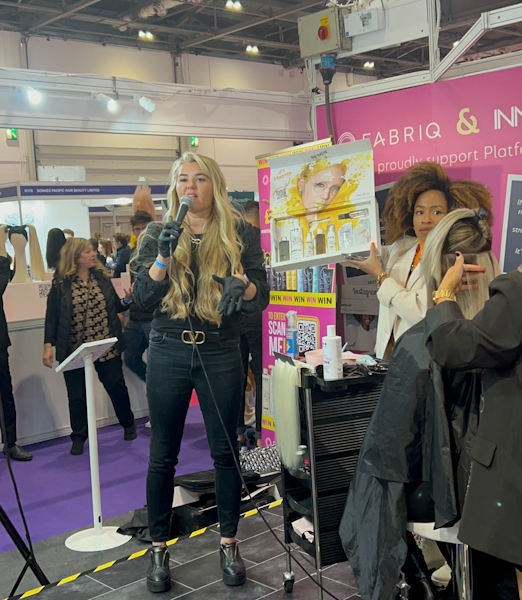 Next stop, London Excel
Salon International, held at London's Excel, stands as a pivotal event in the dynamic world of hair and beauty. We were so excited to welcome the incomparable Katy Grimshaw to grace our HTCI Platform stage!
Making the journey all the way from Manchester, Katy's presence at this year's Salon was nothing short of extraordinary. However, she didn't embark on this adventure alone—accompanied by the exceptionally talented stylist from her own Spectrum Salon, Hattie Davis!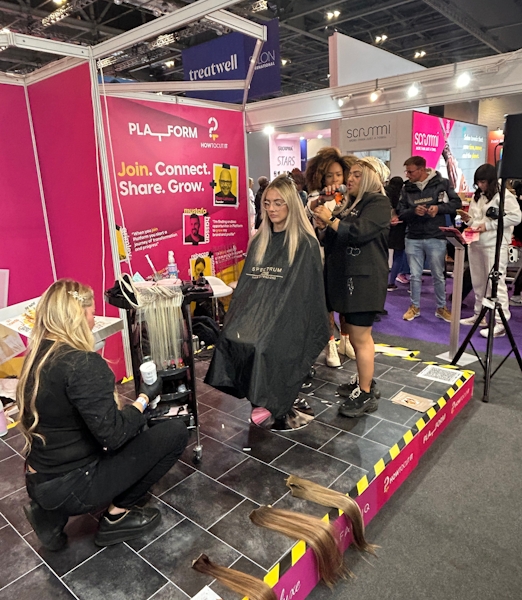 Not your average stylists
Katy's not your everyday stylist; she's a creative powerhouse with a wealth of knowledge and skills. Her demo at Salon International went beyond the topic of hair extensions – she brought them to life!
Both Katy and Hattie delved into the art of installing and colouring hair extensions, revealing their secret weapon: INNOluxe.
They emphasised that colouring extensions is a safe and transformative technique that preserves the integrity of hair extensions, whilst creating custom colours to suit the unique preferences and needs of all clients.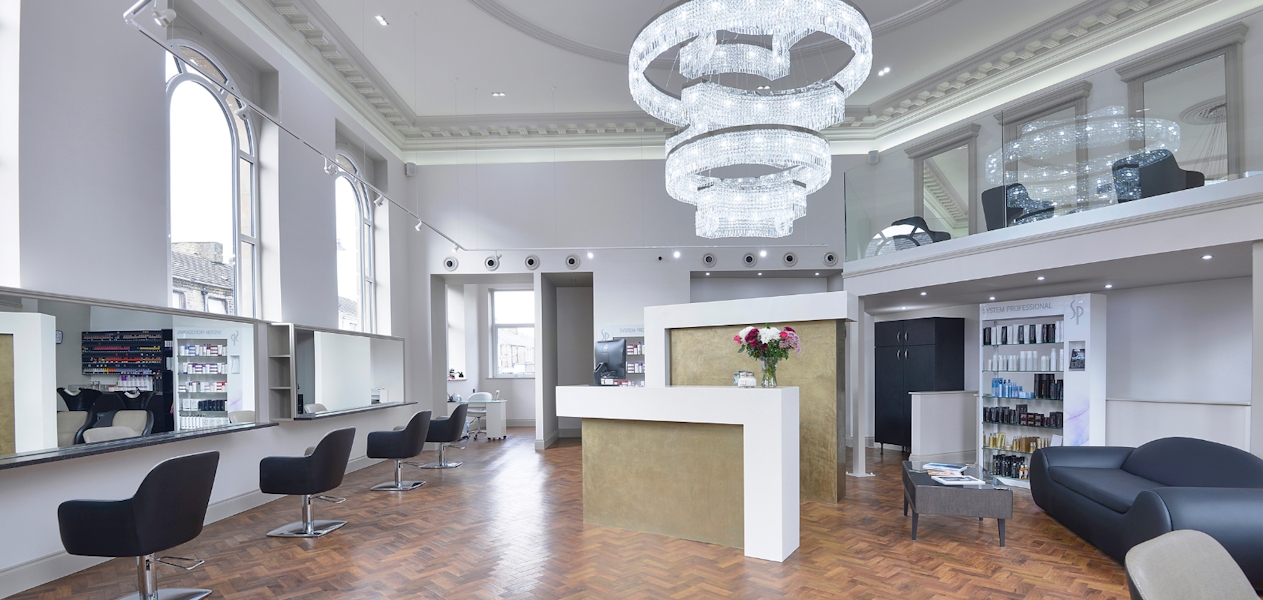 Spectrum One Salon
Since Katy opened her salon back in 2015, her Spectrum One Salon team has grown from 3 to an impressive 18 talented stylists!
The salon, located in a beautifully restored bank building in Manchester, offers a luxurious space for both stylists and clients to create beautiful hair.
Spectrum One has proudly earned the title of "Best Salon for Education 2022" and this year's "Ultimate Large Salon" by Salon Business awards!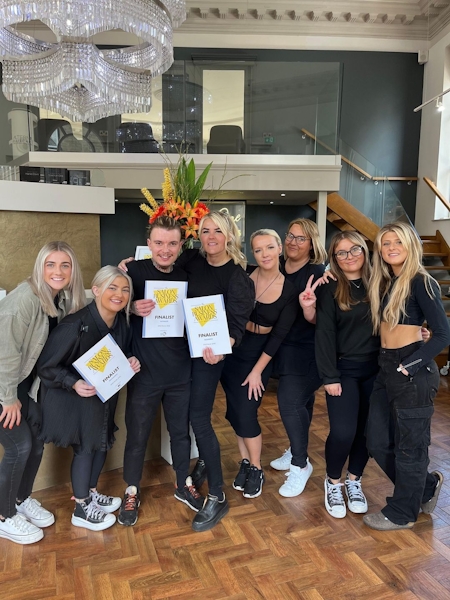 This is just the beginning...
At INNOluxe, we're really proud to have such a strong and collaborative relationship with Katy and the Spectrum One team.
Their work up on our HTCI Platfrom stage was inspiring and made us, alongside a jam-packed audience really excited about the future of the haircare industry.

Katy's energy and passion are infectious, and we can't wait to see what she's up to next.
You are too? Give her a follow-over on socials at @katygrimshaw_hair, @spectrum_one and @spectrumonehairextensions.