Bright, vivid hair colour, #SAVED by INNOluxe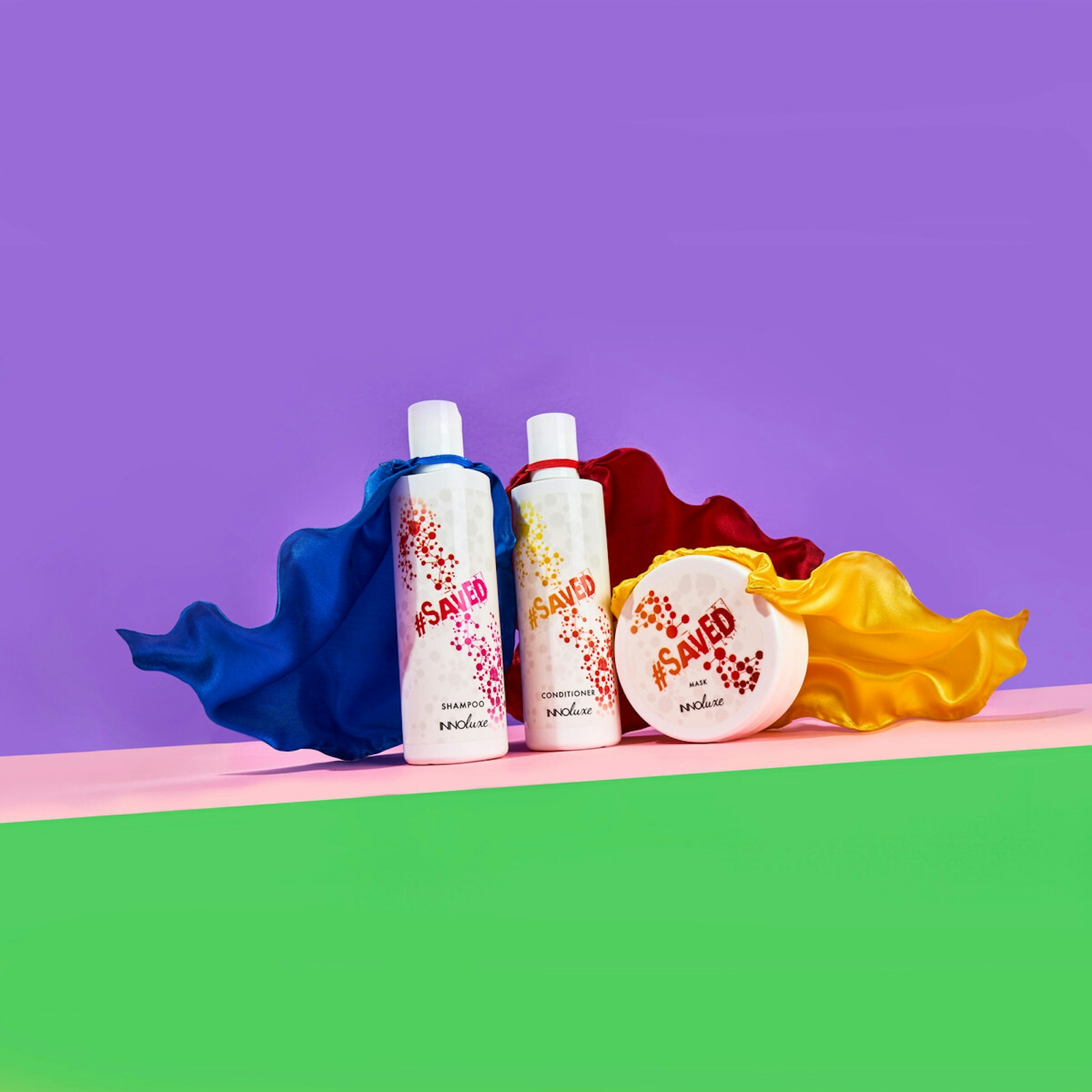 "I was watching my colour wash down the plug hole"
It's every colour-addict's nightmare.
Your gorgeous vivid colour disappears wash by wash, losing its vibrancy and its shine and leaving you feeling dull and disheartened. After all, that pro colour didn't come cheap!
Enter two specialist colour pros who know exactly how important it is to make colour last longer, given they rock bright colours themselves. We asked them to try out our new #SAVED range of colour-saving Shampoo, Conditioner and Mask.
Here's how they got on…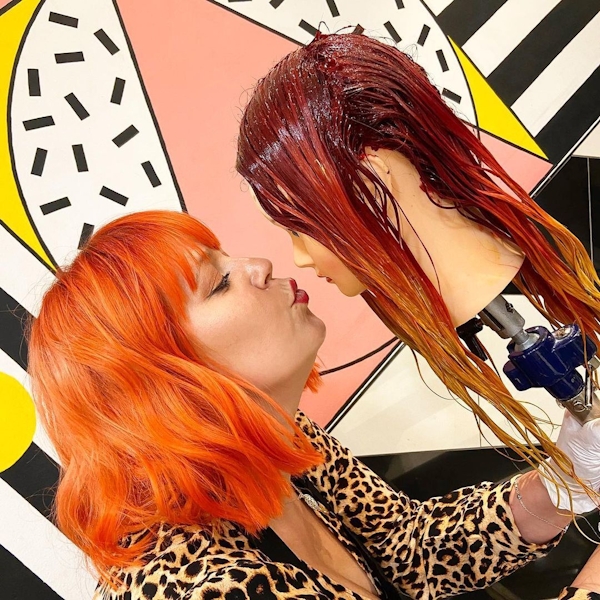 Name: Laura
Vivid hair: Bright orange
Before #SAVED came along, Laura Hill was used to watching her colour run as she washed her hair. "Every time I shampooed my hair the shampoo bubbles would turn orange as the shampoo pulled my colour out" she says. "I was literally watching my colour wash down the plug hole!"
Having tried many colour saving, professional shampoos and found this happened with every one, Laura had accepted that colour running was "just something you had to put up with" when you have vivid hair.
Until she tried #SAVED, that is…
"The bubbles stayed white!" says Laura. "This has been a game changer for me. I don't worry about washing my hair anymore and washing out the colour! My colour lasts longer and my hair is healthier and shinier than it's ever been before!"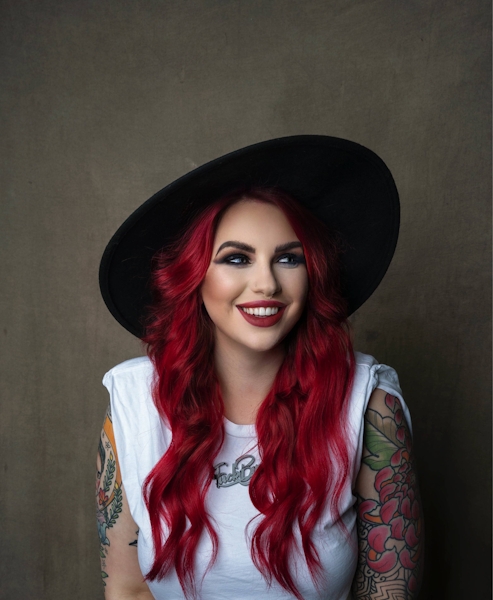 Name: Kayleigh
Vivid hair: Vibrant red
Brand new INNOluxe SuperStar Kayleigh Dixon (AKA The Hair Witch) is no stranger to the challenges her clients face maintaining their bright, vivid colours, as her own hair is a fiery head-turner!
She was super impressed with the results she got when she tried out the new range. "INNOluxe #SAVED Shampoo and Conditioner are hands down the best that I've used to help nourish, protect and keep my own vibrant red hair" she tells us. "Plus, it smells pretty banging too."
Kayleigh loves #SAVED so much that she's now recommending it to everyone! "I recommend them to all of my clients and they are now obsessed too!" she says.
"I can tell which clients have and haven't been using #SAVED between appointments. Those who haven't will have always experienced more fade than those who have!"
Join the colour-saving revolution from the comfort of your own home

All you need for long-lasting colour, nourished hair and that signature INNOluxe softness and shine, in three gorgeous products