Everybody Loves Elixir V2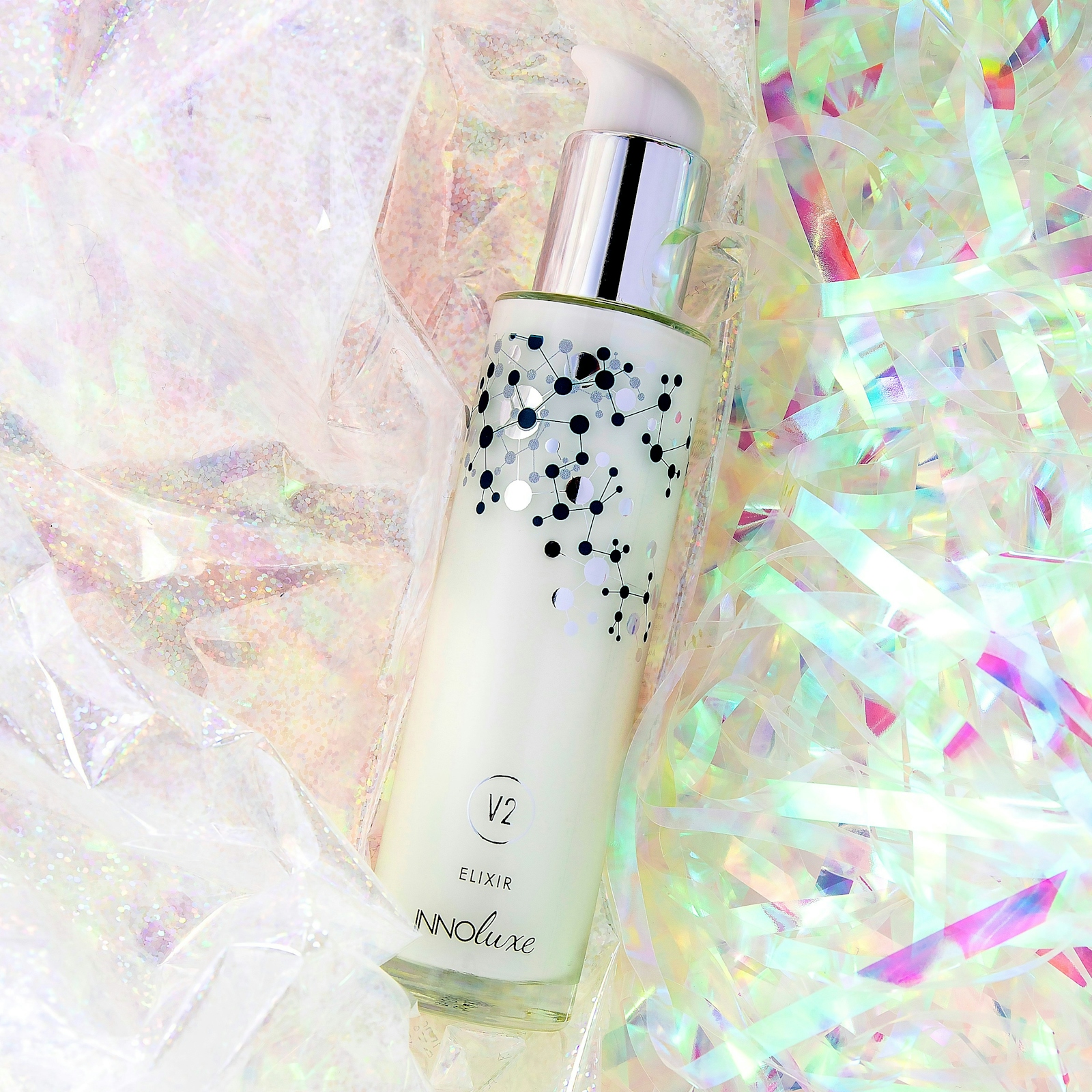 We don't like to brag, but we're really pretty proud of ELIXIR V2.
In case you don't already know (where HAVE you been?), ELIXIR V2 is our highly-concentrated leave-in treatment and prep cream. Developed for use in-salon and at home between appointments, it enhances the effects of the INNOluxe in-salon treatment so that the luxury lasts longer.
Or to put it really simply, ELIXIR V2 makes your hair look and feel amazing, and who doesn't want that?
How does it work?
ELIXIR V2 is formulated with multiple levels of flexible proteins which reinforce the hair's structure from inside out. It's built with many of the same proteins used in our incredible in-salon treatment.
It's such a concentrated formula that one or two pumps are enough to leave the hair stronger, but with a lightweight flexibility that means it's easier to do more with your look.
Elixir v2 works with every type of hair
Whether you're starting out with hair's frizzy and wild, or straight and flat, just work a couple of drops of ELIXIR V2 into shampooed hair before you add your styling products. It'll work wonders.
Using ELIXIR V2 every time you shampoo will mean the structure of the hair is constantly being reinforced, giving greater strength and flexibility. With minimal effort, you'll be left with hair that's more than capable of standing up to the stresses of daily life, from environmental damage to harsh styling.
It's quick and easy to use
ELIXIR V2 is perfect for busy salons, as it only takes a few seconds to apply, but makes a whole lot of difference to the hair. Rachel from The Hair Studio raves about it, saying "it's so easy to use, you need no extra time other than your allocated appointment time, and application is easy!"
Clients and stylists love its long-lasting conditioning
And condition is something we don't compromise on.
"Every client has the same concern after any service that gives condition – and that's how long it will last", says brand ambassador Sophia Hilton. "INNOluxe ELIXIR V2 is perfect for keeping the health and condition between services, which puts your client's mind at ease and makes you feel safe that they are looking after it in between your magic."
Emma from The Hair Base agrees, explains that "clients are loving using ELIXIR V2 at home, which makes our jobs far easier. The colour lasts longer and the hair stays healthier for longer so we can achieve better results when it comes round to their next appointment."
"Every client we introduce to ELIXIR V2 goes home with one, it flies off the shelves…"
Emma, The Hair Base
That's what Emma@thehairbase says, and INNOluxe distributor Steve Winter of Elite Luxuries Ltd says that "salons have been very impressed with the product performance", too. He adds that "ELIXIR V2 is a lovely aftercare leave-in treatment that supports at home what the in-salon service has started." Sounds pretty perfect to us.
So, are you sold on elixir v2? Let's show you how to use it…
If you're using it in-salon, you can apply it after colouring, straightening or perming. If you're using it after a colour or other treatment, it works best if you also use REBOND V2 and BALANCE PLUS V2 as part of the process. Alternatively, you can use ELIXIR V2 in-salon as the final part of our Stand-Alone treatment.
At home, there are two ways you can use ELIXIR V2. You can either add a drop or two to wet hair after wash, then apply your styling product and style away to your heart's content. Or, you might prefer to use 3-4 drops on dry hair and leave overnight, waking up to healthier, stronger hair. The choice is yours!

Get your elixir v2 today and join the world of strong, healthy hair
We think you'll love the difference ELIXIR V2 makes to you. Tag us in your hair transformations using #INNOluxe #SAVED.