When INNOluxe first hit the shelves back in 2015, our cutting-edge use of advanced protein science revolutionised the world of hair repair.
But we never rest and we're always researching the next breakthroughs for even better hair, and the evolution of our products is the result.
So yes, you've been waiting patiently, and it's finally here!
Meet the INNOluxe V3 range, the next generation of intensive repair for your hair. Plus, it's now 100% vegan!
"V3 is the most improved version of INNOluxe that we've ever seen. Just like the iPhone, it's so important to constantly be making updates, and I believe this is why INNOluxe is overtaking so many other brands. They never stop improving their products." says Sophia Hilton, Global Brand Ambassador

"V3 is the most improved version of INNOluxe that we've ever seen!"
Sophia Hilton, Global Brand Ambassador
V3 is versatile
There are plenty of ways you can enjoy the game-changing repair of V3: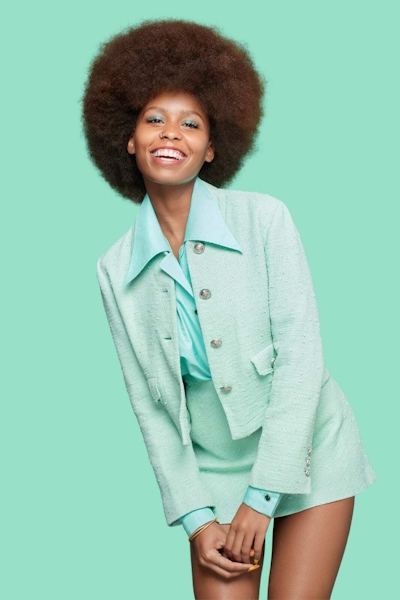 In-salon services to repair your hair
Ask your hairdresser for V3 as a bond builder with your colour or other chemical service (like perms, relaxers or straightening), or treat yourself to an oh-so-indulgent Stand-Alone treatment for incredible repair, shine and softness, whatever your hair type. It's also incredible at boosting natural curls!
"We've used INNOluxe on all hair textures for five years now, in all our chemical services from relaxers to the Stand-Alone conditioning and repairing treatment. It's incredible. I love that INNOluxe has now made V3, incorporating scientific advances to show us they never stand still and that we can get EVEN better results."
Sandy Wood, Sandy Wood Hair Specialists
Repair your hair at home with Elixir V3
The icing on the INNOluxe V3 cupcake, Elixir V3 is the next generation in at-home intensive repair, and it packs a punch. Using many of the same ingredients as the in-salon products, treat your hair to Elixir V3 every day for continual rebuilding, condition and shine. Whether you want to strengthen, grow, or simply show your hair some love, you'll get head-turning results.
It's also the BEST way to make your in-salon INNOluxe treatment last and last.
"One thing that's not spoken about enough with bond-builders is how long the effects are going to last. That's when homecare becomes super, super important. INNOluxe Elixir V3 has been updated so there's even more power in there now."
Sophia Hilton, Global Brand Ambassador
The INNOluxe V3 difference

While other bond-builders do repair hair to some degree, INNOluxe V3 takes it to the next level.
"The way V3 is the most special is because it contains not just one kind of protein, but many kinds. And what those proteins need to do is not just make one connection, but several. They need to create a lattice-like structure, so that the whole hair is coming together. It really makes a difference to the strength, the flexibility, the shine, and to everything you need to have healthy hair." says Sophia.
Instead of a one-dimensional approach based on malic acid or similar ingredients, Advanced AminoBond Technology uses a ground-breaking infusion of amino acids to build a superstrong network of protein bonds that feed the hair, then tops it all off by creating a deeply conditioning shield.
That means we rebuild your hair from the inside AND gives you incredible conditioning on the outside, leaving each strand silky-soft and super-shiny.

"I didn't think hair could look better until I used V3. It's easy to apply and the shine is absolutely insane."
Georgia Bell, Society