Meet the #SAVED homecare range
Well, this is super-exciting!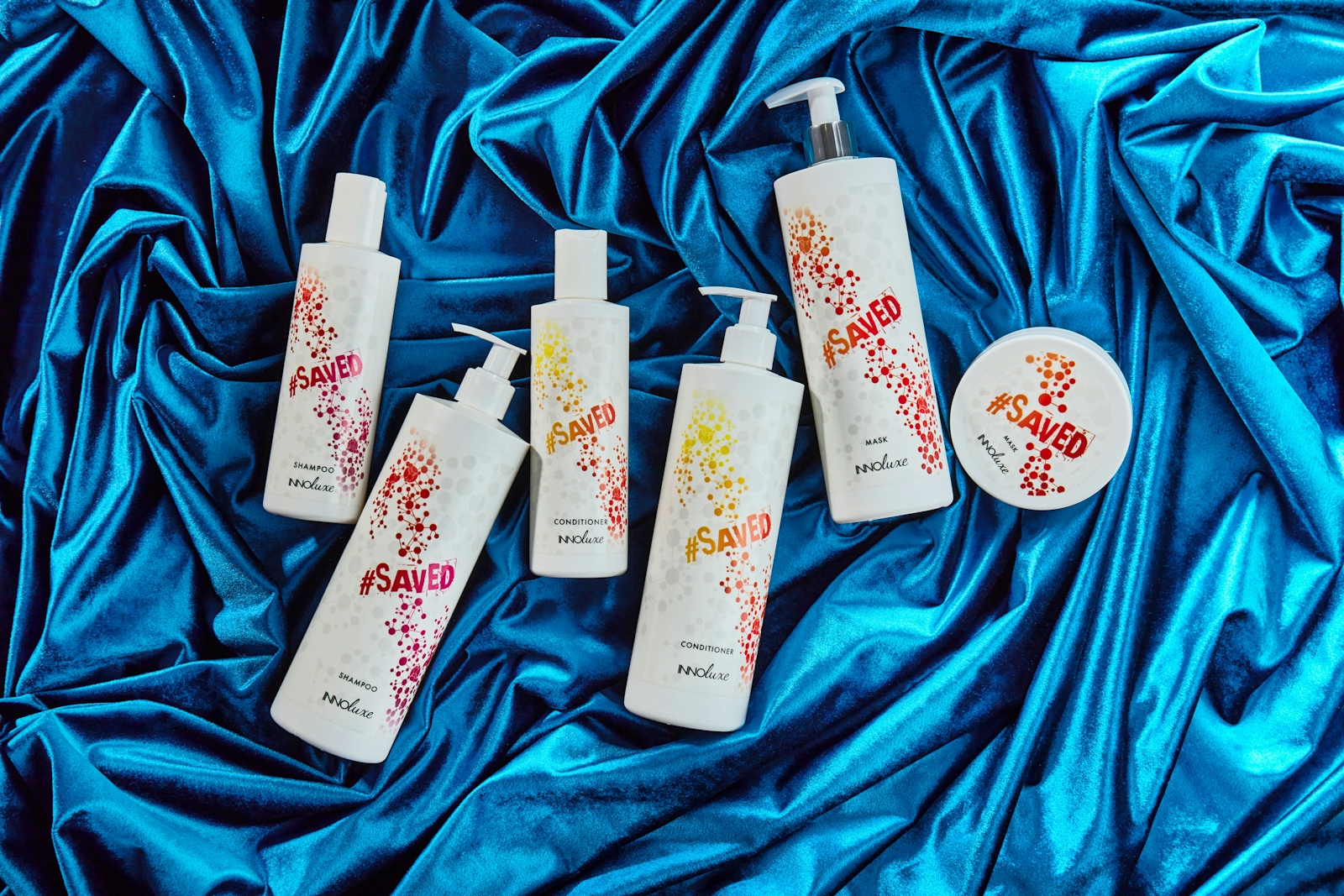 It's been a long time in the planning, but it's so utterly vital to us that the products are just right, and then there was a matter of a tiny global crisis… but the #SAVED range is finally here!
Hang on. What exactly is the innoluxe #saved range?
Excellent question.
#SAVED is our first range of homecare products that are designed for any and every hair colour. That's right. We're bringing the luxurious power of INNOluxe to shower cubicles across the globe! You can see why we're excited, yes?
Who's the innoluxe #saved range for?
INNOluxe #SAVED products are especially fabulous if you colour your hair, as they work hard to enhance your colour and make it last longer.
But don't let that put you off if your look is a little more natural. Thanks to the magic of ingredients like amino acids and glycerin, you'll still love the nourishing luxury feel of the range. And you'll be left with that super-healthy, super-silky, super-shiny look and feel that INNOluxe clients know and love!
All in all, they're packed with superpowers. They rescue your hair's condition, protect against split ends and breakage and, of course, they defend your colour from fading. That's a whole lot of saving going on, all in three little products.
Ok ok! Show us the products!

Oh go on then...
Meet #SAVED Shampoo
Enhance your colour with every wash so it stays vibrant for longer, thanks to the power of babassu seed oil and safflower! #SAVED Shampoo doesn't just enhance your colour, though. It makes it last longer. It also adds brilliant shine and super-softness. Oh yes, and it's really good at cleansing! Free of sodium chloride, sulphates and parabens, it's the kindest way to get clean hair.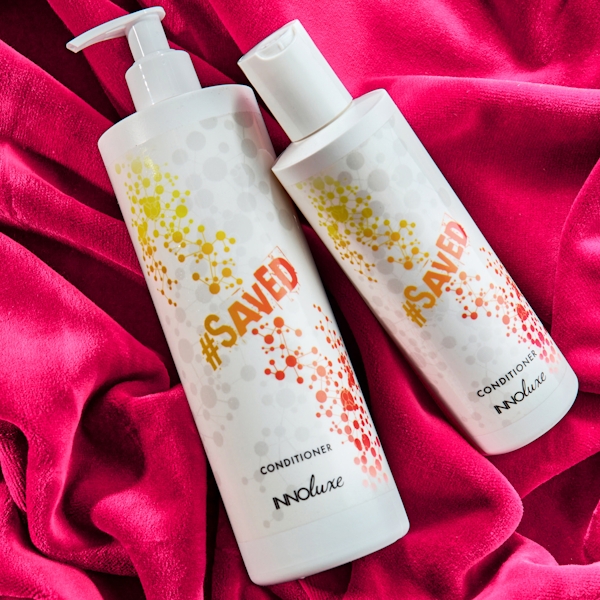 Meet #SAVED Conditioner
Luxuriously nourishing, #SAVED Conditioner packs a punch. It hydrates your hair, protects against split ends and helps you detangle those, er… tangles. As you'd expect, it also boosts your hair with silky softness and sumptuous shine. And ingredients like corn and rapeseed extracts lock in your colour so it lasts and lasts. Genius.
And finally, meet #SAVED Mask
The ultimate in extreme pampering at home, #SAVED Mask is super-nourishing, ultra-hydrating and an all-round gloriously relaxing experience! From strengthening hair and boosting elasticity to detangling and preventing breakage, this one does it all. And by now it goes without saying that it includes ingredients that enhance and lock in your colour (think baobab protein, corn and rapeseed extracts). AND of course, it adds that super-soft, super-shiny, super-silky INNOluxe finish.
Be your own hair-care-self-care superhero
Protect and rescue your hair with INNOluxe #SAVED and defend your colour from fade.
Cape optional.