Platinum: The "Lifesaver" Range for Cool Blondes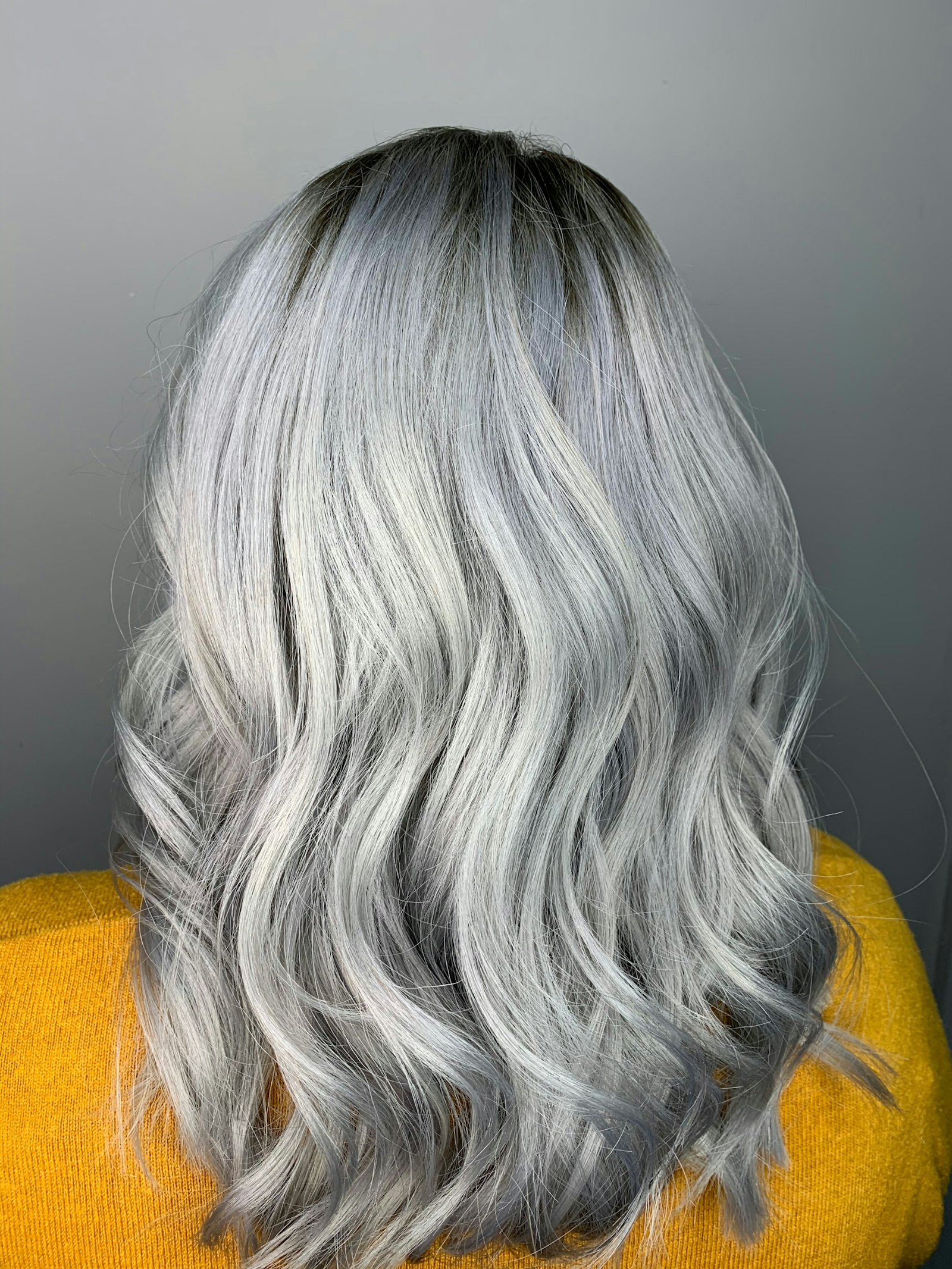 Since we launched it in late 2018, we've watched the world of haircare grab hold of our PLATINUM range, test it out and fall in love with it. We've loved watching from the sidelines as our products do their thing and win over stylist after stylist, client after client with their sheer brilliance. Sophia Hilton, our brand ambassador, even called it a "lifesaver"!

"The world is always looking for the magic wand for unwanted yellow tones, well we found it and it's a lifesaver!"
@hiltonsophia
So, to celebrate a year in the life of PLATINUM (OK, a bit over a year but who's counting?),
we thought we'd show it some love with a look at what people love about it, and what they're saying.
There's a Lot of Love for Its Luxury Feel
"Love love love this!", says Code Hair Salon's Laura Bull about the PLATINUM range. "It's like letting your hair take a dip in liquid silver! It smells amazing and makes your hair feel like silk." We'll take that!
Beth Williamson agrees, raving about the conditioner and how it smells: "Wow, I am obsessed with the smell of this conditioner. Not only does it leave my hair feeling silky smooth, it doesn't weigh the hair down either."
We're huge believers that our products should leave your hair feeling as healthy as it actually is on the inside, so we're totally delighted when you tell us they make you feel pampered and spoilt.

Say So-Long to Unwanted Yellows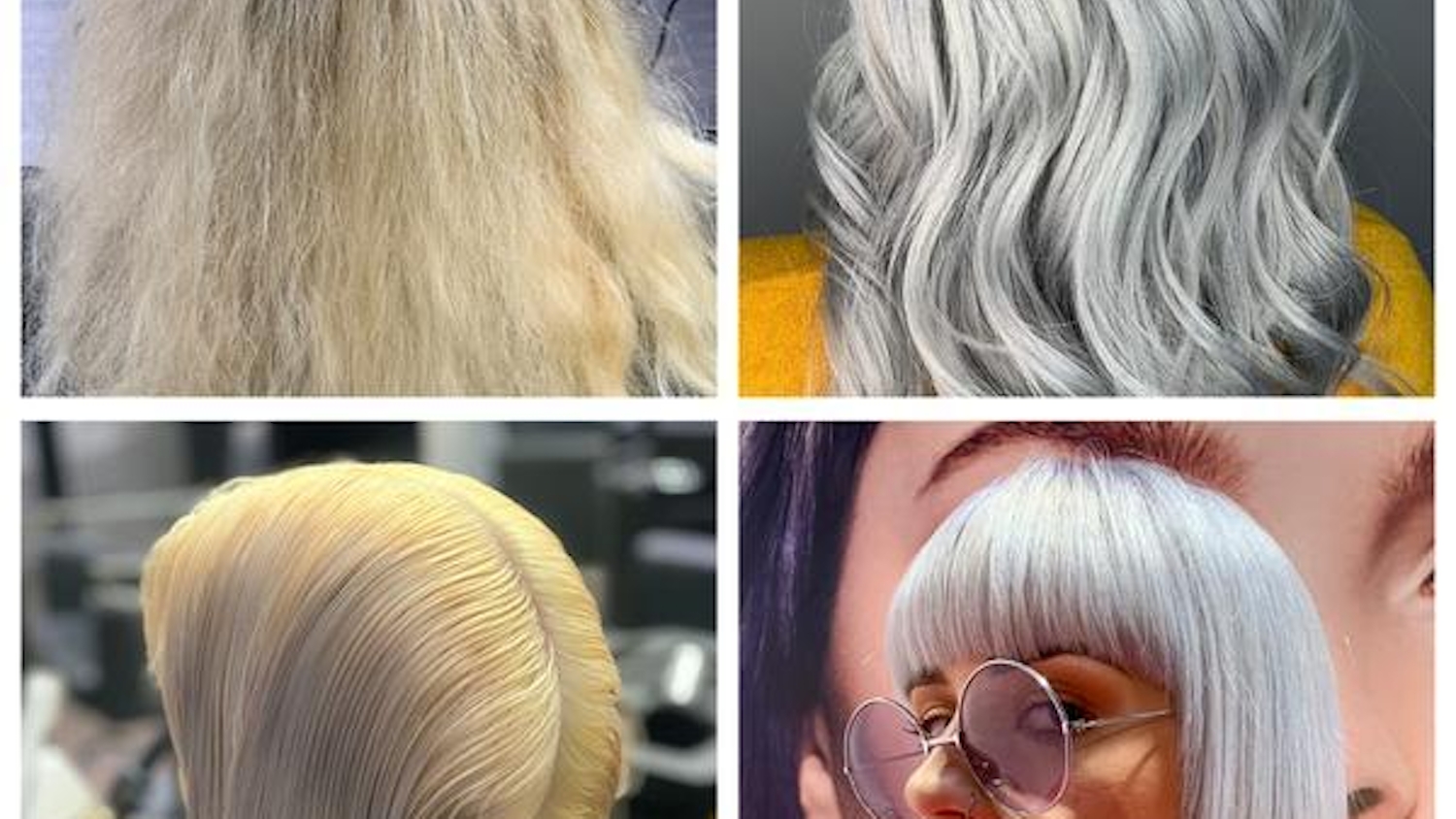 This is pretty fundamental to the PLATINUM range, given that we designed it to keep yellow tones away! The purple, violet and deep blue tones of the range work hard to neutralise warmer pigments, so you can enjoy your grey, ash or pale blonde locks for longer.
That's why we were really happy to hear Issie Churcher's experience with the conditioner. "Unwanted brassy tones had vanished", she says, "leaving no heavy ash residue, just beautifully treated hair that looks like it's just left the salon."
Beth Williamson was also impressed by its impact. "We used this mask on a stubborn golden blonde, left it on for 10 minutes after using the shampoo and the results were incredible! You could instantly see an ashier result".
And Brenda Charlemagne, specialist in Afro-Caribbean hair, is a fan, too! She says "as Afro-Caribbean hair is often so dark, it can be really difficult to get the lift needed for a clean cool blonde. Using the INNOluxe Platinum range makes it so easy to take out that yellow after using bleach". That's what we love to hear!
Hair That Looks, Feels and Really Is Healthy
We've already heard from Beth Williamson about how she loves the luxury feel and the colour technology, but she's got lots to say about how great it is for hair health, too! "I've tried so many versions of a tonal shampoo for blonde hair and nothing comes close to this!", she says. "All the others leave your hair feeling incredibly dry and really knotty, whereas the INNOluxe Platinum Shampoo makes your bleached hair feel incredible."
Georgia Bell adds that "we're in a colour era but we're also conscious of healthy hair. I've been searching for a product that promotes both and I've finally found it."
If You Haven't Already, Meet the Range…
Platinum Shampoo
PLATINUM Shampoo cleanses your hair in the kindest of ways, free of both sulphates and sodium chloride. Its soybean, glycerin, vitamin B5 and betaine formulation strengthens, hydrates, thickens and adds that INNOluxe shine, while its strong purple hue neutralises yellow tones.
What the pro says:
"Fantastic shampoo! In love with how clean and sheer the hair looks and feels."
@issiechurcher
Platinum Conditioner
Our sublimely lightweight violet PLATINUM Conditioner is a blend of camelina, olus and rice bran oil with murumuru and capuacu butters, nourishing hair while it banishes those pesky yellow tones. You'll be left with healthy, cool-toned hair.
What the pro says:

"Feels luxurious and creamy – your hands glide through your hair with it on!"
Laura Bull @codehairsalon
Platinum Mask
To top off your indulgent salon-at-home experience, we've used argan oil, wheat proteins, murumuru and capuacu butters to formulate the deeply nourishing PLATINUM Mask to seal all that goodness into your hair, and keep those orange and yellow tones at bay.
What the pro says:
"Colour, health and shine all in one mask! I've finally found my new go too product – it's an absolute must."
@georgiabellhair