Professional vs cheaper shampoos
what's the difference?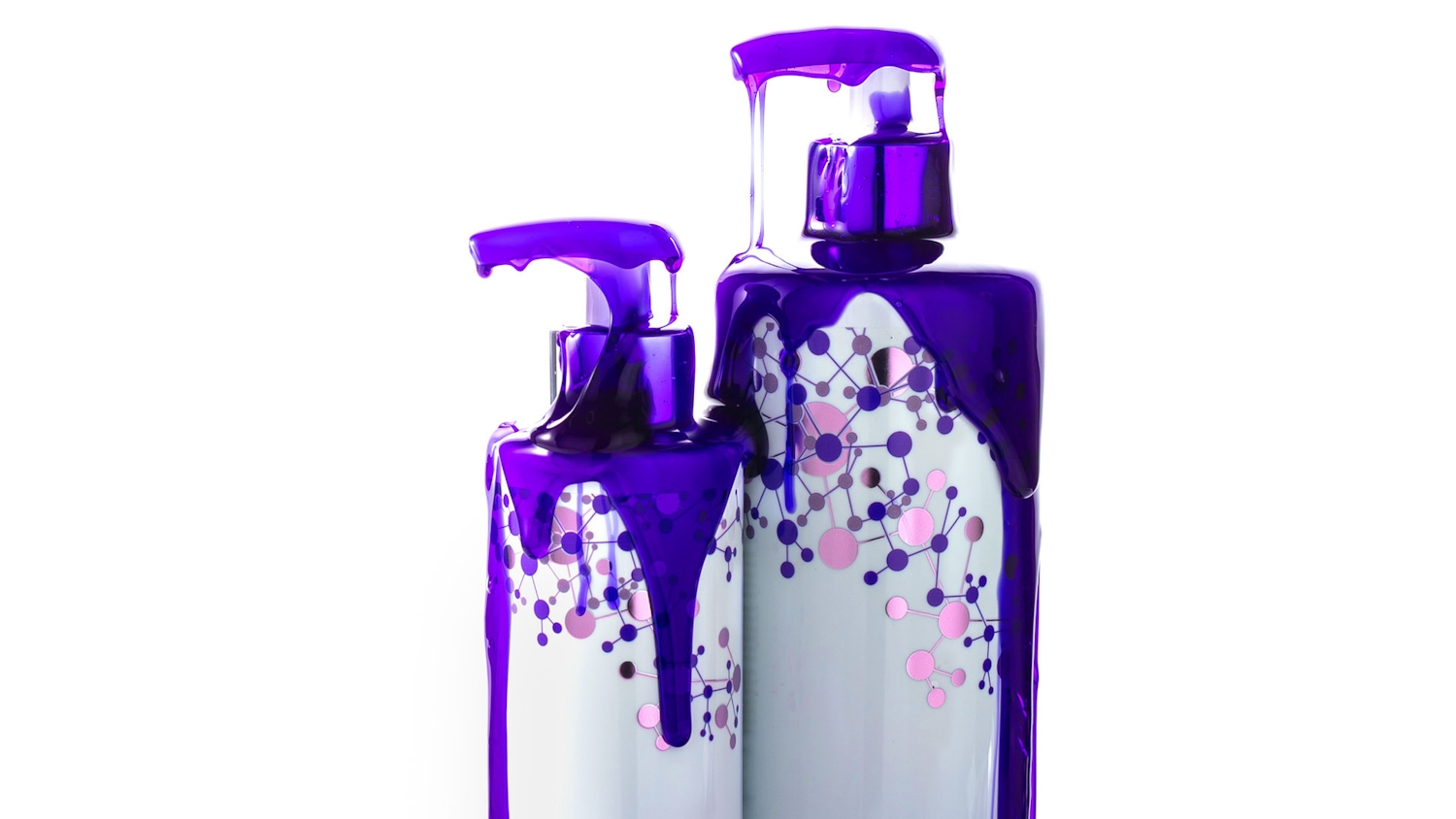 Search your favourite online retailer or pop into your local shops and there are endless 'drugstore' shampoos, conditioners and other haircare products competing for your attention.
It's always going to be easier (and cheaper) to pick up your shampoo and other haircare products along with your supermarket shop, so why should you look twice at professional brands you see in-salon or at the pricier end of the online store?
Well, we don't reckon you're going to be shocked when we say that in essence, the difference is that "you get what you pay for". After all, we all know that quality comes at a price. But what EXACTLY is the difference?
Professional shampoos get better results
Yep, we're starting with the most obvious difference!
"By using professional products, your colour will last a lot longer, your hair will feel luxurious and it'll look amazing!" says Chloe Passmore. Kayleigh Dixon agrees, saying "most supermarket shampoos cause a huge amount of fade from the first wash due to their harsh and cheap ingredients."
"Maintaining the integrity of your hair and keeping your colour doesn't happen in just one appointment", adds Georgia Bell. "It's so important to me that my clients switch from shop-bought shampoo to professional products - after all, you don't buy a BMW and put it through a boil wash!"
It's clear that the experts all agree, so let's take a closer look at the arguments in favour of investing in professional products...
Professional haircare contains more of the good stuff
"Drugstore products are cheaper because they're diluted down" explains Chloe, and she's spot on. "When you invest in professional products you're guaranteed to have maximum effect, as they have higher concentrations of quality ingredients." It really is that simple.
"A little goes a long way" agrees Kayleigh Dixon. "The ingredients in products from professional haircare brands like INNOluxe are so concentrated that you don't need to use as much. Your new shampoo and conditioner will last waaaaaay longer and could end up saving you money in the long run."
Sounds good to us!

"Supermarket shampoos are likely to contain detergents and sulphates which can be harmful to your hair."
Chloe Passmore
Professional products contain less of the bad stuff
"Supermarket shampoos are likely to contain detergents and sulphates which can be harmful to your hair" explains Chloe. "They work against your hair by stripping its natural oils, leaving your colour dull and eventually causing breakage".
Professional products (like INNOluxe!) are free from damaging ingredients like sulphates and also sodium chloride (salt). Anyone with coloured or damaged hair will know how awful their hair feels when they've been in the sea, so why would anyone want to include it in hair products? Well, salt is included because it's a really cheap and effective cleanser - but it's also very abrasive and harsh on the hair. And as for sulphates, these are a cheap way of making products lather, but professional products use much gentler alternatives that make harsh sulphates redundant.
You'll also find cheaper silicones in budget haircare products. "Most supermarket shampoos are packed full of cheap silicones, which make your hair feel slippy at first (most people mistake the slippy feeling for soft)" says Kayleigh Dixon. "As you use them, these cheaper silicones begin to coat and build up on your hair, stopping you actually being able to do things you want to do with your hair as it's so weighed down."
While we're talking silicones, let's take the opportunity to clear up a quick myth. Lots of people believe that all silicones are bad for your hair, but take a closer look at what Kayleigh said. The truth is, silicones aren't all bad! It's the TYPE of silicone in your hair product that makes all the difference, and cheaper, older silicones are a world apart from the newer, more complex silicones you'll find in modern, professional products.
And there's more
When you buy a professional product, you're paying for the knowledge, research, time and genuine care (yes, we're getting soppy on you) that goes into creating these products and driving the haircare industry forwards.
"Professional products actually work and do what they say on the tin (well bottle) and that's because of the advanced science that goes into their development" says Kayleigh.
Cheaper brands follow on the tails of all the work put in by professional brands, but still don't give you great results. And that's just the science.
It's also important to look at the standards brands hold themselves to. INNOluxe is 100% cruelty-free, and we've been working hard to ensure that the whole brand will be vegan from early 2022 (and much of the range already is). Plus, we've been doing a lot of work on the sustainability of our products and the environmental impact of our business, which we'll be telling you more about in the coming months. Holding ourselves to high standards doesn't come cheap, but it's worth every penny.
Professional haircare from INNOluxe
Hopefully we've convinced you by now that professional haircare products are worth the difference, but if you're not sure which INNOluxe products are right for you, look no further.

Our two professional homecare ranges each contain a shampoo, conditioner and deeply nourishing mask. The #SAVED range is designed to enhance any colour of hair and to make that colour last longer. Or if you're a cool blonde, the PLATINUM range is specifically formulated with purple and blue pigments to neutralise warm tones that can reappear in your hair. Both ranges are also packed full of gloriously conditioning and nourishing ingredients, so your hair is left stronger, shinier and softer than you'll ever get with the alternatives.