Want Hair That's Super-healthy, Shiny And Soft? Meet INNOluxe Stand-alone!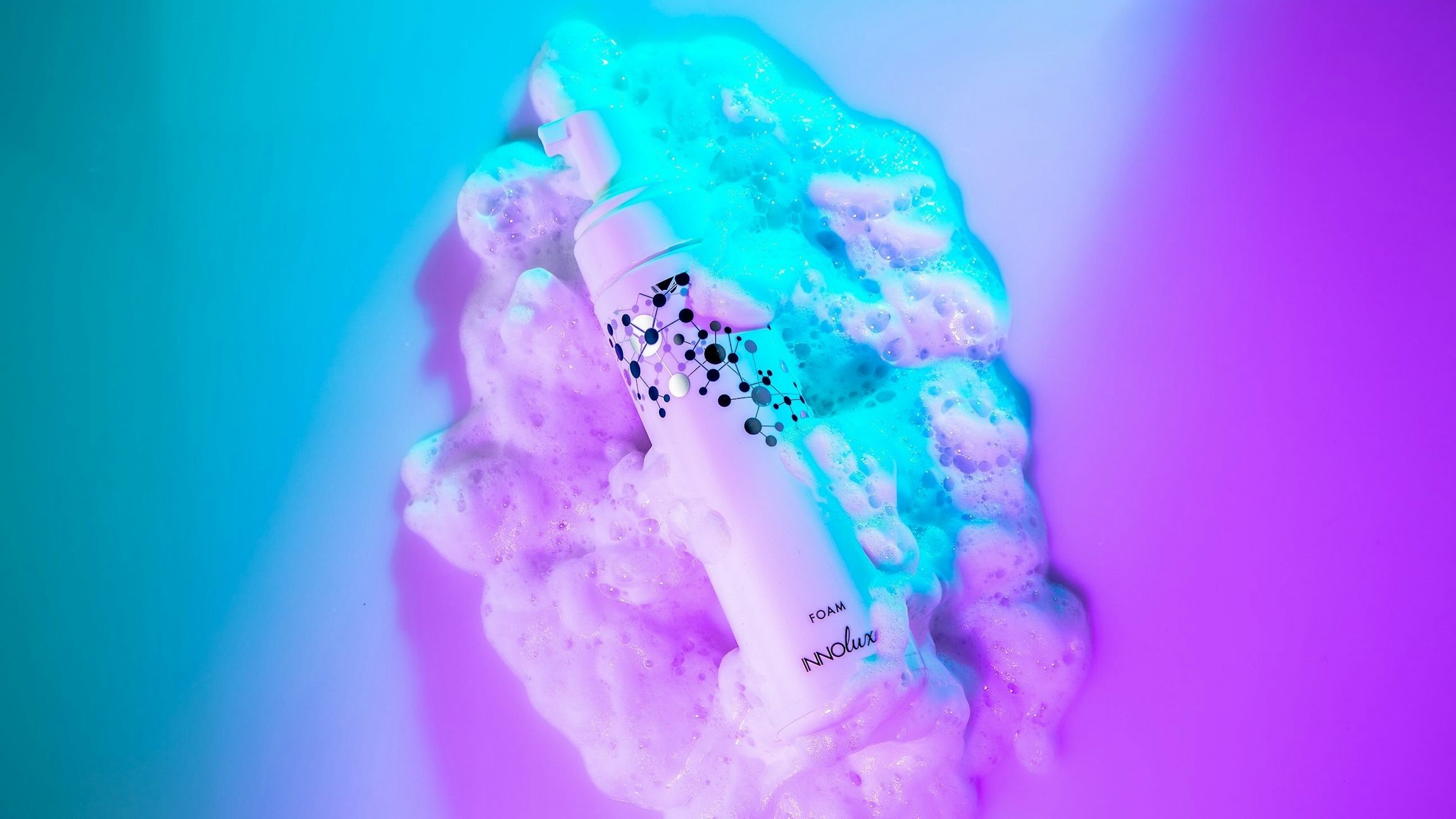 Did you know INNOluxe doesn't have to be used with colour or other treatments?
As a Stand-Alone treatment, it's insanely pampering for hair that's in need of a healthy, nourishing boost, and it'll leave any type of hair shinier, softer and head-turningly fabulous!
Don't just listen to us. Listen to CHAIR Salons' Casey Coleman, who says "the Stand-Alone treatment literally changes the texture of hair and makes it super-sleek and uber-soft! The fact that this treatment even makes blow drying easier is a dream and I don't think we're going to be able to work without offering it to our clients!"
"Healthy hair is better than any colour"
Sophia Hilton
"The same magic potion that we put in the colour we do as a treatment all by itself. It really works. We even had a woman cry because her hair was so good."
Sophia Hilton
We never set out to make clients cry, but as long as they're happy tears we'll take it!
Sophia isn't the only stylist who loves INNOluxe's Stand-Alone treatment. Session Stylist Jake Gallagher loves that "It keeps my clients' hair strong and shiny", but he doesn't only use INNOluxe Stand-Alone on his clients' hair.
"I also love using it to revive my wigs and extensions", he says. "The hair doesn't get all the nutrients like on our heads so they tend to dry out and go brittle quite fast, but using INNOluxe Stand-Alone means they stay lustrous and soft".
SO HOW DOES THE INNOLUXE STAND-ALONE TREATMENT WORK?
First: PURIFY
Designed to be super-kind to hair, PURIFY cleansing shampoo is perfect as the opening number to the Stand-Alone routine. Its pH is just a little higher than the hair, so it lifts the cuticles as gently as possible – and as you'd expect from us, it's a sodium chloride and sulphate-free zone.
Then: FOAM
FOAM is a pre-diluted version of REBOND V2 (which is used alongside colour and other treatments). It gets its rebuilding and strengthening superpowers from our enhanced AminoBond Complex.

"It leaves the hair feeling amazing and the foaming consistency means no unwanted drips!"
Georgia Bell, Society
FOAM's blend of exceptionally low-weight proteins constructs superstrong sulphur bonds right inside the hair's cortex and we cap it all off with extra flexible strength from the amino acid Cystine. It's definitely one hard-working product!
Next: BALANCE PLUS V2
Used after FOAM, BALANCE PLUS V2 restores the hair's optimal pH, creating EVEN more strength and elasticity, and building up resistance to heat and other stresses. The result? Hair that feels amazing, looks sumptuous and is full of brilliant shine!
And finally: ELIXIR V2
ELIXIR V2, our leave-in treatment, leaves hair looking and feeling amazing, enhancing the effects of the Stand-Alone treatment so that the luxury lasts longer. ELIXIR V2 can be used at the end of any INNOluxe treatment, and you can also buy it to use at home.
THERE'S A LOT OF LOVE OUT THERE FOR INNOLUXE FOAM
Honestly? The INNOluxe Stand-Alone treatment was always amazing for hair, but until we launched FOAM, it wasn't quite as amazing as we wanted. Before FOAM, clients would spend 20 minutes dripping over the backwash while ReBond V2 did its thing.
FOAM changed all that. You apply it at the station and your client enjoys a coffee and scrolls through their phone while the super-concentrated formula gets to work. That's got to be better, right? Well, if your feedback is anything to go by, you LOVE it!
"INNOluxe FOAM is legendary, so much easier! I can put the treatment on and do my cutting while it does its thing"
Becky Sutherland, Lush Hair
"FOAM is my new go-to product from INNOluxe!"
Georgia Bell, Society
"I'M OBSESSED with INNOluxe FOAM!!"
Casey Coleman