Reminiscing on Salon International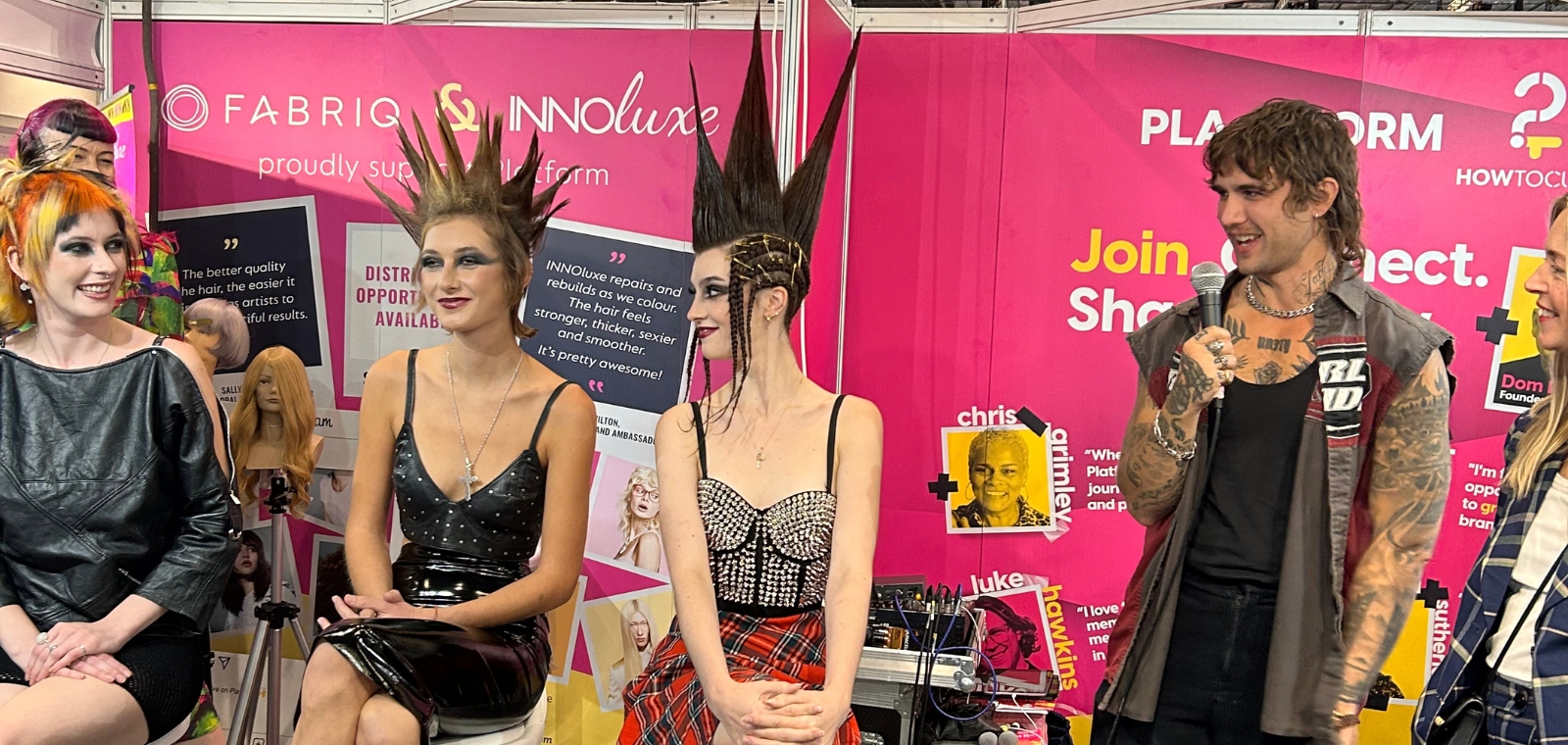 Well, what a whirlwind it's been! Salon International, the much-anticipated annual gathering for hair and beauty enthusiasts, has come to a close, and we at INNOluxe are overflowing with memories and reminiscing about all the good times we had. Partnering with sister company Fabriq, the stage was a force to be reckoned with.
Both INNOluxe and Fabriq are renowned for their innovative hair treatments and products. Joining forces with the one and only Dom Lehane, to put on an extraordinary showcase of the very best in the hair industry.
Dom Lehane, a well-known figure in the industry, celebrated for his How To Cut It Podcast and the recently launched online hub, 'Platform,' brought this brilliant concept to life!
Platform is tailored for hairstylists, colourists, and barbers, offering a space for collaboration, the exchange of ingenious ideas, and skill enhancement. Just what we wanted to create on our stage at Salon.
Our stage featured a star-studded lineup, including INNOluxe Ambassador Sophia Hilton, along with other industry legends like Ben Brown, Gerard Scarpaci, Josh Lamonca, and Gianni Scummaci. However, it wasn't just about the big names. Our stage also showcased the unsung heroes who work their magic behind the scenes. Fabriq's very own Masters Brenda Charlemagne and Phebean Anthony shared the stage with INNOluxe Superstars Chloe Dickison, Katy Grimshaw, Sarah Spiers, Heffy Wheeler, and Georgia Bell.

""We're thrilled to be pioneers of innovation in an industry filled with exceptional talent and limitless creativity. The renewed energy and passion that graced our stage at Salon International were truly incredible.""
Jez Barnett, Founder of INNOluxe & Fabriq
Adding to the excitement, a fabulous prize draw offered visitors the chance to win over £1,000 worth of INNOluxe and Fabriq products. As Salon International concludes, the INNOluxe team eagerly anticipates the future. Brace yourself for groundbreaking developments—could this be a glimpse of upcoming product lines?