International Stylist of the Month - Stevi Zabawa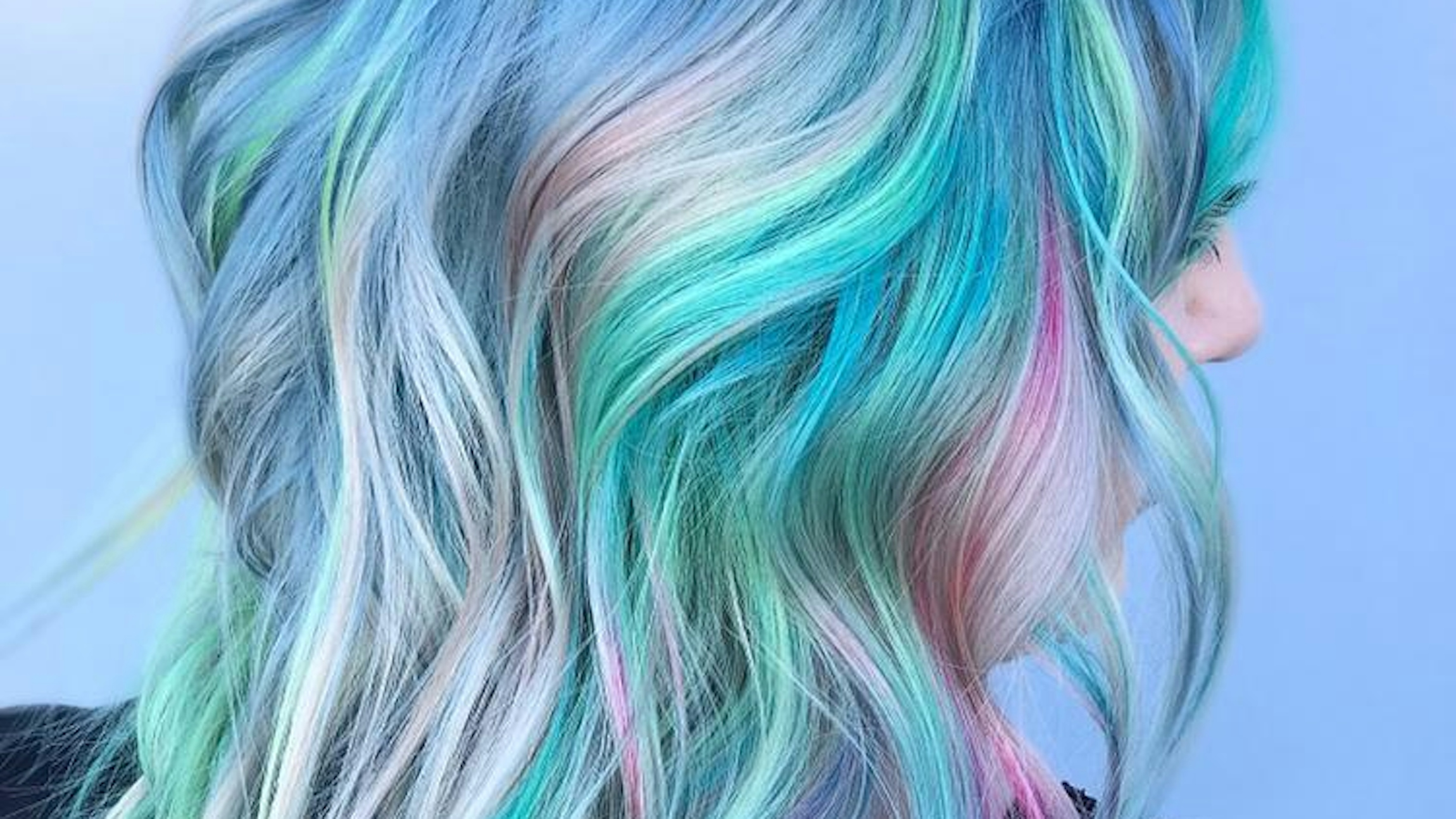 This month we took 'Stylist of the Month' stateside in the form of Stevi Zabawa, otherwise known as @Stevi.courageandhair over on Instagram, where she shows off the best of her colourful work.
Stevi is based in Bloomington, Illinois at a salon named Colorific, which is very fitting considering her colourful creations. INNOluxe really does go hand in hand with talented, creative colourists, we asked Stevi what drew her to use INNOluxe. She said:
"I started using INNOluxe just over a month ago, I was in need of more; more shine, more condition, more everything, and that's exactly what we got. The guests that leave our salon are walking billboards for our business and we want to provide the best products and services. The clients can't believe their newfound healthy hair post INNOluxe, the 'silky' quality is undeniable."
So with this new found product in the form of INNOluxe, Stevi also tells us how she built a new found confidence in her work. She said:
"100% INNOluxe has given me more confidence to achieve what my guests want and need when they sit in my chair!"
Aside from Stevi's eye for multi-tonal vivid colour and tremendous product advice she always likes to make her clients feel extra special. She expresses how she places huge importance when it comes to tailoring their experience and making it all about them. She understands that clients visit to look and feel better so takes her own needs and wants as a creative out of the consultation to always give them the attention and advice they deserve.
"I make eye contact and place huge importance on face to face interaction during the consultation. I try to remain as honest about the service they want and need so they know exactly where they stand."
Taking ourselves outside a salon environment, Stevi has an amazing, vibrant presence online; we're halfway around the world and we've seen her work so that tells us something about the importance of social media for salon business! We asked her how she overcame challenges in her career and getting herself out there, she said:
"I would say consistency. If you want to build yourself you have to show up every day and put your best foot forward."
We would echo this for those trying to build a presence online. Much like an in-salon career, success doesn't come overnight; being consistent to a great standard is the only way to grow both digitally and in reality.
Some final words from Stevi contained some super motivational stuff, she said:
"My plan for the future is to keep learning. 13 years in and I'm as eager as I was the first time I went to my first class. I love educating and giving back the hope and drive that I've gotten from the career I chose all those years back."
Follow Stevi at @stevi.courageandhair for some serious #inspo.