Salon of the Month - G&T Hairdressing
"Being INNOluxe's Salon of the Month is a massive achievement for us! We follow the Salon of the Month blog and are so proud to be a part of it" - Laura Hill, G & T Hairdressing
We are so happy to shine our 'Salon of the Month' light on G & T Hairdressing for the month of October! Without further ado, let's find out more about them and their hairdressing journey.
G & T Hairdressing is based in the lovely city of Bristol and was founded by Laura Hill, Amy Simpson and Jee Wijarathna. They had quite the journey to endure before they opened their salon, Laura explains:
"The salon has quite a history. Our salon team, including myself and Amy, used to work together at a large salon franchise which went insolvent. Our boss at that salon then opened up a salon on our current premises called Tomlinson Hairdressing. We all followed her to that salon but in a few years, that too went insolvent. At the time, I and Amy were both pregnant and I was about to give birth. We decided we really wanted to keep the team together because we had all been together for so long, so Amy and I bought Tomlinson hairdressing and ran that for 2 years until Jee, who had a salon up the road called G Hair Artist, came and joined the team as a partner. We joined the 2 businesses together and became G & T. That was 2 years ago. It's been quite a journey but we're here!"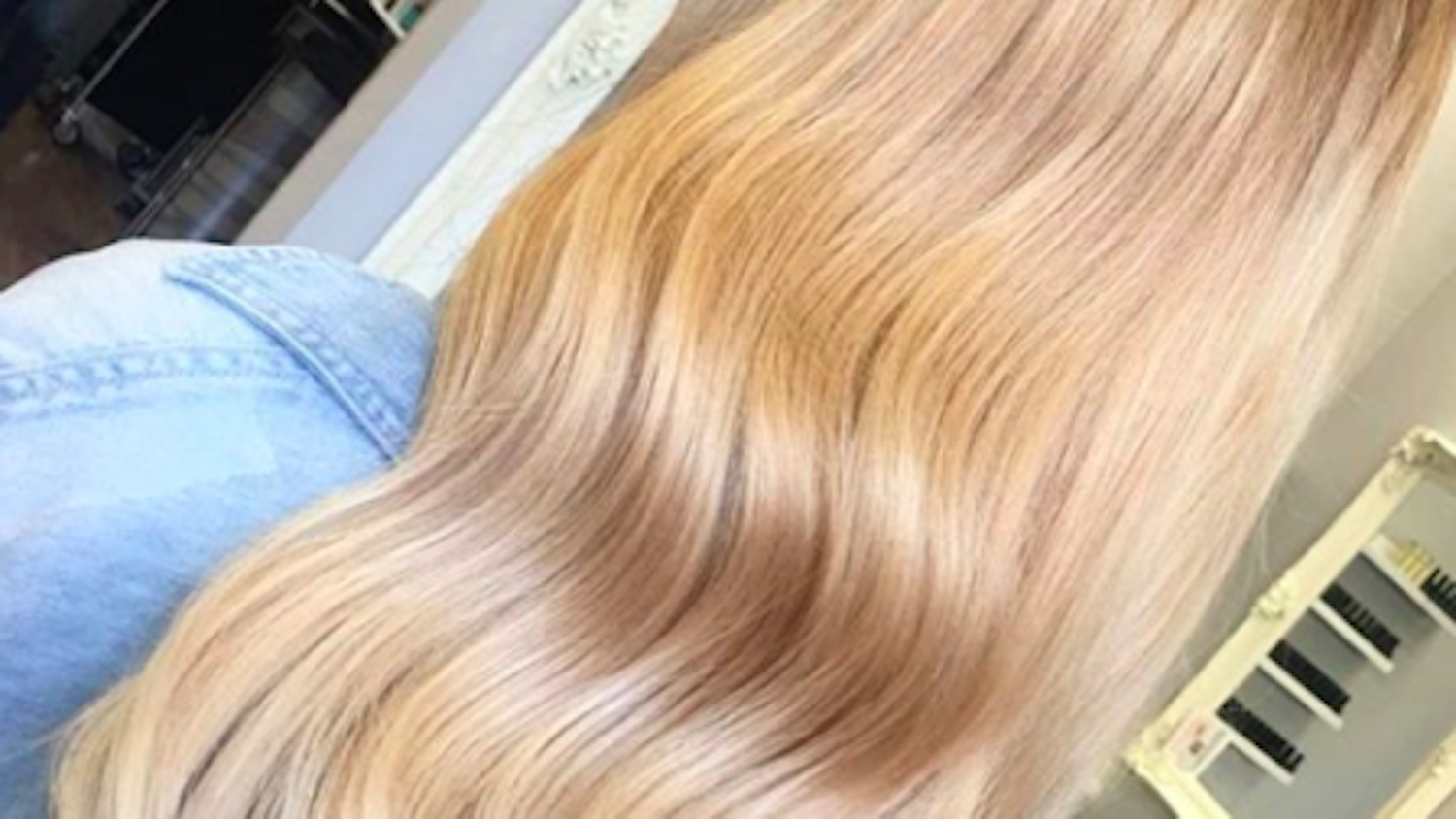 It seems like these three co-owners have battled their fair share of issues to get to where they are now. Since opening the salon, we asked what their major challenges have been in making the business a success. Laura said:
"Because of how long our team has been together we have an amazing family feel in the salon which we are very protective of. This makes growing our team quite difficult. Every time we add a new team member we have to be very careful that their personality will gel well with the team. Everyone works so hard in the salon and we are big on equality so new team members have to have a great attitude, be really hard working and not be afraid to get stuck in, doing everything from sweeping the floor to chatting to everyone that comes in."
Laura then went on to tell us how rewarding all of their hard work has been. This year they even got through to the grand finals of the L'Oreal Colour Trophy!
So apart from gorgeous colour work, we wanted to know what made G & T Hairdressing stand out from the crowd. They like to create fans, not clients, which we can definitely relate too here at INNOluxe. Laura explained:
"We believe in equality and kindness and our clients know every team member and have fun with them. We have longer consultation and appointment times because we really care about making every client feel special; we want them to be raving fans when they leave!"
With client service leading the way when it comes to reasons why they stand out, Laura went onto explain more about how they approach this in the salon.
" We treat every client as an individual and spend a lot of time talking to them about their goals and looking through their Pinterest boards. We never judge people's choices or give them a flat 'no' if they have unrealistic expectations. Instead, we try to recommend realistic choices that flatter their face shape, skin tone and lifestyle. We still have clients that want to go from a black box dye to platinum blond and we help them to understand that that is a journey that will take time, commitment and a lot of expense. We find that when you are totally honest with people on things like price, they are more likely to listen to other options and walk out of the salon super happy and committed to that journey."
"INNOluxe gives clients hair such an incredible shine, it's much easier to capture a fabulous shot on camera."
Laura Hill, G & T Hairdressing
Behind good customer service as an amazing team ready to deliver that standard day in day out. Every boss has a different management style, Laura tells us how she motivates her tight-knit team.
"The key is lots of alcohol and dancing! We all get on so well, we love socialising with each other. We have regular nights out and it really bonds the team together, strengthening our relationships. The team rely a lot on each other in the salon, we help each other out with consultations and colour formulas and if someone has an unexpected colour change in we all pitch in and do a bit to help them out. Working that closely requires a lot of trust in each other and we find days and nights out help us build and keep that trust."
In a salon that does a lot of colour work, and does it very well we may add, it's so important to have INNOluxe close by at all times. The team at G & T Hairdressing have been working with us for around 2 years, and they've let us know that INNOluxe allows them to take their colour work to the next level. We LOVE receiving this feedback from our salons!
"We have the confidence to try things we would've never tried before, like vivids and pastels. Before we had INNOluxe we would put a lot of clients off bleach because of the condition of their hair, but now we can recommend a course of INNOluxe treatments before, during and after a bleach service which means more clients can be more expressive with their hair.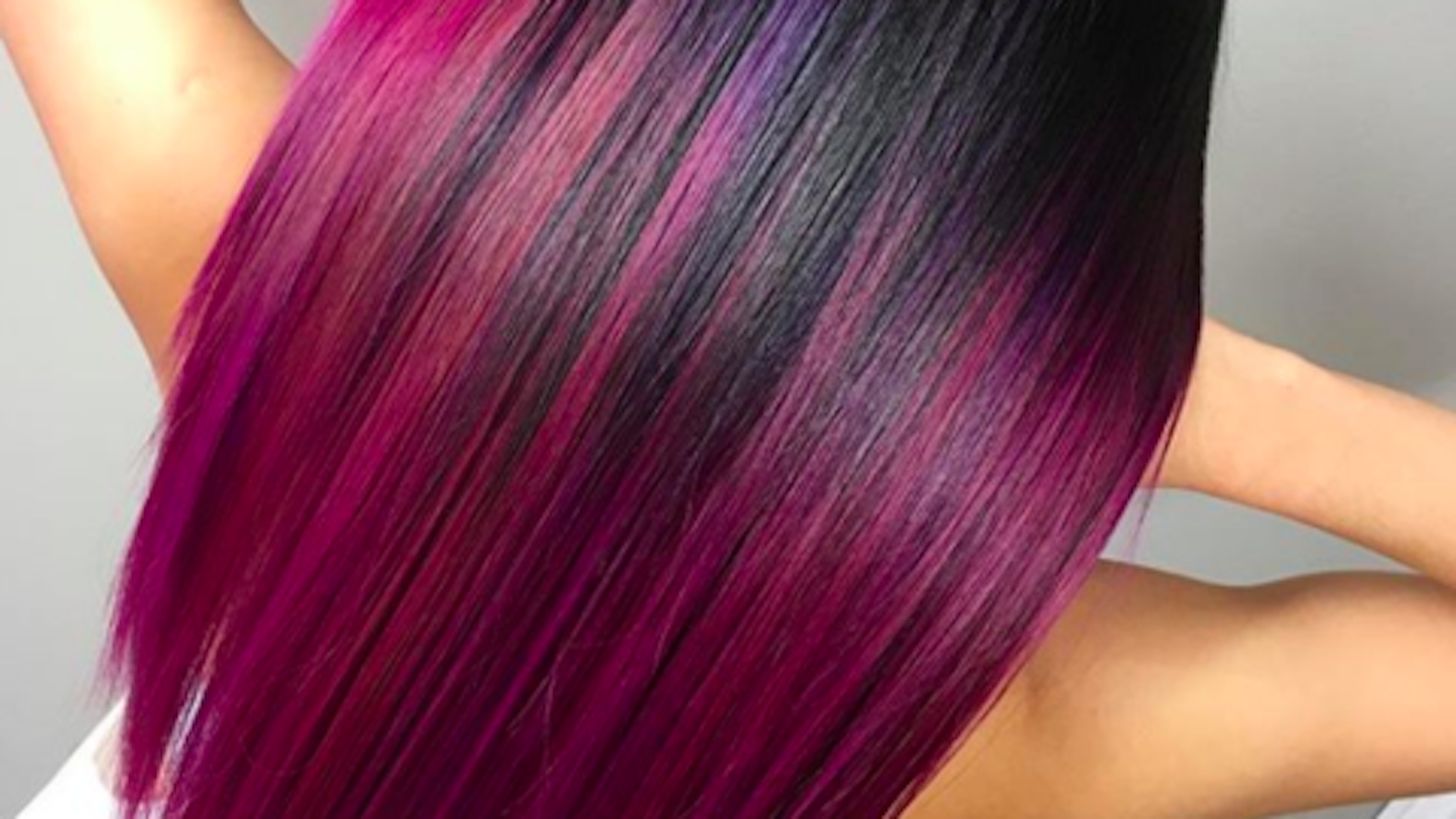 We know all about how this salon feels about INNOluxe, but what about the clients? Can they spot, and most importantly, feel the difference? Laura says:
"Our clients love how soft and shiny their hair is after an INNOluxe treatment. We use INNOluxe in most of our colour services and as a standalone treatment before a haircut. We have a lot of clients who book back in for regular stand-alone treatments and also use Elixir regularly at home. Fabulous hair is addictive!"
Laura went on to say:
"One of the surprising benefits we've noticed since using INNOluxe is how much better it has made our social media. INNOluxe gives clients hair such an incredible shine, it's much easier to capture a fabulous shot on camera. Our Instagram has gone from dull, infrequent posts to regular, super shiny hair that is getting us a lot of interest and new business."
We can most definitely testify to this too as we actually spotted G & T Hairdressing on Instagram and seeing their stunning images made us want to reward them the 'Salon of the Month' title.. it really is all about Instagram!
Up next G & T Hairdressing are committed to ongoing learning and training. They're constantly pushing themselves creatively to deliver the very best for their clients. Follow them on their super shiny, hairdressing journey over on Instagram at @gandthairdressing.. we know we will be for sure!