Stylist of the Month - Charlotte McKenna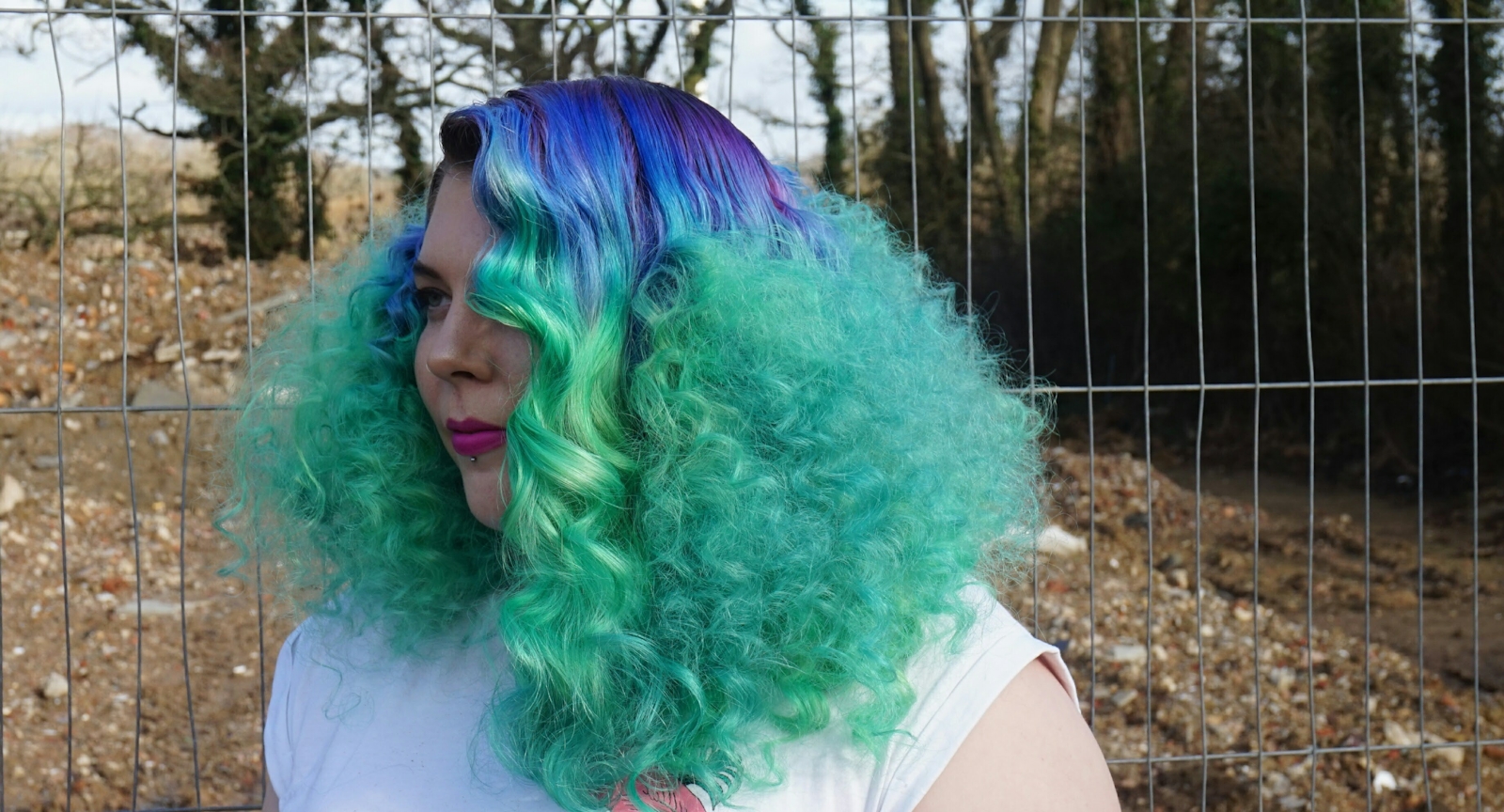 We're so thrilled to introduce our first 'stylist of the month', Charlotte McKenna.
Charlotte is proud to be an INNOluxe sponsored stylist and has also recently appointed the role of UK ambassador for Manic Panic.
Alongside pushing the boundaries of colour, Charlotte keeps INNOluxe close by to ensure all her creations are as healthy as they can be.
Nothing shows off colour better than strong, shiny hair!
Charlotte gave us ten minutes where we chatted all things hairdressing, read on; maybe you'll learn something new about her.
Charlotte began hairdressing at the age of 17. She was pursuing performing arts at the time and fell in love with backstage work and styling. Before the age of hair irons, Charlotte was observing the trendy salons in Brighton and practising the new skills she'd learnt relentlessly at home.
Soon, she decided hairdressing was definitely something she wanted to invest herself in to help boost her family's income.
She got stuck in and fell totally in love with the industry!
"Everything happens for a reason."
Looking at Charlotte's work, it's surprising that she doesn't class herself as the most 'technical' colourist. She rarely has a drawn out plan when she starts creating.
"Sometimes it's hard to explain my formulas for vivid colours as it's something that comes from the heart. A lot of the time I don't know what I'm going to do until I start creating; just like when you paint, it flows. As I go along, I get more and more excited at the colours forming!"
When asked what her most popular service was, Charlotte said:
"Vivid colours are so hot right now. I think they are here to stay. It's not about being fashionable; it's that more and more people are becoming more confident in themselves, they aren't worrying so much about what others think and are feeling free to express themselves at all ages."
Charlotte's clients are a total mix, but what ties them all together is their love for incredible colour! She spends her time flipping from one side of the scale, creating crazy bright vivids to the other where she paints super natural, soft balayage and colour melts that look fresh from the beach.
SO where did INNOluxe come in?
"I follow a lot of people on Instagram, I love watching the stylists across the pond, but I do try to follow a lot of UK artist and companies too, one of them being the INNOluxe ambassador, Sophia Hilton. She's where I first heard of INNOluxe, it was the shine and finish on the colours that excited me the most."
Every client visiting Charlotte receives INNOluxe as she's built it into her pricelist, the healthy shiny results are a standard for everyone who sits in her chair.
Her first #SAVED experience was with a client who was suffering from hair thinning due to too much backcombing and extension damage. She's been having an INNOluxe treatment every time Charlotte has done her colour for a while, and now her hair is super thick and half way down her back!!
Check out Charlotte's transformations over on her Instagram @charlottemckennahair.