The Awesome Owners Who Won't Let a Global Crisis Stand in Their Way...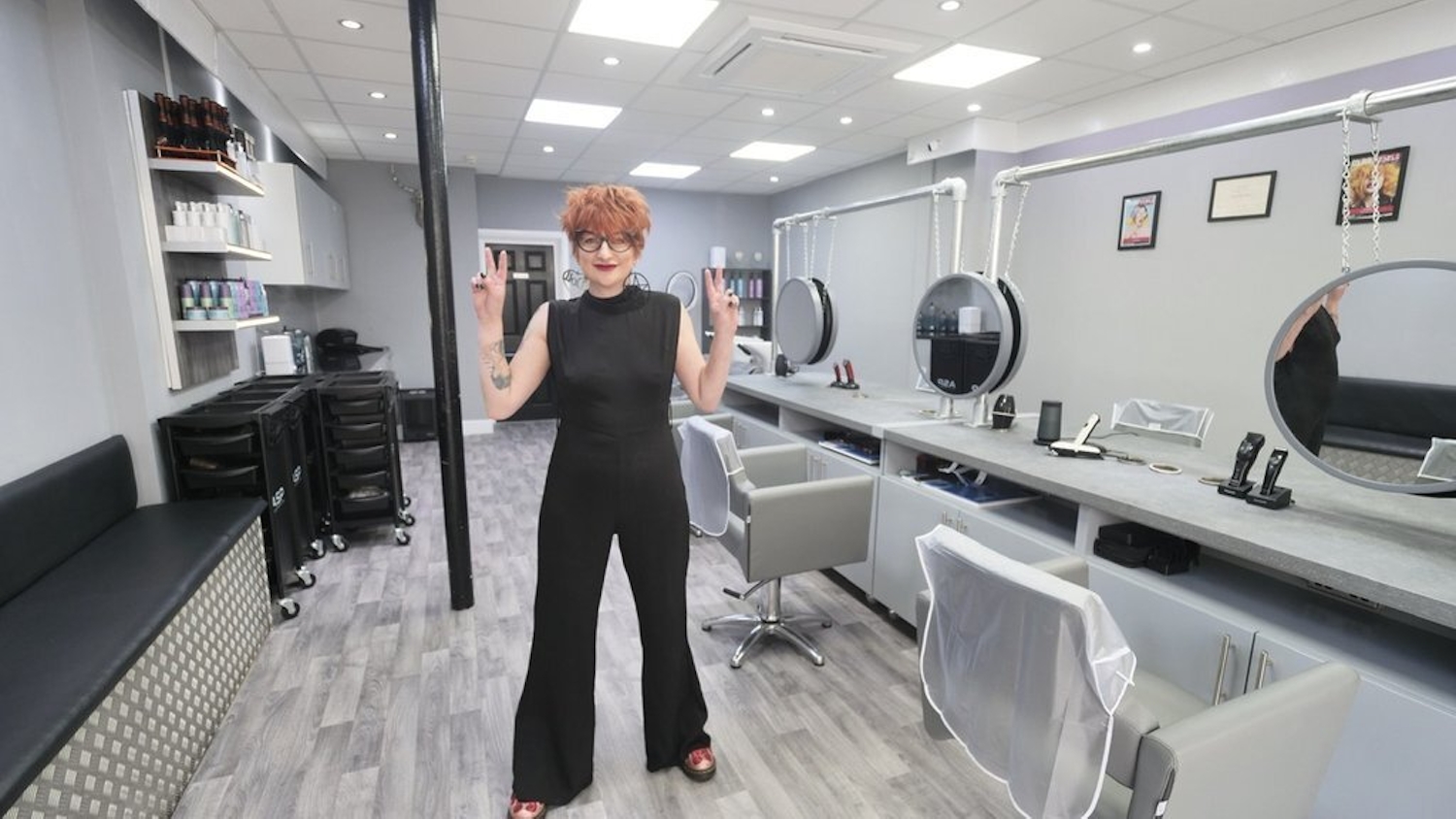 Global crisis? Pah. These three women weren't about to let a little pandemic get in the way of progress!
Instead, they embraced the opportunities offered by lockdown, with an empty salon, extra time and the headspace to think.
"Lockdown was an amazing time for a reset on myself and my salon", says salon-owner, Brenda Charlemagne. "I sat in my shop and decided to change what I didn't like". Talk about seizing the moment!
Becky Sutherland found herself in a different (and scary!) predicament. "At the very beginning of lockdown we were right in the middle of getting a new salon", she says. "We were due to get the keys just the day before everything happened, then BOOM lockdown set in and we didn't get the keys. I didn't know what was happening. It was scary".
And finally, we have Georgia Bell, who had plans for later in the year but decided to bring them forwards when lockdown hit. "There's been a massive change for my brand and salon over lockdown", she says. "This was actually planned for later on in the year but when lockdown hit, I thought there was no better time to make a start!".
They may be more used to talking about the transformations they've achieved with their clients' hair, but this time we spoke to these three ladies about the transformations their salons have gone through during this strangest of times.
BRENDA CHARLEMAGNE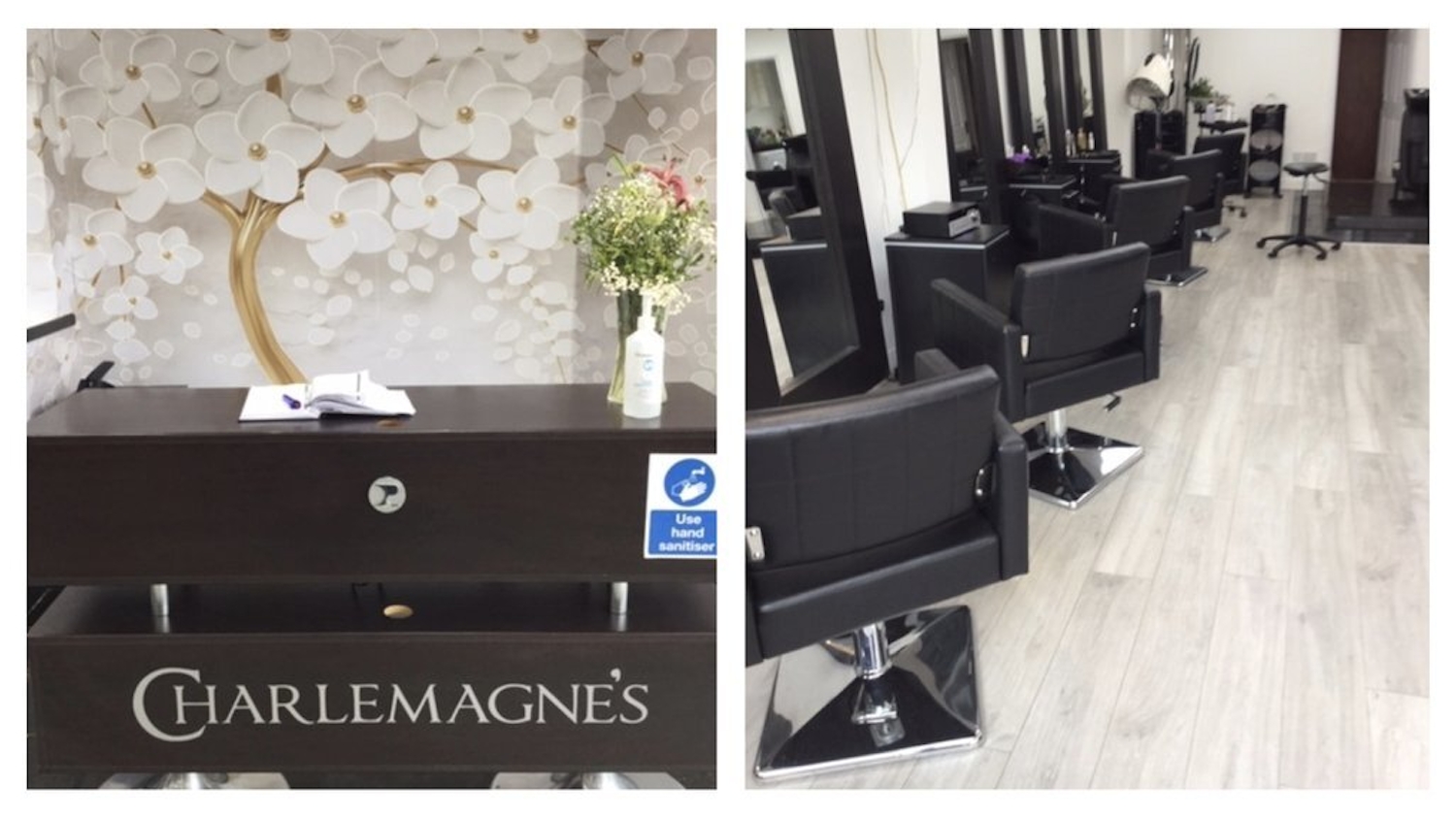 Specialist in Afro-Caribbean hair, Brenda is the owner of Charlemagne's salon in Luton.
Hi Brenda! It sounds like lockdown turned into quite an opportunity for you?
Yes, I hadn't been happy with my shop interior for a while but hadn't had time to deal with it. Then lockdown happened! I realised we'd (hopefully) never get this time again and if I wanted to implement my new plans the salon had to be updated to be brighter and lighter!
Sounds fab! So how did you change things up?
I changed the flooring, lighting and the wall colour, as well as adding a feature wall of 3D wallpaper. I want customers to come in and say "Wow"! I also made plans for a new Brow & Eyelash Bar, Nail Station and Beauty Room for the salon, and sourced the professionals I wanted to partner with for these.
And how did it feel to reopen with your fresh new look? And with all the other changes…?
It's wonderful opening the salon doors again. I feel revived and fresh, but also know I have to pace myself. After the last few months of lockdown, most clients need extra attention, treatments and restyling. Before anything else, they need a consultation about their hair journey and their expectations for their first visit back to us.
And what comes next?
I'm looking to rent chairs and spaces in my salon. And finally (for now) I'm planning to run masterclasses in my shop for stylists to upgrade their skills, inviting top London stylists as guest tutors.
Finally, if we just give you three words, how would you sum up how lockdown's been for you?
Reset – Self-care – Self-love
BECKY SUTHERLAND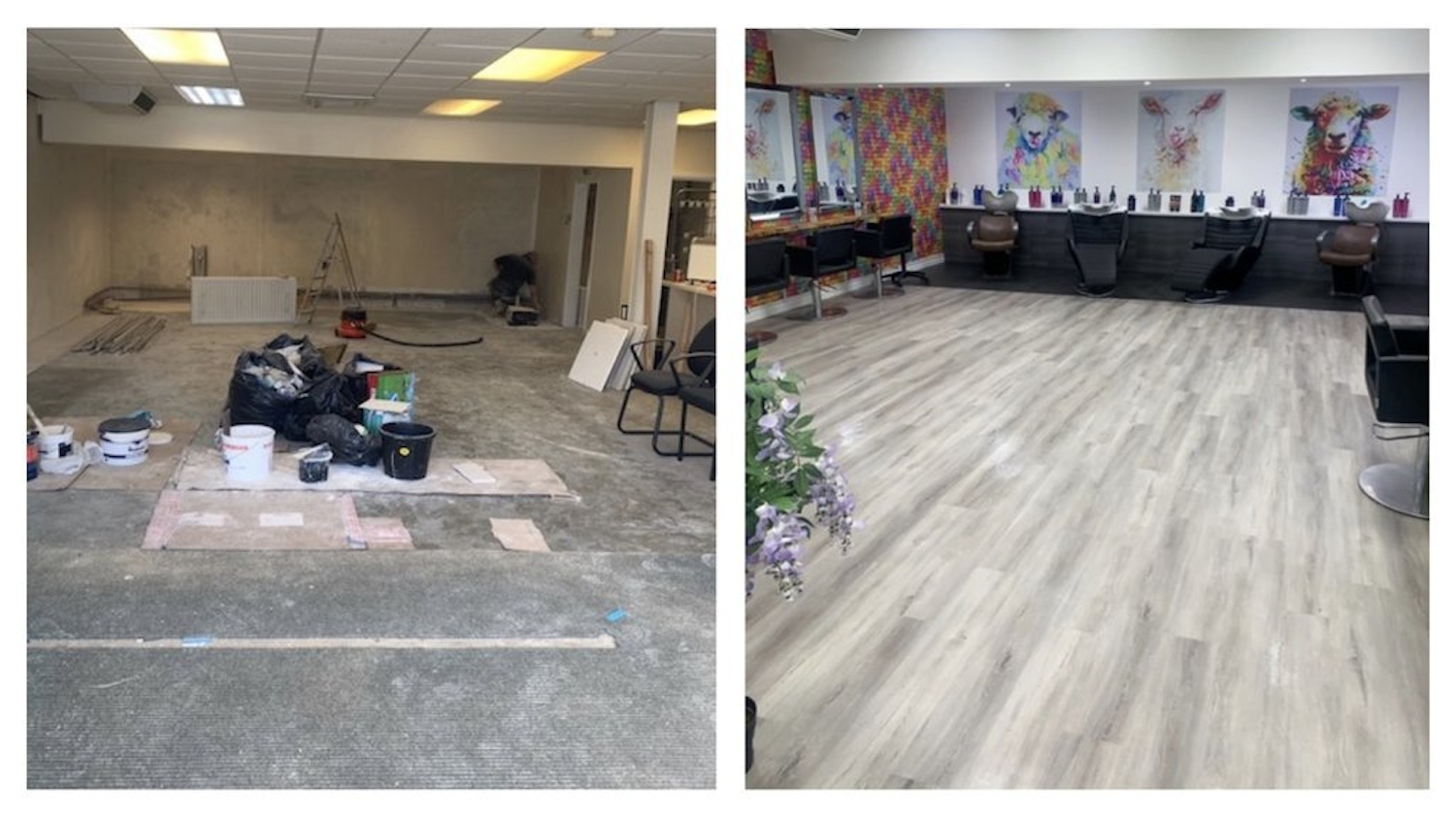 Becky owns Lush Hair in County Durham. As well as being an educator and INNOluxe SuperStar, she's renowned for her colour, technical and creative skills.
Hey Becky! Sounds like you've been a tiny bit busy…
Yes! In the end we got the keys to the new salon a month before we were finally allowed to reopen, so it was all systems go. The building had been a chemist before, so there was a lot of work to do. We changed lights, put walls up, installed new flooring… To say I was stressed is an understatement, but my family were fantastic and we did it.
Family's the best! How did it feel to reopen in such a new space, and with all the new rules to get to grips with?
I opened the doors on 4 July feeling excited, scared and ready for the new norm. Being back at work has been fantastic but the thing that surprised me the most was how tired I was. I really didn't expect it but my back hurt, my feet hurt, even my eyes! But it's an amazing feeling walking into my new salon. Things are different from before because of all the new rules, but we'll get used to them. It's just so good being able to work again and seeing all my clients.
We know you always have a plan… so what's coming next?
I want to push myself and the salon as far as I can. My education classes will be starting shortly and hopefully they'll get back into a routine.
And last but not least, what three words sum up lockdown for you?
Scary, educational and nerve-wracking
GEORGIA BELL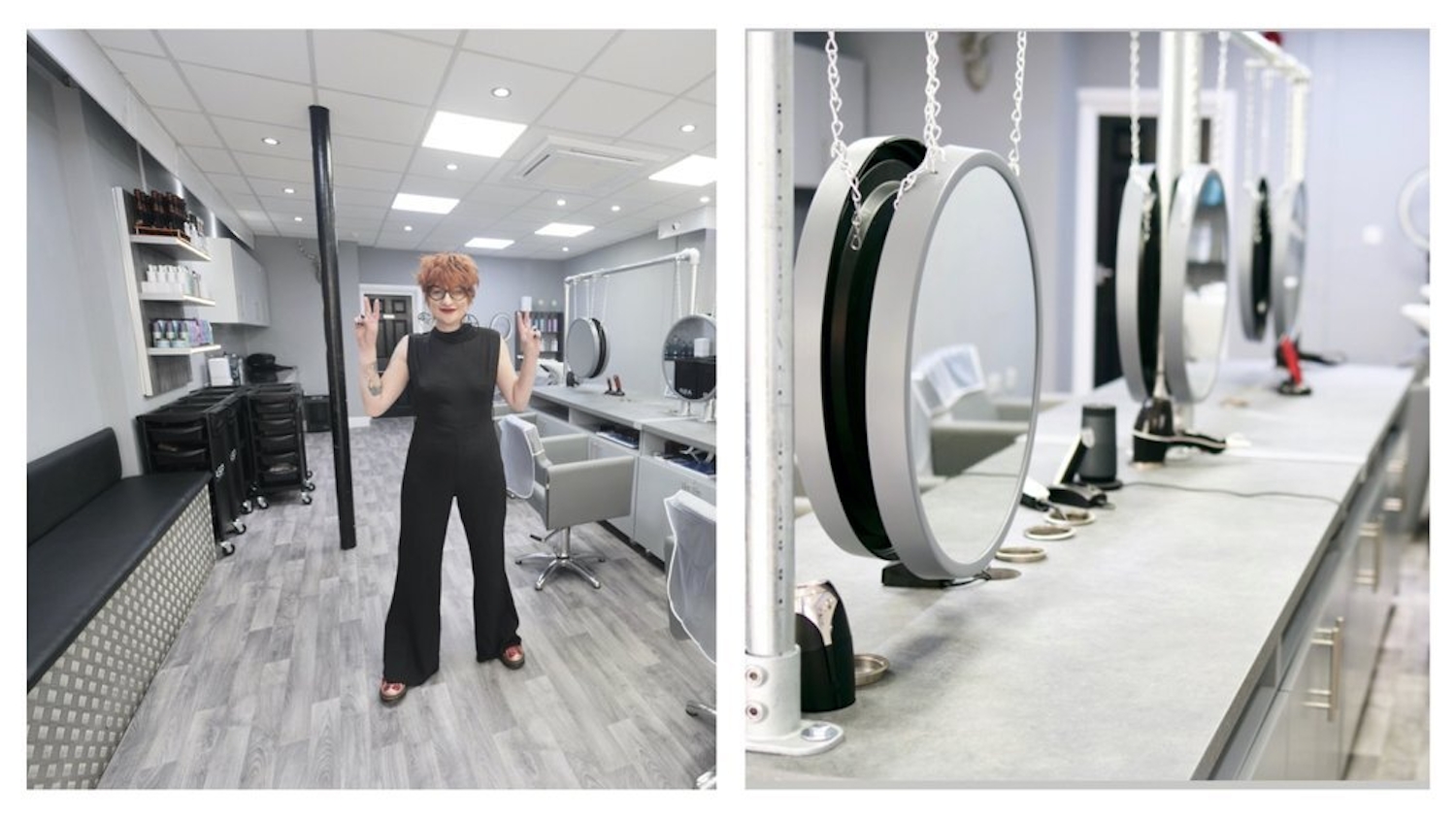 Educator, INNOluxe SuperStar and creative colourist, Georgia owns Society (until recently known as Twisted Scissors!) in Rotherham.

Georgia! Is it just us, or does your salon look a bit different since we last saw it in March?!
Yes! I've completely changed the layout of the salon (after four years you get a feel for what works and what doesn't, plus there was social distancing to think of).
And it's not just the layout that's changed, right?
Yeah, I also decided to change the name of the salon and the entire brand direction. The whole look and feel of it is completely different now. We celebrate all forms of colour and healthy hair, and not just brights.
I decided to change the name to Society and to make it a really cool hub for people to come to. We've definitely created a movement for people to be involved in.
That sounds amazing! How does it feel being back (and reinvented!)?
I have to say it feels amazing for the salon to be open again and to finally be back at work. We spent a lot of time during lockdown working on the way I wanted the salon to run, and everyone has taken this on board. I love how well everything is running and how myself and the team have adapted to the rebrand, refurb and to salon life with COVID.
What should we look out for coming up?
We have so much planned! At the moment we're concentrating on the business but we have a few industry events coming up later in the year and I'm planning to start my education again in October.
And finally – lockdown for you, summed up in three words?
It was interesting!
Georgia's right, it certainly was interesting! But with a bit of determination, creativity and resilience, you three have certainly grabbed the opportunity and found that silver lining. We can't wait to see what comes next!