2020
a year of hair industry ups and downs!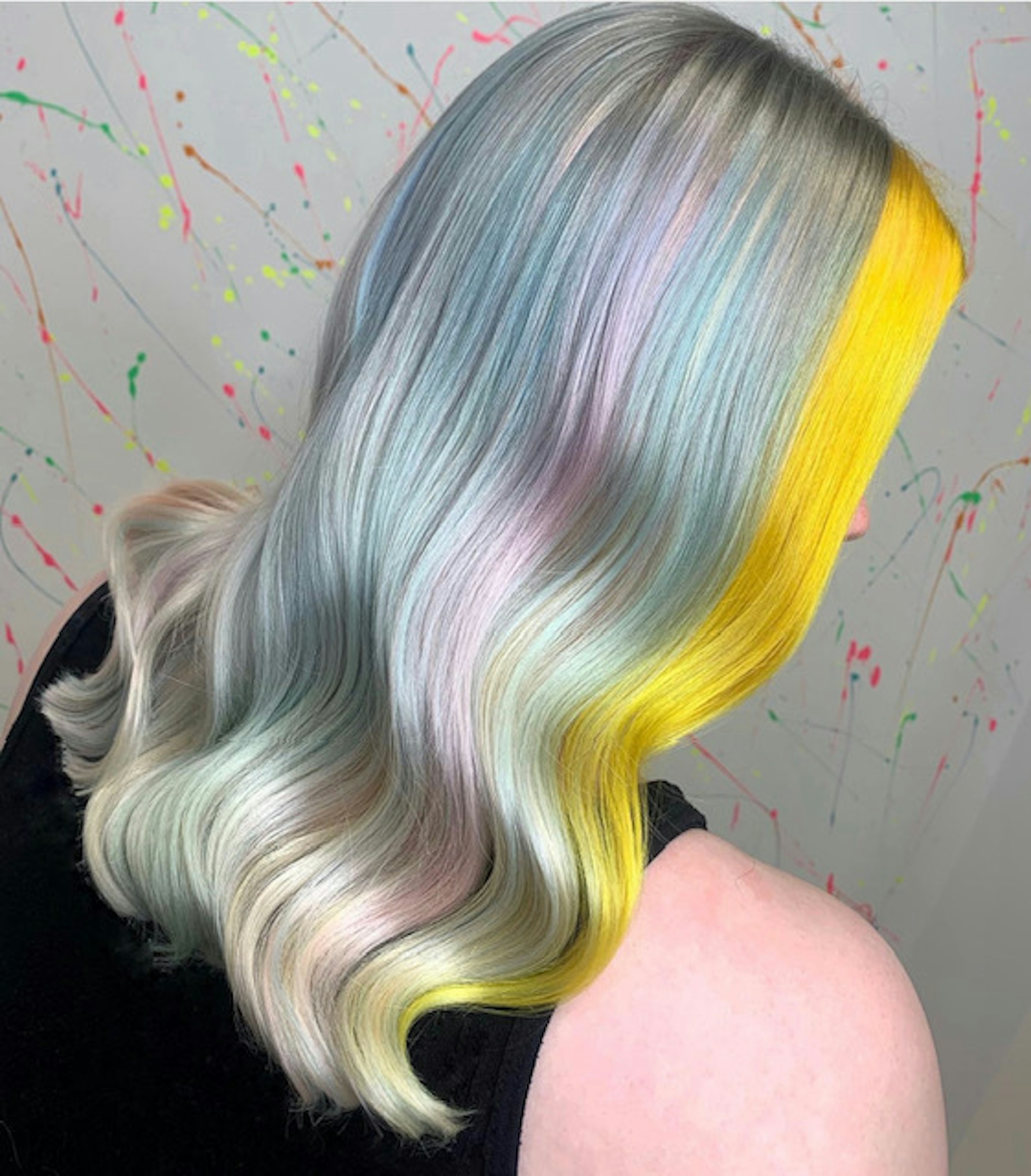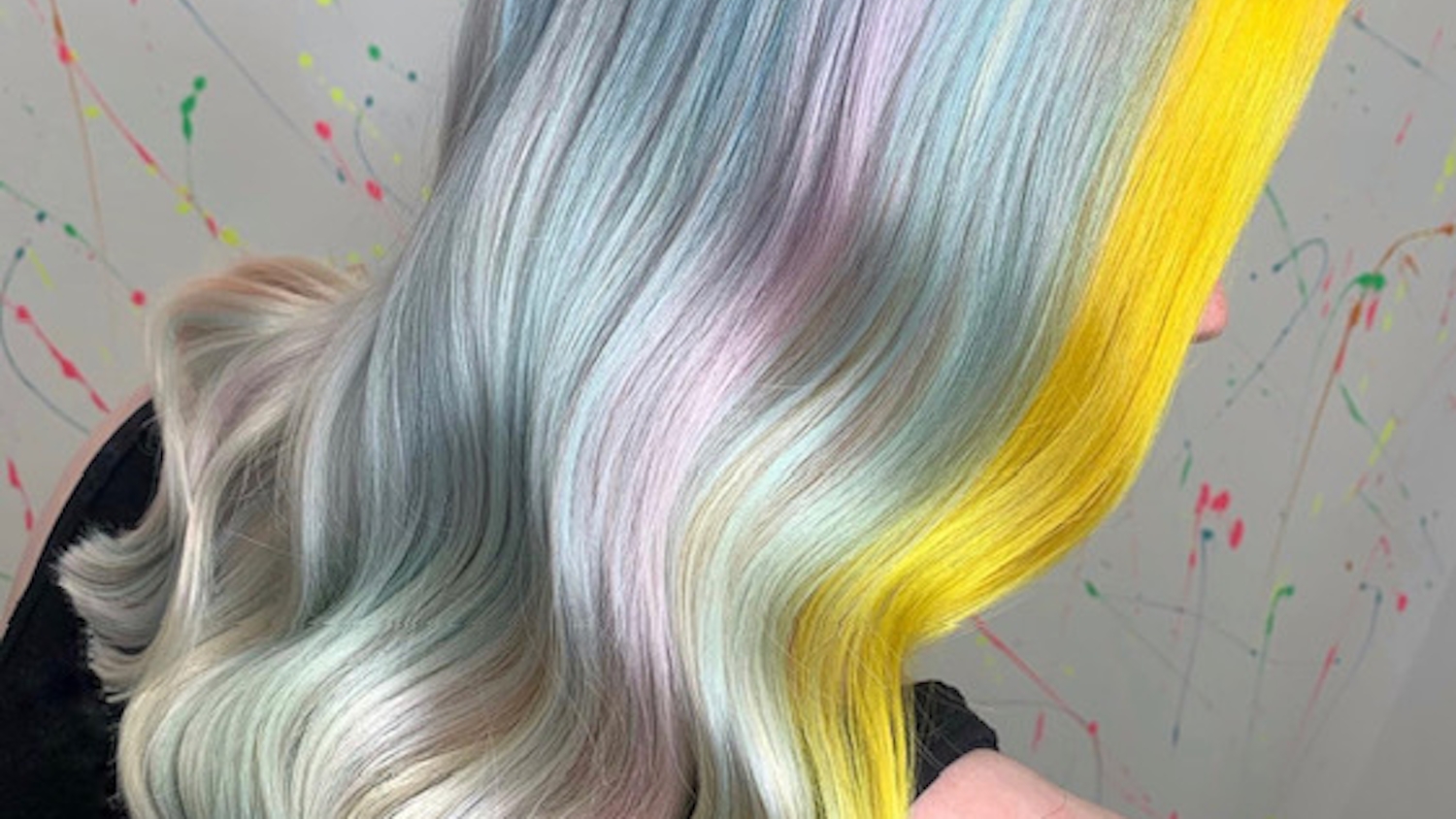 Oh 2020. What can we say? You've opened up a whole new world to us. A world of facemasks, visors and hand sanitiser. A world of home colour mishaps, lockdown haircuts and dodgy fringe trims. A world of highs and a world of lows. And you've kept the surprises coming right up to the end, with many UK salons facing a third period of closure thanks to the pandemic.
Let's take a look back at the best (and weirdest) that 2020 has had to offer…
Trends galore
Looking back to this time last year, we'd just met 2020's Pantone colour of the year, and it was all blue! That blended perfectly with the cool pastels that followed early in the year, before hair colouring turned up the heat for summer with warmer blondes, vivids and soft pastels. The temperatures just kept on rising with fiery reds and expensive coppers seeing us through the autumn and into winter, so perhaps it's a good job the love for Nordic ice stuck around too, to cool things off a little.
Skip back to today and Pantone have recently unveiled their colour of the year for 2021. In a move that's a perfect fit for a time when the world's been turned upside down we shouldn't be surprised that they've gone for TWO colours instead of one! Their combination of grey and yellow (or to give them their official names, Ultimate Grey and Illuminating), are both brilliantly bold choices when it comes to hair colour! This colour pairing is, according to Pantone, a nod to a "strength and hopefulness that is both enduring and uplifting". Here's hoping this is a sign of things to come in 2021!
Lockdown
23 March 2020. A day etched in the minds of UK readers forever (and we're sure you have a similar date in mind if you're based elsewhere). This was the day the UK went into lockdown (the first time around). Looking back now it's hard to believe how much things have changed since then, and although it's been hard, we also wish we could go back and tell ourselves to hang on in there.
Home cuts and colour
With the world stuck at home, everyone had plenty of time on their hands, and no way to get to a salon. It was obvious early on that as boredom set in, people would reach for the scissors and the home colouring kits. We got in there early with a few suggestions of ways to mix up your look your look at home, hoping to head off some of those potential hair catastrophes before they happened! It didn't always work (salons will know that from the repair jobs they were faced with when they reopened) but we tried…
Home hair care
As we ALL know by now, it's not just how your hair looks on the outside that's important. Hair health and condition became ever more important as lockdown went on and everyone's hair got longer… and longer. We shared our top tips on how to look after your hair at home to help see those locks through lockdown in the best condition possible. Our leave-in treatment Elixir V2 proved especially popular during lockdown, and it's been flying off the shelves ever since!
A whole new world
On 4th July, salons across England reopened with a sigh of relief and a bucket load of trepidation. There were new rules to learn, new normals to adjust to and a whole lot of Perspex to navigate without bumping into things. No matter where you are in the world, we're pretty sure the feelings were the same doors reopened for the first time.
Aside from the more obvious changes like masks and visors, there are more subtle differences to how salons operated since reopening. From spending more time with each individual client to understand the journey they've been on with their locks during the break, to working out what style to go for next and in many cases embracing the newfound freedom that many clients have found thanks to 'lockdown hair'! There's always a silver lining.
Over the summer, we caught up with three brilliant salon owners to find out how they'd used that first lockdown to regroup, plan ahead and get the best from the enforced break.
International
We've always been an international brand but the world has seemed a smaller place since we've all shared the same challenges of a global pandemic. Perhaps that's reflected a bit in the blog topics we've chosen this year, from catching up with salon manager Fiona in Kuwait, to distributor Shammal in Pakistan, and lots of other countries too!
#SAVED hits the shelves
2020 hasn't just been about Covid. Yes, it's been (and still is) huge, but amid it all we were super-excited to get our brand new #SAVED range on the virtual shelves for the first time towards the end of the year. You'll be seeing lots more of this in 2021, but check it out today for a luxurious range of super-conditioning, super-colour-saving brilliance!
2020 has shown us how strong we (and YOU) all are
It's been tough. But it's also been a lesson in the kindness of communities, the resourcefulness, creativity and ingenuity of businesses, and the value of the simple things in life. We've all had to adapt, but we've all grown more than we can imagine, too.
OK, though. That's enough with the mushy stuff. However you feel about 2020, it's (almost) time to say goodbye and look ahead to welcoming in 2021. We're definitely excited and looking forward to launching our next level of innovations! And may it be an easier year for us all…