The hair trends you NEED!
Autumn 2021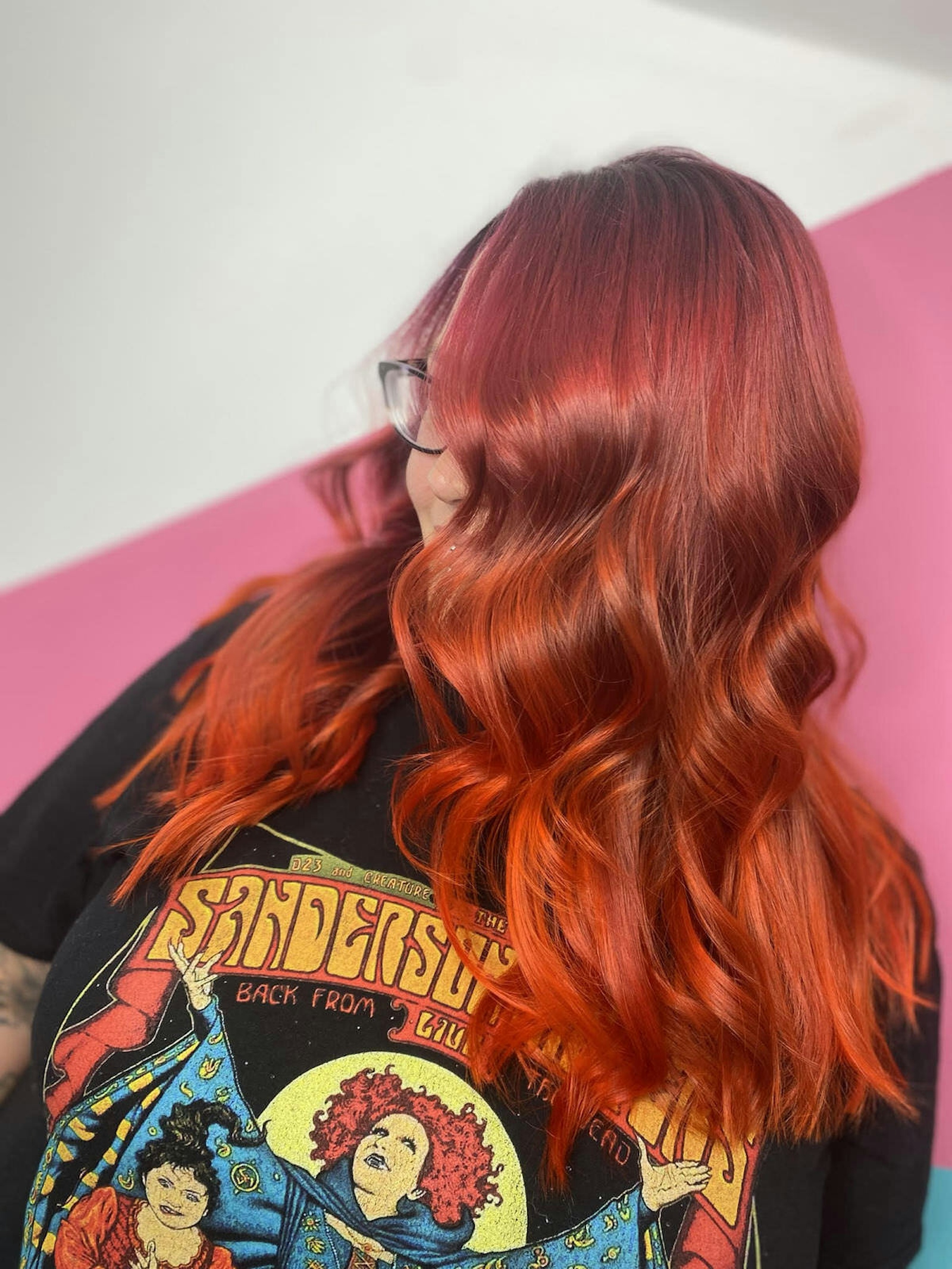 We're not entirely sure what happened to summer here in the UK (thanks for that, weather) but apparently it's AUTUMN already! Yes, September is here and it's time to talk trends.
We've got the pick of the haircuts, styles and colours you need, hot-off-the-press to inspire you as the weather changes, the leaves fall and the nights draw in.
Grab your slippers and a blanket, make yourself a cuppa, and jump on in…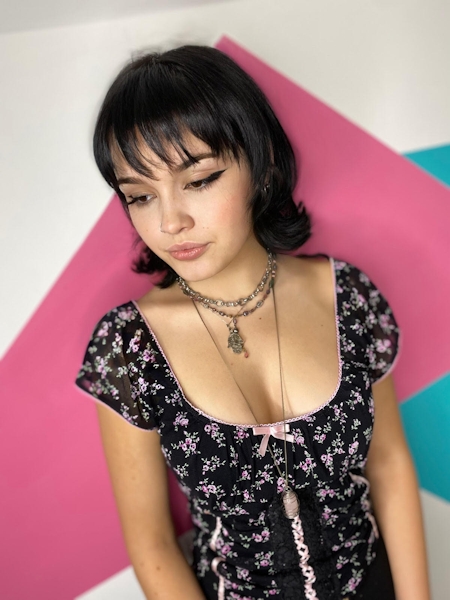 '90s grunge
Kayleigh Dixon is predicting '90s grunge girl hair for autumn, and given the return of so many '90s styles over the last few months, it makes perfect sense!

"Think Lydia Deetz (Beetlejuice) and Nancy from The Craft" she says. "We may even get some short, spiky fringes like Angelina Jolie in Girl, Interrupted."

We can't wait (and we're updating our list of must-watch throwback films, too – thanks Kayleigh)! Top up your look withElixir V2 every day to keep your hair strong, silky-soft and super-shiny!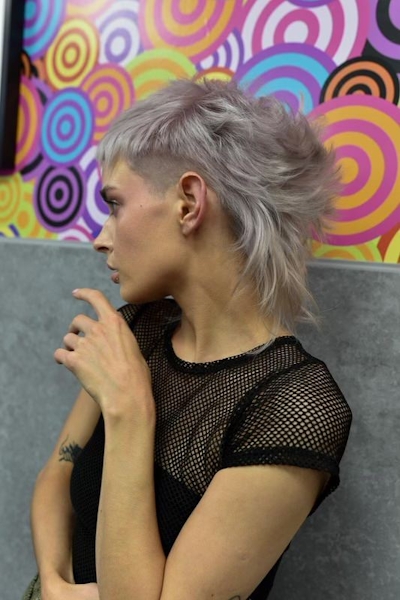 Blended disconnection
As far as cuts are concerned, Georgia Bell reckons the recent trend for shag cuts and layers is going to continue as 2021 rolls on.
"I'm seeing so many clients who want blended disconnection and 'shag'-inspired cuts are perfect for this as they marry texture and softness beautifully."

Want to make sure your new style looks next level? An INNOluxe Stand-Alone treatment before your cut will make sure your hair is in tip-top shape before the restyle begins!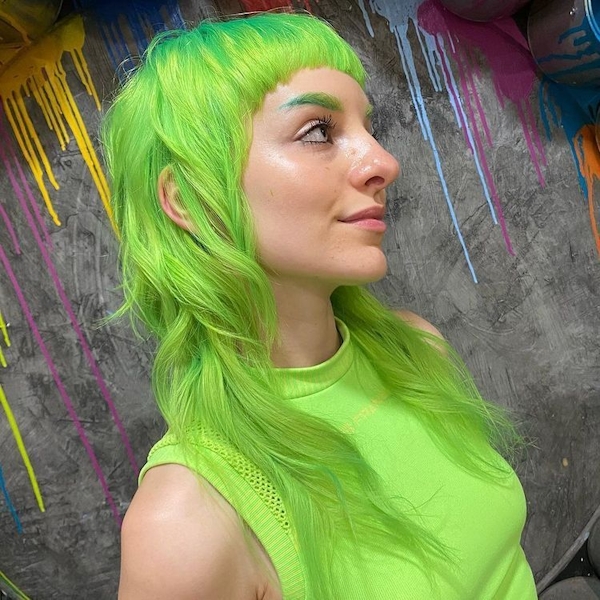 Neon brights
When it comes to colour, neon makes a real statement! This lime green mullet from Not Another Salon (colour by Jay Wilson, cut by Jeremy Roca) shows exactly how pairing a neon colour with a totally-on-trend cut can create a one-of-a-kind autumn look!
Don't forget to ask your stylist to use INNOluxe V3 as a colour additive to make sure your hair stays healthy and strong, as well as looking and feeling fabulous!

Rich and warm autumnal colours
Always a favourite at this time of year, autumnal colours not only echo the reds and oranges we all associate with autumn, they also inject a much-needed warmth into our lives as the temperature outside drops.
"I'm seeing a massive increase in rich and warm colours, particularly rich chocolates and deep coppers", says Georgia. "I love a good global application of one colour teamed up with a creative cut. It really stands out, for all the right reasons."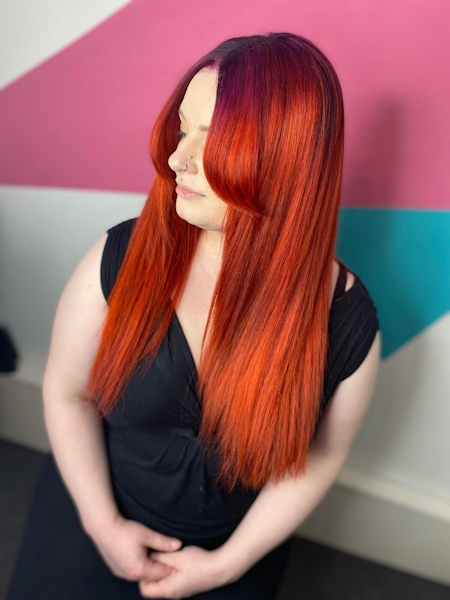 Copper meets alternative autumn
It's not JUST about the autumn tones, though. If you're looking for an alternative spin on those traditional favourites, Kayleigh has you covered.
"Colour wise I'm thinking fall colours like coppers and golds, but next to more unusual autumn colours like greens and purples" she says. "Everyone is gonna want to be their own brand of pumpkin spice!"
Let your colour shine bright and last longer with a little help from our #SAVED Shampoo, Conditioner and Mask. Kayleigh loves the difference our amazing colour-saving range makes!