Balayage, Ombré, Sombré, Foilyage: What's the Deal?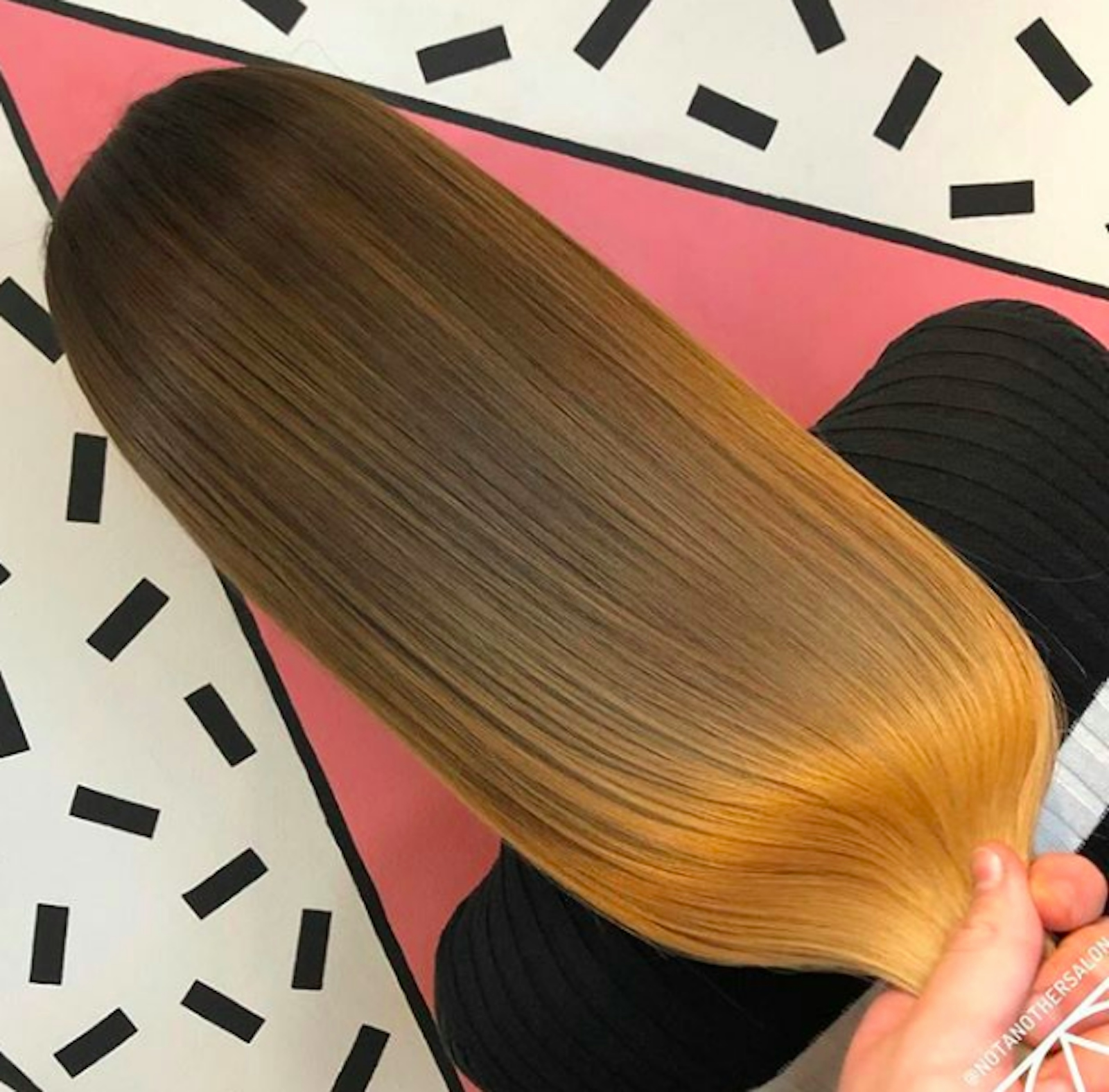 So many trends, so many techniques, so similar and yet so different… if your brain hurts just thinking about it, you're not alone.
You probably know that balayage, ombré, sombré and foilyage are all ways of colouring hair so that it looks natural, but working out the differences between them can be a world of confusion.
That's probably because they have a lot in common.
They're all ways of highlighting hair to look subtle and natural.
Well, they look more subtle than the chunky stripes of the early 2000s at least! They became popular thanks to the fact that they have less obvious roots as they grow out. In fact, root drags are popular, giving a lived-in look which can even enhance the ombré.
These techniques were originally all about lifting your natural colour rather than creating something that's obviously false. There are always exceptions, though, and all these trends have evolved to be used with more vibrant, less natural colours, as well as with more traditional shades.
They all create more dimension in your look, and they all take a professional stylist to pull the technique off properly.
Oh, and did we mention that they all turn out SO much better if you use INNOluxe in the colour to keep the hair super healthy, glossy and soft? A polished, healthy style will always look better than one with dry or damaged hair.
So that's how they're similar, but how are they different? We're here to un-muddle everything – or at least we'll do our best!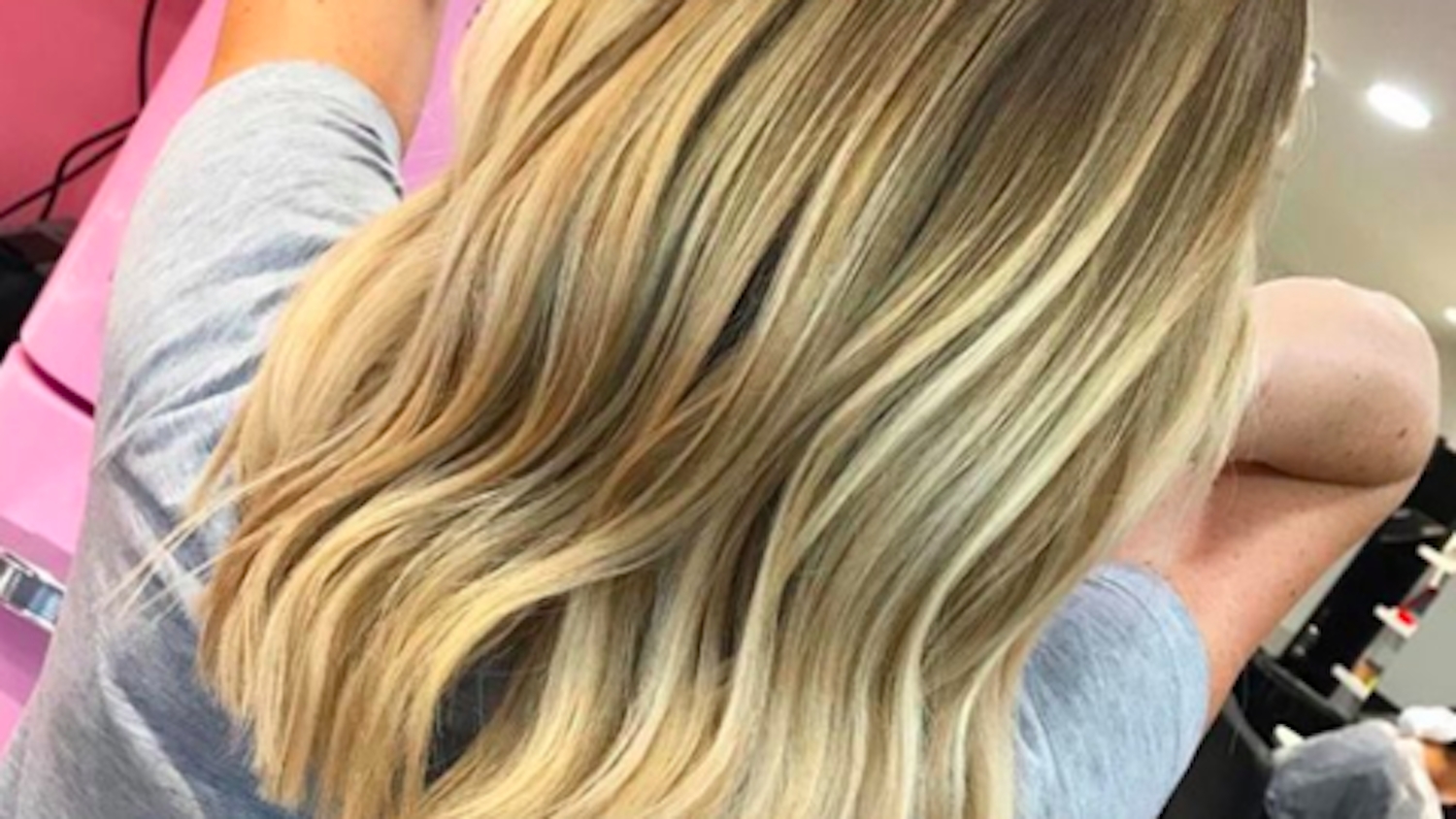 LET'S START WITH BALAYAGE – WHAT DOES IT MEAN?
Balayage (bah-lee-AHZGE) is the French word for 'sweep' (it's a technique that originated in France). 'Sweep' is a great way to describe this kind of freehand highlighting technique, which involves your stylist 'painting' colour onto your hair. The freehand element of this means they can create a natural-looking, multi-dimensional look that suits your hair, whatever your colour and style.
Even better, it's often a look that grows out naturally, as Sophia Hilton, our brand ambassador, explains:
"The best thing about balayage... the hair stays looking fresh and fabulous even as the colour grows out. Done correctly, root growth will enhance the look rather than intrude on it."
Sophia Hilton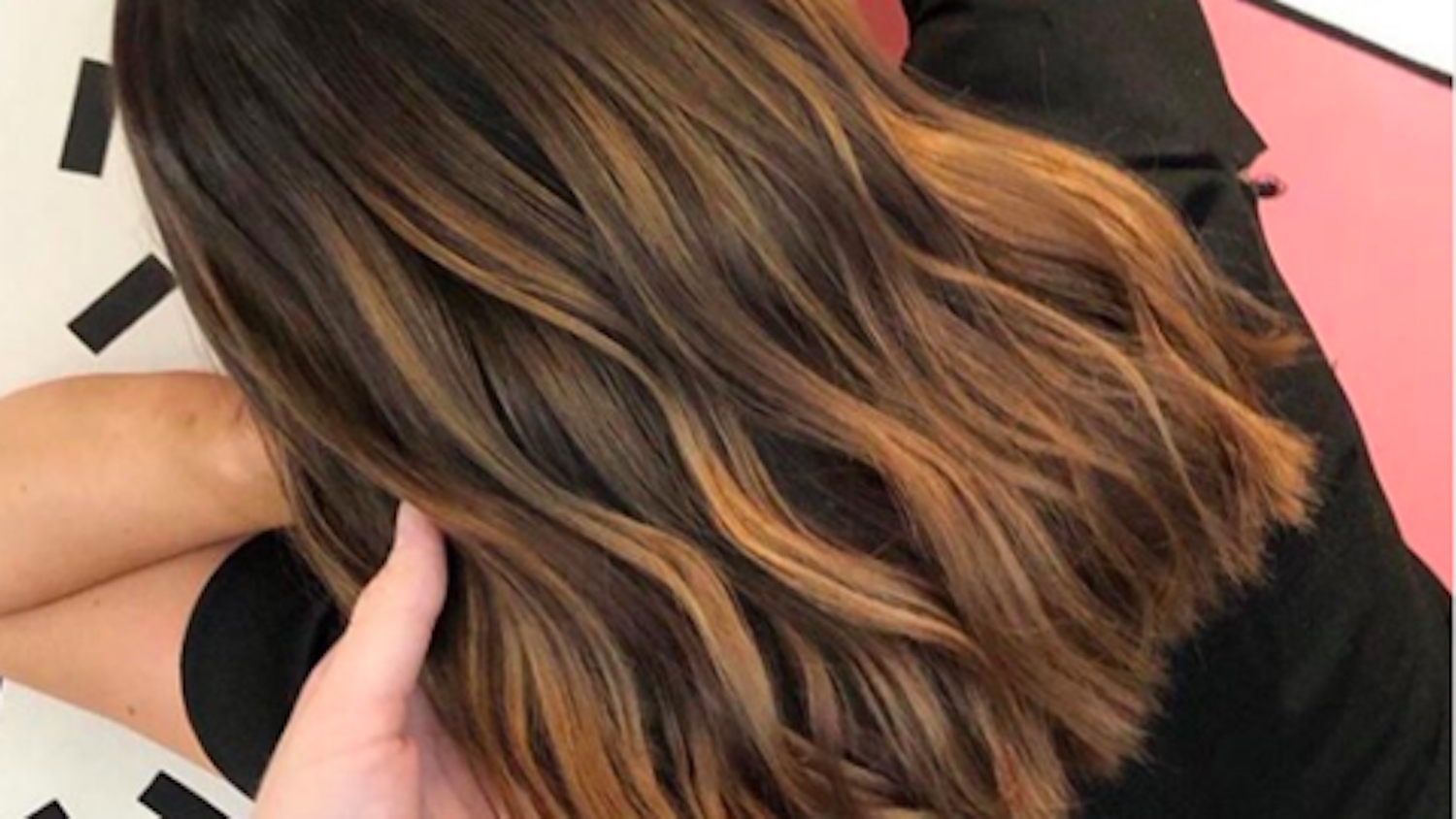 OK, SO WHAT'S OMBRÉ, THEN?
Think of ombré as the other end of the extreme when it comes to 'natural-look' highlights. It's a more dramatic look. Put simply, ombré is about blending from a dark colour at the roots, to a lighter colour at the ends, and that means it gives a much starker result than balayage. Having said that, though, it's still often blended to a soft and relatively natural transition between the two colours.
GOT IT! SO SOMBRÉ IS..?
It's a softer and more subtle ombré, of course! S-ombré!
This technique creates a much more delicate change in contrast from root to tip. It's a less obvious look than ombré, so it's pretty low maintenance as it grows out.
Are you keeping up? Fabulous.
THAT JUST LEAVES FOILYAGE – WHAT'S THAT THEN?
Foilyage is a technique that's somewhere between balayage and ombré, and it can be the most natural and expensive-looking of the options.
Like sombré, this one is super-subtle. Your colourist will backcomb your hair to separate a few fine strands from each section to lighten, before wrapping them in foils to help the lightening process. Foilyage usually gives you a lighter and brighter blend than balayage, so if you want hair that's got depth and vibrancy from lots of different tones woven through your hair, this is the one to try.
Hang on - don't leave us there! What about money pieces? What are they and where do they go?
Money pieces are special pieces placed in specific areas of the hair to create a focus. Nikki Mecker, New York-based hairdresser, explains more:
"Whether you're foiling or going for balayage, those money pieces are a must. As soon as a client's hair is finished, the first thing they'll do is sweep their hair forward. Those money pieces at the back of her head and behind her ears, must be bright and noticeable. It's also important to create them at the front in line with the middle of the eyebrows, where clients really see them. The more you want that money piece to POP, the more depth you need to have directly behind it. Make them bright and noticeable, with or without dimension, and use INNOluxe to give you that perfectly healthy hair that really stands out!
PHEW. UN-MUDDLED?
If you're still in doubt, or if you're not sure which will suit you best, have a chat to your colourist! They'll be really happy to talk you through the pros, cons, prices and looks you could achieve. And don't forget to ask for INNOluxe with your service, to give your final style the super-healthy boost it deserves!