And just like that, Colour World is over. What a weekend, not only were we able to catch up with some of our favourite people in the industry, we also saw some fantastic new trends and techniques to help us all achieve our colour wow's this summer!
Before we dive into the details, let's take a moment to explain Colour World—a vibrant and dynamic event that honours the artistry and forward-thinking nature of the hairdressing industry. Bringing together passionate hairstylists, colourists, and industry professionals from around the world to explore the latest trends, techniques, and products in the realm of hairdressing. With live demonstrations, interactive workshops, and a buzzing atmosphere, Colour World offers a platform for creative minds to connect, learn, and be inspired, creating a community and pushing the boundaries of hairdressing to new heights.

Heffy's Colour Transformation
We're starting off strong with our very own Superstar Heffy Wheeler who created this beautiful multicoloured masterpiece. Focusing first on the bottom section of the hair adding a deep electric blue base to add some contrast to intensify the wonderful rainbow esqe creation on top.
Heffy had full creative control on this look and confessed she didn't know what direction she wanted to take her model's hair right up until the last minute. She's so talented and let inspiration flow through from the model's personality and outfit. We're pretty confident in saying that she smashed it! How amazing is this colour…
Heffy's ability to seamlessly translate inspiration into reality was so impressive and served as a reminder of the boundless possibilities of hair colouring.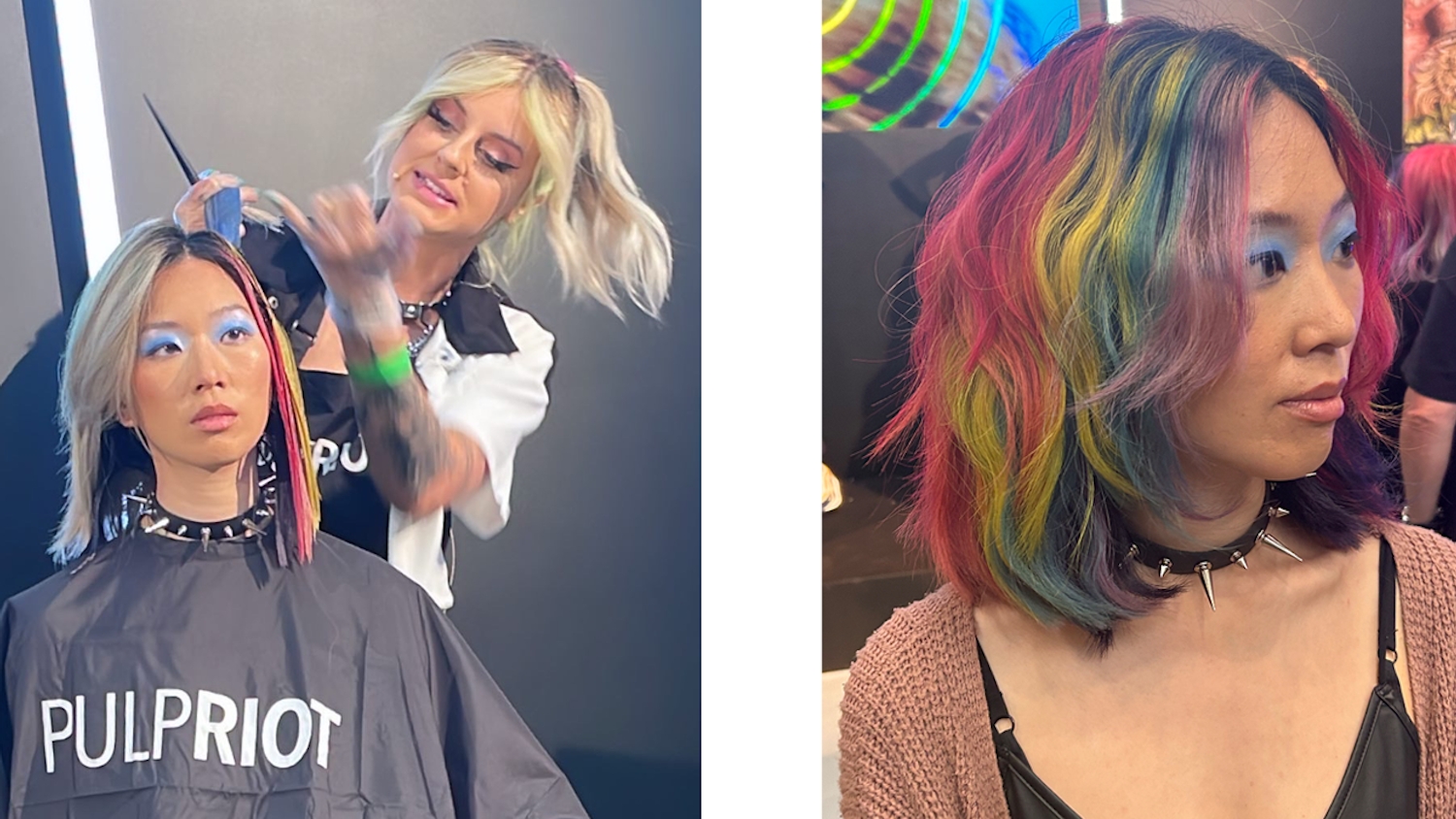 Pastel Pinks to make everybody wink
If there's one thing we've learnt from Colour World its that pink hair is making a triumphant comeback! From delicate pastels to bold fuchsias, there's a shade of pink to suit everyone. Brace yourself, because we're sure you'll soon witness an influx of clients seeking the allure of pink hair. Could it be the influence of the new Barbie film? Who knows, but we're here for it!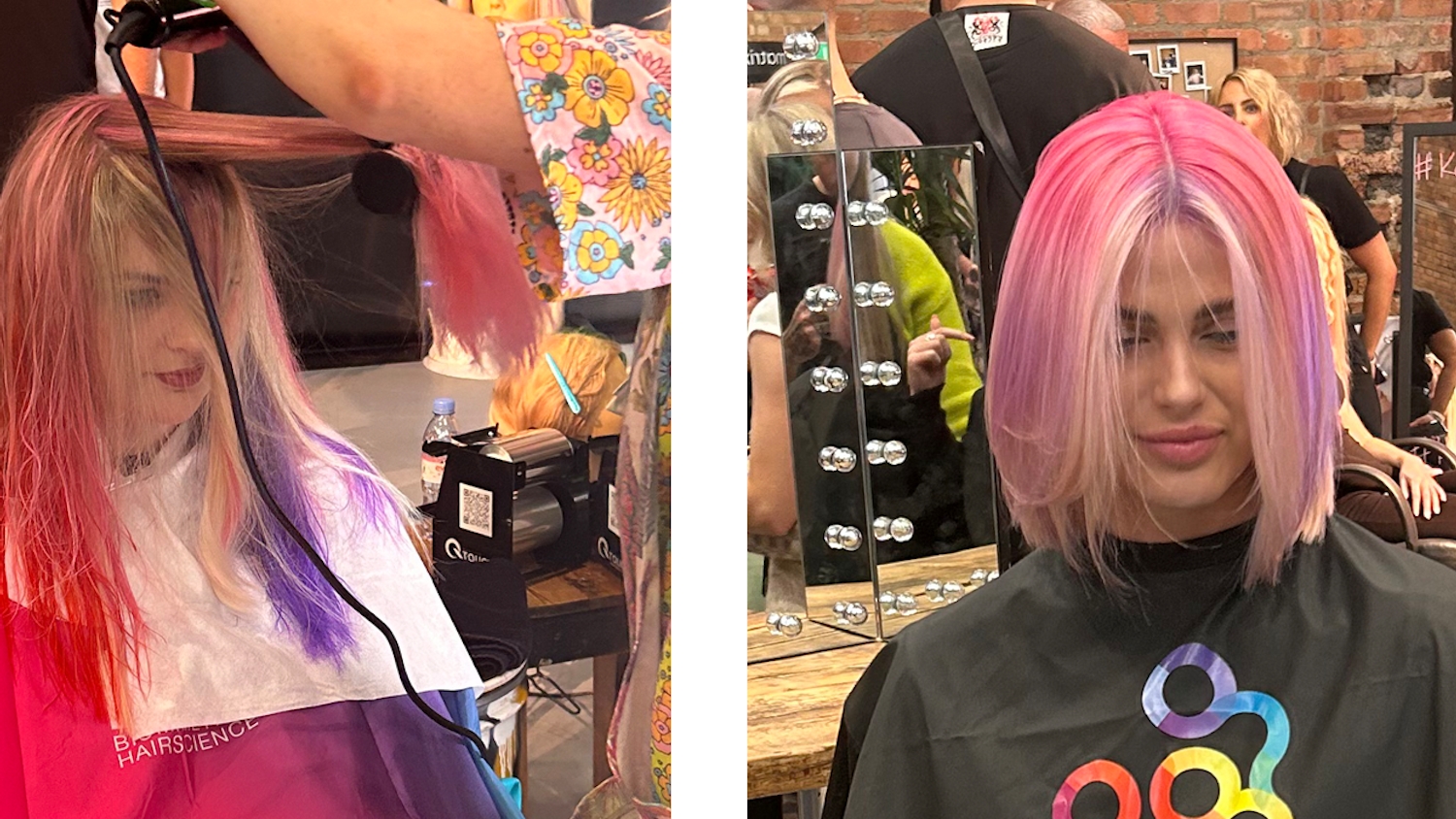 Nikita's New Colour Techniques
When it comes to the world of hair colouring, there's always something new to learn and discover. We managed to catch Nikita Fisher's incredible demo where she introduces an intriguing new method of seamlessly blending vivid colours using an unlikely tool—a kitchen sponge!
We have to say the results were amazing, we watched along as the colours seamlessly blended and melted into each other, igniting a wave of inspiration among fellow colourists.
Another fantastic technique Nikita used was Solage, an innovative hair-colouring tool that helps with the creation of stunning multi-colours and natural sun-lightened hair. Using a clear adhesive meche, Solage is a convenient worksurface for precise and efficient colour application, also very handy to monitor colour progression.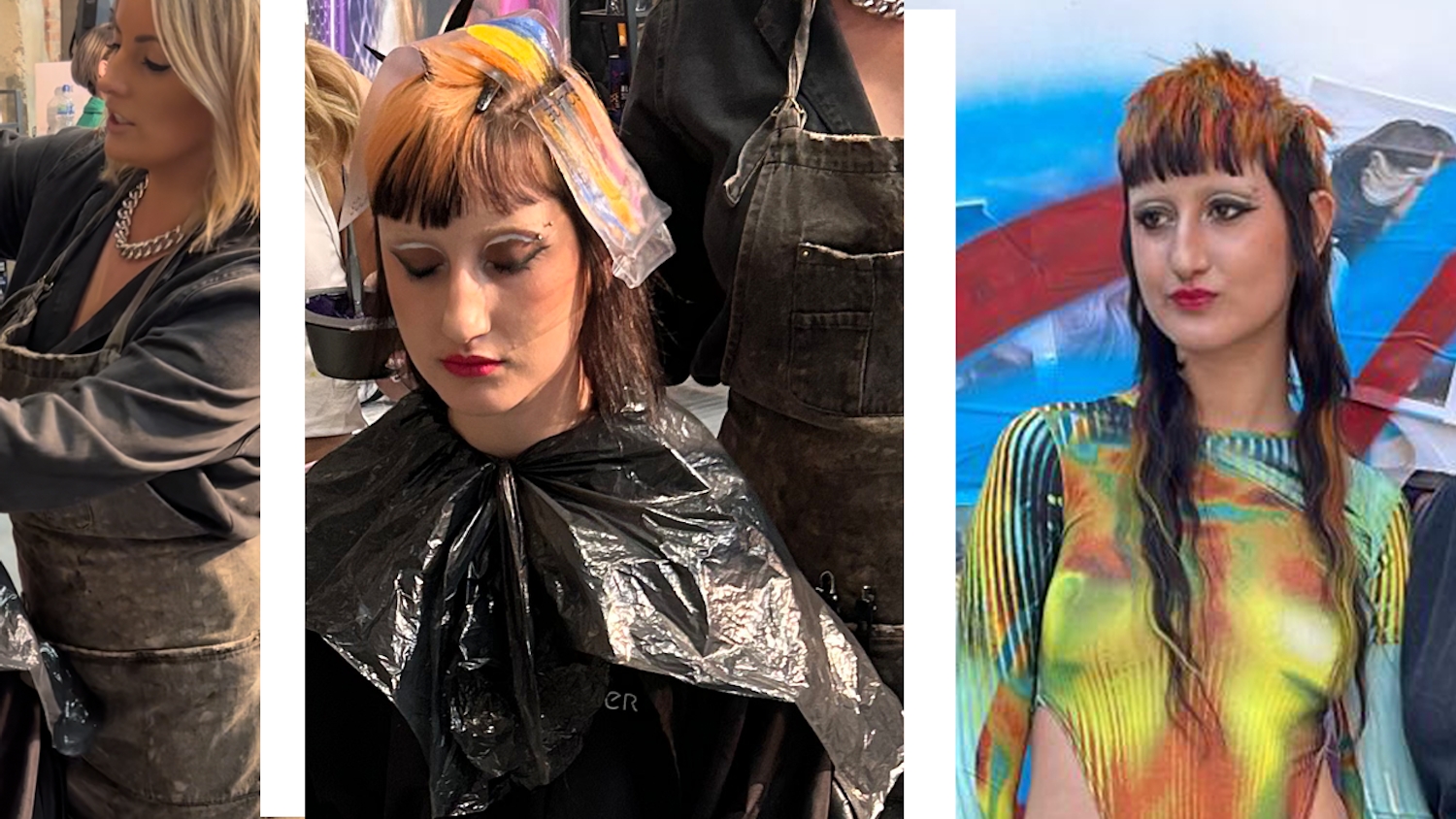 New Innovation with Yuv
Make way for the new kid on the block, Yuv. Yuv probably already heard now (see what we did there) all about this new colour technology which we have to admit is really impressive! We were granted an exclusive sneak peek into the inner workings of this innovative technology as we had the opportunity to create our very own custom colour during our visit to Colour World!
Working with the Yuv app, colourists are able to create personalised colours for their clients, with their bespoke creations kept on file to replicate if needed. They also offer refillable colour cartridges, ensuring hassle-free replenishment of colour, and making it a breeze by delivering refills directly to your salon. Helping you to optimise your salon's sustainability, reducing product waste by paying only for what you use and allowing for precise formula adjustments.
Yuv claim to reduce up to 35% of colour waste which in turn will have a significant impact in reducing the hair industry's environmental footprint. It's obvious that if this technology is as good as it bigs up to be, it can revolutionise the hair colour game!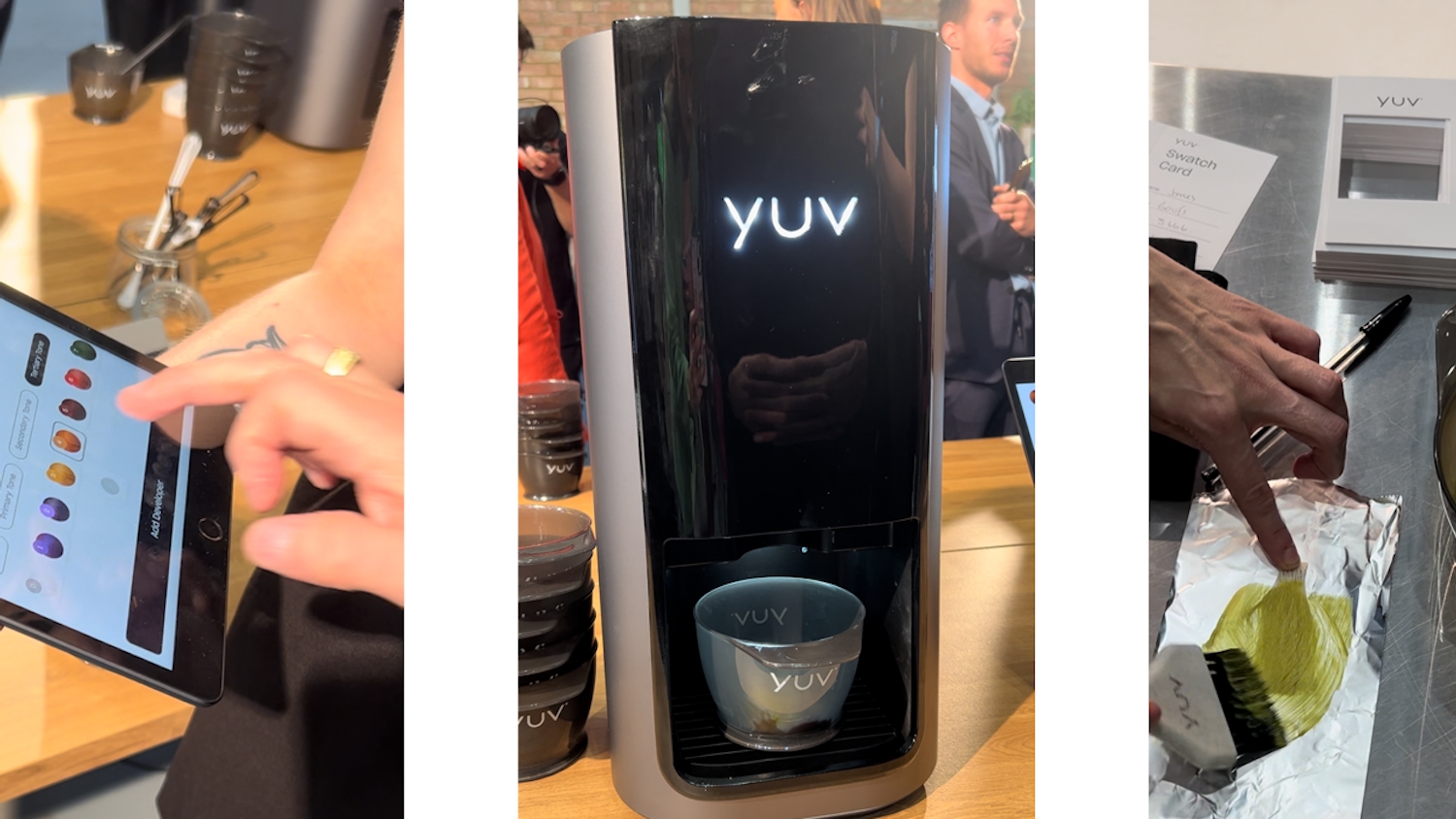 Without a doubt, Colour World proved to be an outstanding success. Not only did we learn some fantastic new techniques to up our hair game, but it was also lovely to be there surrounded by so many smiling faces. The industry has faced significant challenges in recent years, so it was great to see everyone coming back together again and sharing all their tip's and trick's!

Being in a room packed with talented stylists, both seasoned pros and fresh faces, was like stepping into a hairdresser's wonderland! We couldn't help but feel a surge of pride to be part of this vibrant community. It's moments like these that remind us why being a hairdresser is the coolest job ever!