Fab festival hair from Tegan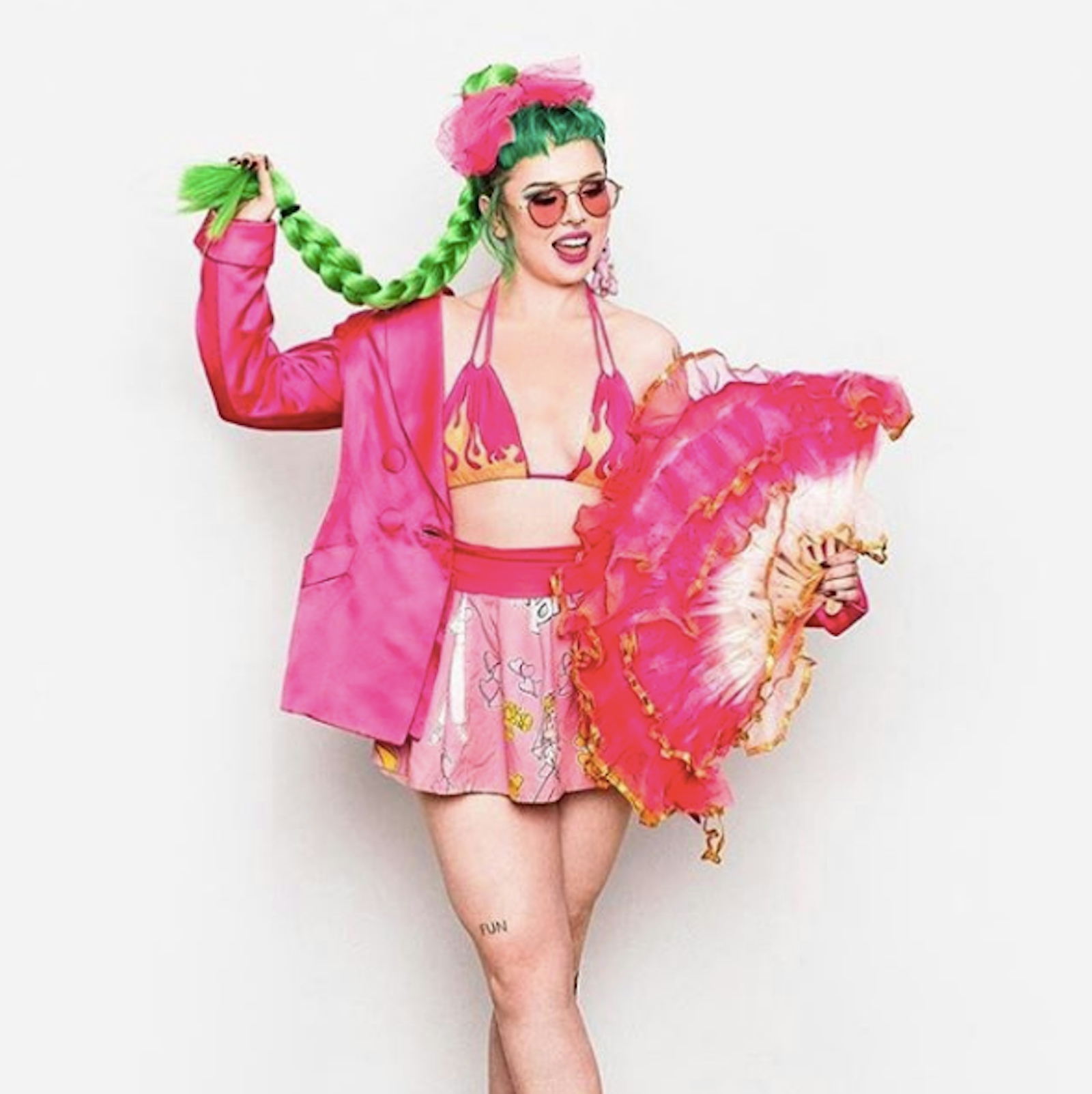 Festival season is in full swing and whether you're a Marilyn Manson or Arctic Monkeys fan, most of us have one thing in common; we all want to keep our hair looking fresh... which after spending 4 days in a field, is a difficult task. I'm going to share some handy tips to help you look your best. Make sure to tag us in all your festival snaps! I'll share with you some of my fave festival styles and also my ultimate festival hair hack.
The most simple and obvious choice for a festival is... BRAIDS! They're neat, stylish, off your face and super easy to style out. Glitter, feathers, studs, ribbon... THE LOT! If you're braiding your hair at home my first tip would be to prep your hair with a good salt spray. Not only will this make the hair tacky and easier to braid, but will dry out the hair and give a grungy beachy curl once braids are taken out. I suggest drenching damp hair in salt spray, root to length to get the tightest grip. Then it's time to get creative! Braids are so easy to dress up and with a huge range of accessories available in hundreds of outlets, there's no excuse to be boring.
One of my favourite ways to jazz them up is with a needle and thread. Pick a colourful thick wool and simply thread through the braid. This can also be done with ribbon for a more dramatic effect.
Who remembers the zig-zag parting from the 90's? Well, I think it's about time to bring it back. Or you'll need is a pintail comb, some gel to make sure it sticks and some glitter. Ultimate festival hair goals in minutes!
These braid ideas will get you through the first few days of a festival but after your second late night and ever-present hangover, it might be nice to let down your hair. This is where the salt spray comes in handy. That and a bottle of your favourite dry shampoo will leave you with the perfect, beachy curls. Dress them up with a flower crown or messy half pony.
So day 4 is definitely the hardest to style out. By this point you probably can't even remember your name or where your tent is but remember, fashion comes first! So get your butt onto ASOS and order yourself a cute head scarf. These will hide ANY bad hair day and it's what I use daily to hide my bed head.
Stay safe, wear sun cream and remember to drink responsibly...I always do.