French Girl Style - C'est Chic!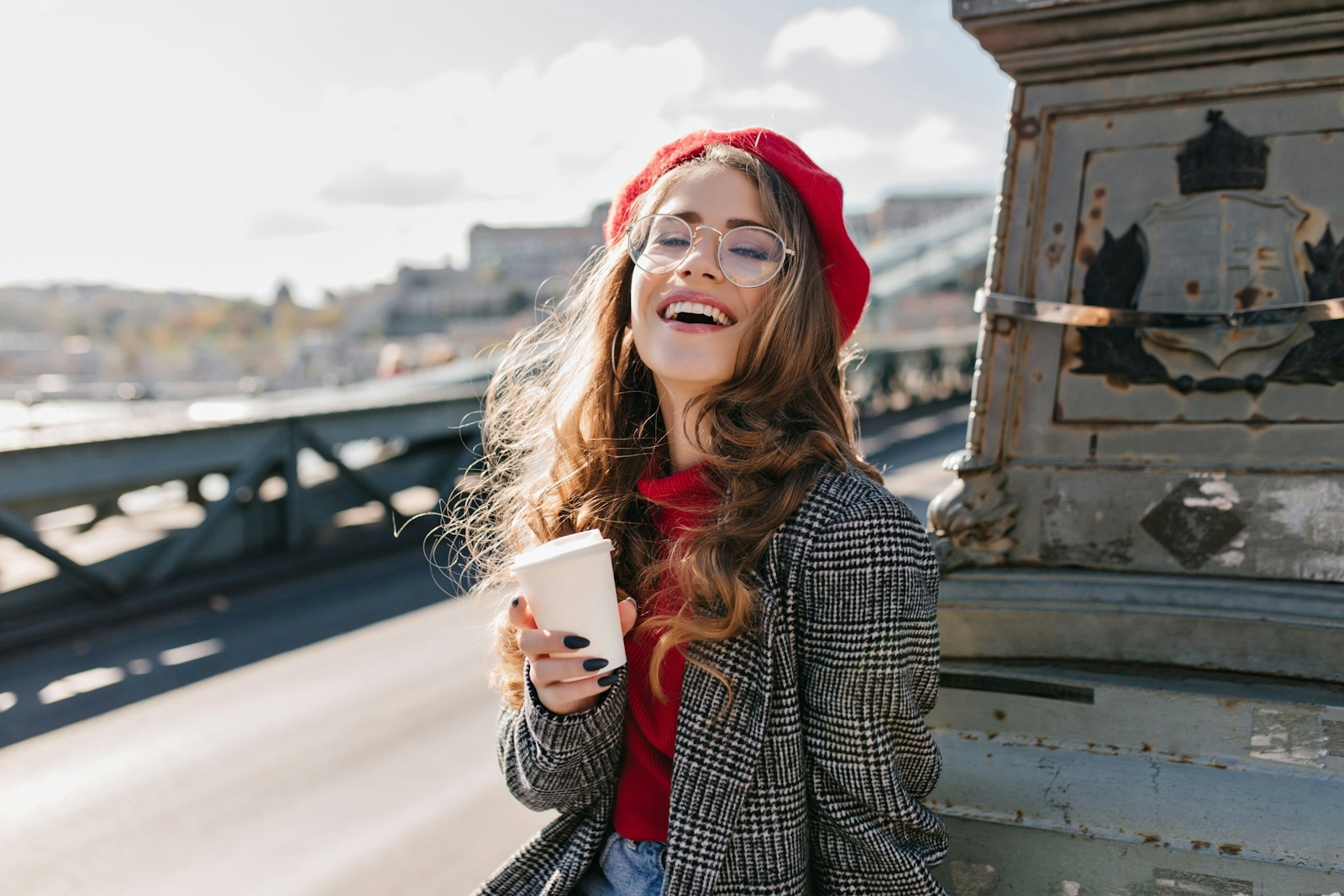 Look at the catwalks, social media and fashion pages and it's totally undeniable – French Girl Chic is all the rage. And what's not to love?
Effortless style
That's what this trend wants us to think, at least! It's a look that's sexy, uncontrived, and (happily!) pretty low-maintenance. Along with the simple-but-polished make-up, nails and clothes that also shout (or murmur?) French Girl Chic, gently tousled, undone or simple hair is definitely making its mark.
So how can you get in on the trend?
Subtle colour
This is a style that's all about staying subtle, but that doesn't mean colour is out!
"Babylights and balayage will never get old", says Becky Sutherland, "and teamed with INNOluxe it gives you a chance to create that perfect effortless hair".
Carefully-placed, soft, natural tones which don't stray too far from your base colour will create depth and interest that goes almost un-noticed – and that's the point. We're thinking natural beauty here, not show-stopping vivids. And adding INNOluxe to your colour or lightening will make sure you keep the hair healthy while you work.
Minimal styling
Think "I woke up like this" and you won't go too far wrong. The trick here is not to try too hard!
Wear it loose, embracing your hair's natural texture, from loose waves to tight curls.
If you prefer to put your hair up, don't over-complicate it. A sleek, low bun or topknot, a low pony or a messy bun are all great options. And remember, flyaway hairs and wispy loose tendrils are all good here.
For accessories, stick with elegant simplicity. We're talking classic clips, unfussy ribbons or scarves that add a bit of interest and texture.
Glossy health
"2020 is about low maintenance, healthy hair with excellent shine", says Georgia Bell, and we agree.
French Girl Chic embraces minimal, down-to-earth, unfussy style, but the key to pulling this off without looking like you actually DID just get out of bed, is to keep it polished. And when it comes to your hair, "polished" means taking condition and hair health to the max.
Treat your locks to a nourishing boost by asking your salon to include INNOluxe in your colour or treatment. Or even better, go for an intense INNOluxe Stand-Alone treatment for ultimate health, gloss and shine.
And of course, don't forget to take some Elixir home with you and make all that goodness (and gloss) last!
Soft, textured shape
It's not just about colour and styling, though. Get the basics right by investing in a cut that does the hard work for you. Ideally, you want what Georgia Bell calls an "eye-catching face frame", but what does that really mean?
Well, it's different for everyone. Start with the overall outline – do you want long hair, a shorter bob, a lob somewhere in between? Then get to the detail of how to make that into a soft, textured shape that works with your individual features.
You might want to think about soft layers, especially around your face, or perhaps a feathered, choppy fringe?
And don't forget the impact you can make by changing your parting. A centre parting or side sweep both work well for classic French Girl Chic, so you have options to play with!
French girl chic – in a nutshell
Subtle colour, simple styling, soft shape and healthy shine – the four secrets to nailing this latest trend. Jake Gallagher sums it all up for us, saying "really it's ALL about healthy hair and effortless style… perfect for someone who wants low-maintenance easy to maintain hair".
So there you have it - permission from our sponsored stylists to go low-maintenance this spring. Enjoy it while you can!