Festival season is upon us so what better time to have some fun with your hair; if you can't do it for a weekend at Glastonbury, when can you do it?
Whether you're looking for a drastic change or something that can be back to normal by the time you walk into the office on Monday, be sure to use INNOluxe to create the most healthy base for your look. Every style and colour looks best on strong, shiny hair!
We've gathered some of our favourite festival inspiration from INNOluxe salons, so no need to look any further…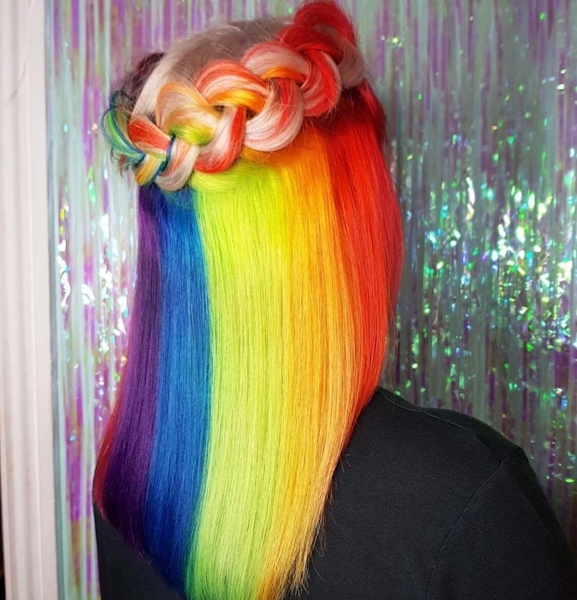 Hidden Rainbow Braid
We all know and love the hidden rainbow. Not just for festival season, but all year long.
It's perfect for anyone who wants to add some vibrancy and colour to their hair but works in a corporate environment so needs to look glossy and natural Monday to Friday. When the hair is down the rainbow is barely visible, but when this gorgeous chunky braid is added to create a detailed half up, half down effect, the rainbow is on show and brighter than ever!
Thanks to Curl Up and Dye for this slice of rainbow inspiration.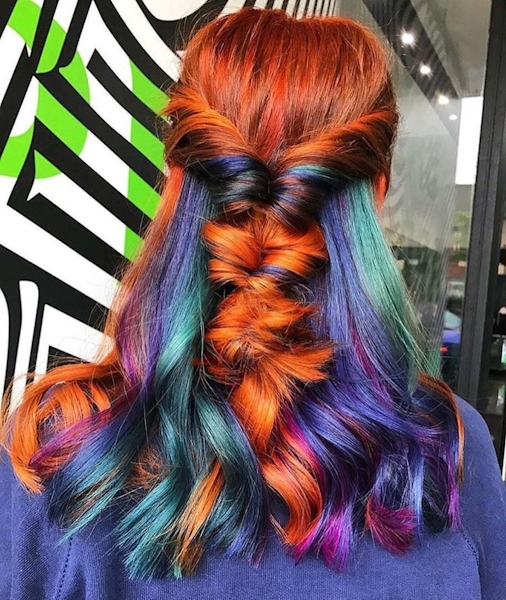 The Hot, Cold Game
An evolution of the hidden rainbow, the hot/cold game. Just like this look by Bad Apple, the same rules apply from the hidden rainbow, but you place warm and cool tones right next to one another. The warm-toned copper hides the cool tonal lower layer until styled beautifully to reveal the full range of colour happening throughout the locks.
Princess Peach
If you're lucky enough to be blonde already and want a little bit of drama but nothing permanent, add a drop of semi-permanent peach or pink just for the weekend. Peach tones are easy to use when washing in and washing out. We love this gorgeous tone by Steph The Hair Artist - she'll be back to a creamy blonde come Monday!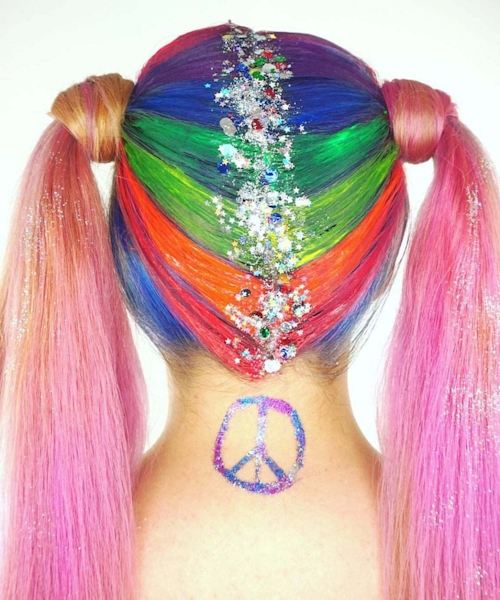 Glitter Roots
Not had time to get a colour touch up before the festival weekend?
No bother. Using hair gel and a pot of glitter, no one will ever know. Cover those roots with chunky sparkles leaving yourself festival ready. We love this version by Charlotte McKenna Hair.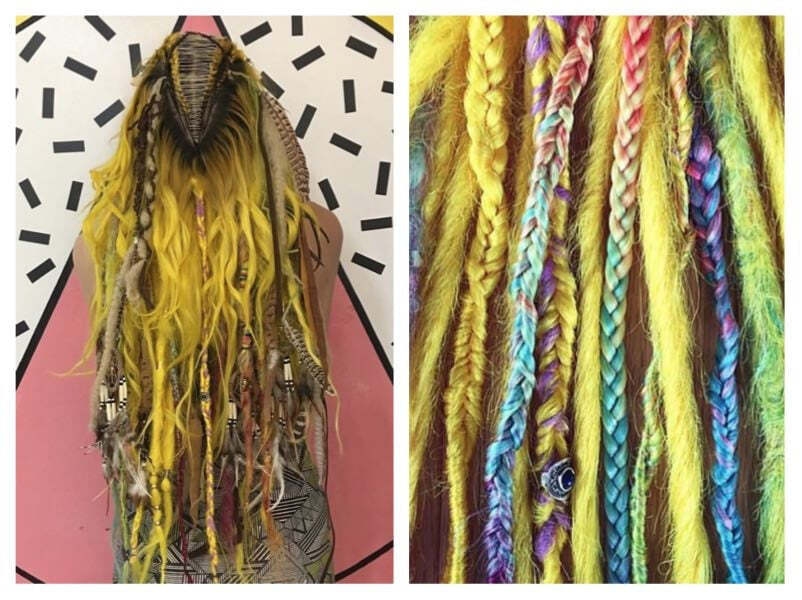 Just Keep Adding
When in doubt, add more! From dreads to braids, to trinkets, to feathers; Sophia Hilton's festival look has it ALL. By adding individual pieces to her hair at Not Another Salon, she's bringing a whole other meaning to 'being extra'. Topped off with some stunning thread art to keep shorter layers off her face, this look is really festival appropriate!
Share your festival looks with us all Summer long by tagging @innoluxeuk.