Hair trends for 2022 – kick off the year in style!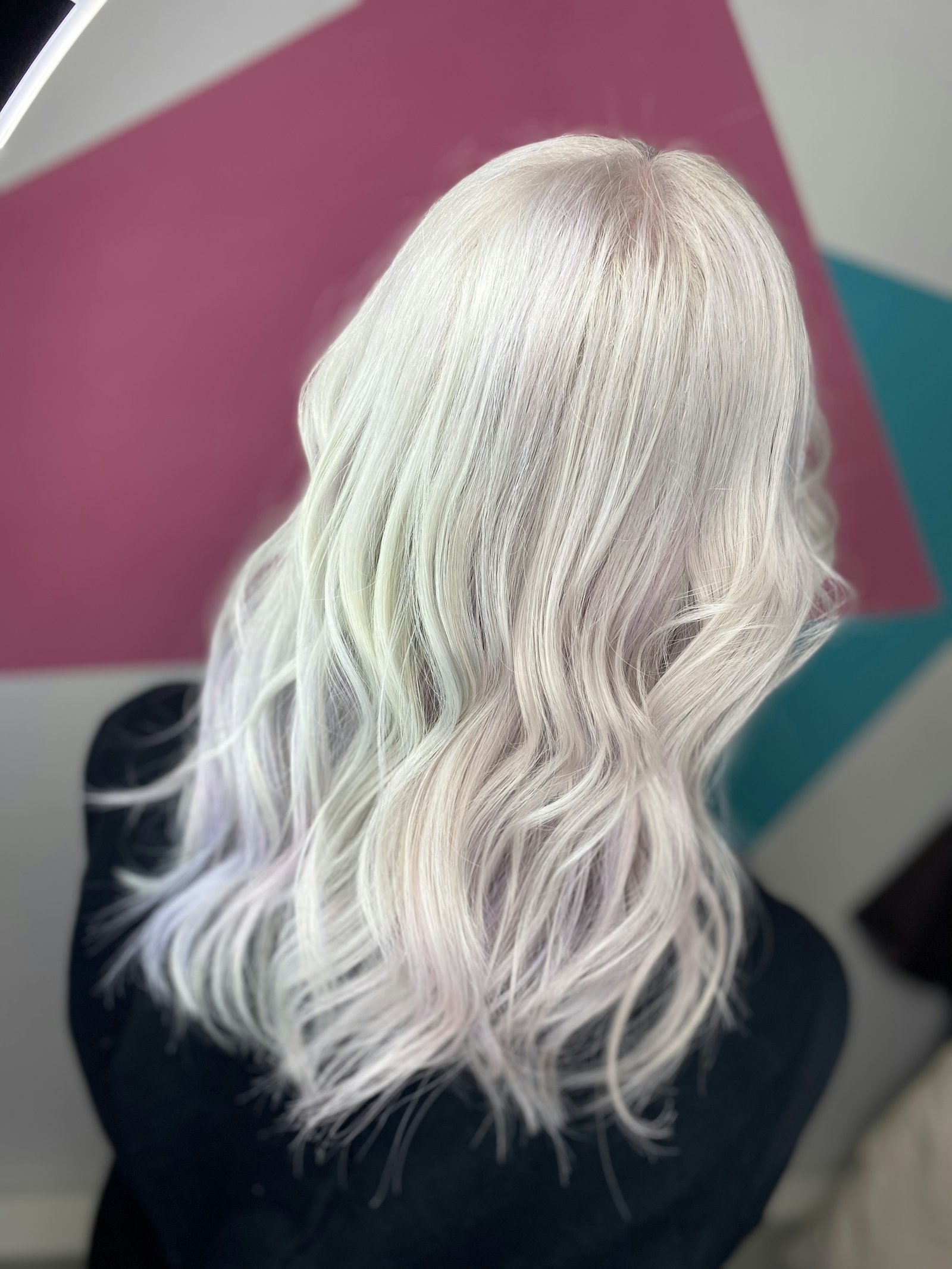 New year, new hair? Whether you're wanting to throw off the old and start the year with a bold new look, or are just after an update to keep your much-loved style totally on-trend, we've got you covered.
We asked our INNOluxe SuperStars for their pick of the trends when it comes to hair cuts and colour, and they didn't disappoint.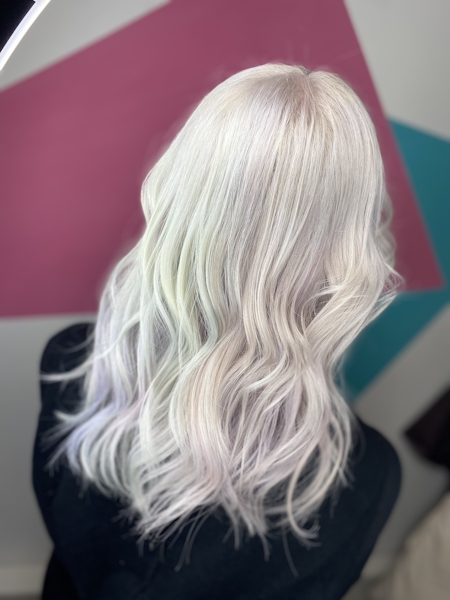 Holographic hair
Kayleigh Dixon's first pick is holographic hair, and we're in love. The way this colour shifts and changes with the light is just stunning, adding a depth and interest that will keep you guessing about which hue you'll spot next.
"This is a panel of colours melted together in different ways, sandwiched between something simple to give a subtle pop. It's super wearable."

Kayleigh Dixon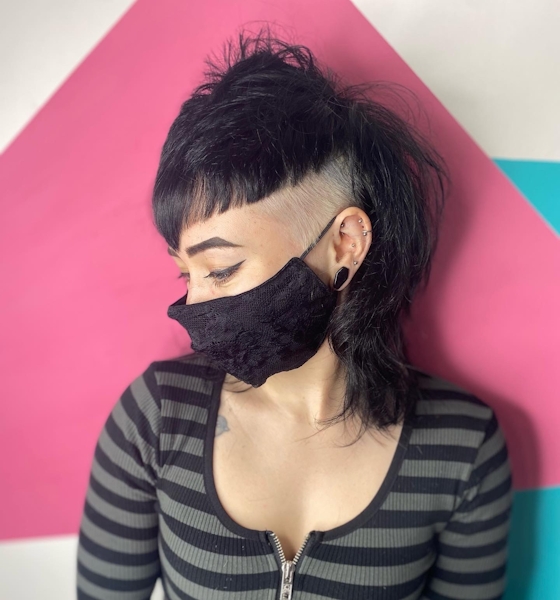 Disconnected cuts
"Gone are the days of complex colours with simple haircuts – more is more" says Kayleigh. "Think panelling to emphasise the disconnection in some haircuts".
"This is going to be the year of the hair cut… where colours are designed to fit the cut, rather than the cut fitting the colour."

Kayleigh Dixon
We think she's onto something.
Don't get us wrong, we love colour, but we also love healthy, strong hair that carries off whatever cut you have your heart set on. We're loving that cuts are in the spotlight.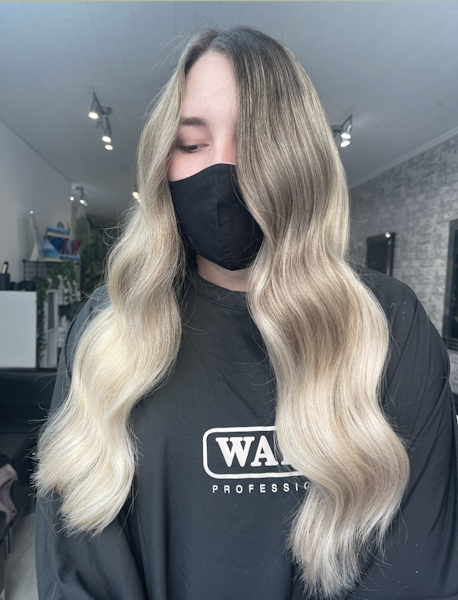 Glam waves
"My clients are loving brushed out glam waves" says Chloe Passmore. This classic, sleek look has become a firm favourite following the days of lockdown hair and DIY home cuts, and we can 100% see why.

"To get the look, curls are all directed in the same way rather than alternated, and they're then brushed out to look sleek and smooth."

Chloe Passmore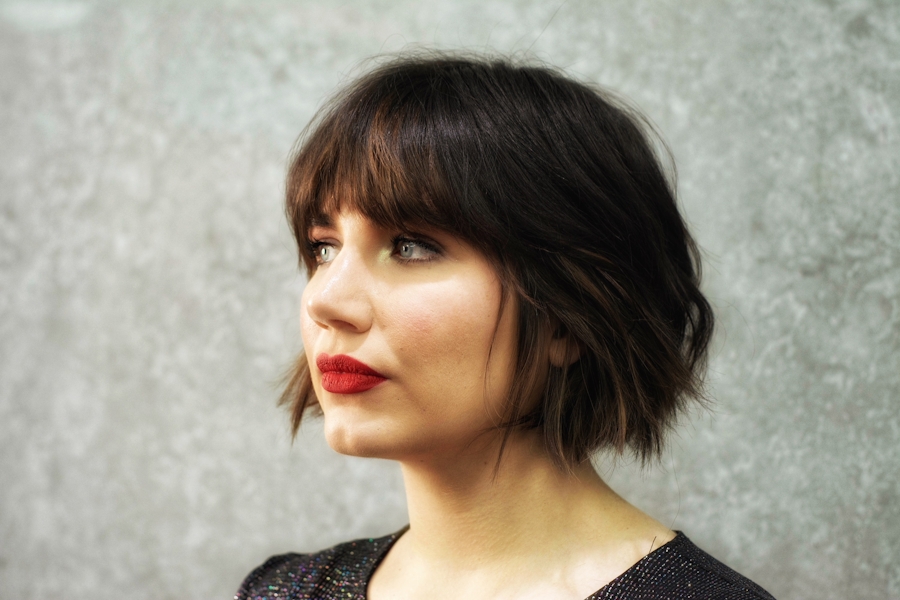 The Frenchie
"It's been interesting to see the styles our clients are leaning towards in 2022" says Georgia Bell, "and many of them want movement, texture and softness".
Georgia's first pick of the year's trends, the Frenchie, captures exactly those qualities.

"Think strong bob shapes with soft texture teamed up with classical colour, rich colour gloss and gorgeous shine lines."

Georgia Bell
And if you want to go bolder with colour, brighter choices look fab with the French cut too!

Colour by Georgia bell | Cut by Michael Crump | Photo by Rachael Flarity.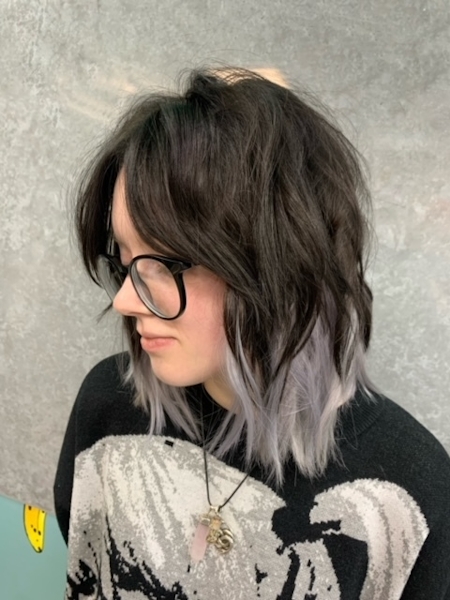 The shag or wolf cut
It was a staple of 2021, and it's not going anywhere! Yes, the shag cut (or the wolf cut, if you prefer) is still going strong. Like the Frenchie, this is another look that makes the most of that texture and movement that clients are loving so much at the moment.
"The shag or wolf cut remains a huge request in at Society and it's definitely here to stay. This cut really does has a softness to it and it works brilliantly with an added curl."

Georgia Bell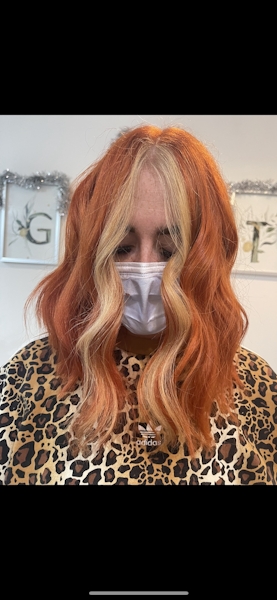 Colour blocking
"It's cool to be a bit daring with your placement" says Georgia, "and colour blocking works really well with this."
This trends been building for a while, but it's growing more momentum than ever in 2022! And it's brilliantly versatile, so you can make it your own.
"Be as bright and bold as you like, or stick with more natural shades – colour blocking works with both."

Georgia Bell
Chloe's also a big fan of colour blocking, and her favourite look right now is copper with a bold money piece.

"The block of brightness framing your face makes such a big statement, and the darker colour behind it makes the front section appear brighter and more fierce."

Chloe Passmore
Healthy, shiny, soft hair
Whichever hair trend you choose for 2022, the key to making it really work is to make sure your hair is super healthy, shiny, soft and strong.
And the secret to ALL that, is INNOluxe V3.
Ask for INNOluxe V3 in-salon with your colour, or book in for a Stand-Alone treatment along with your cut if you're keeping your colour natural. And top up the magic every day at home with the brilliance of Elixir V3, our game-changing leave-in treatment.