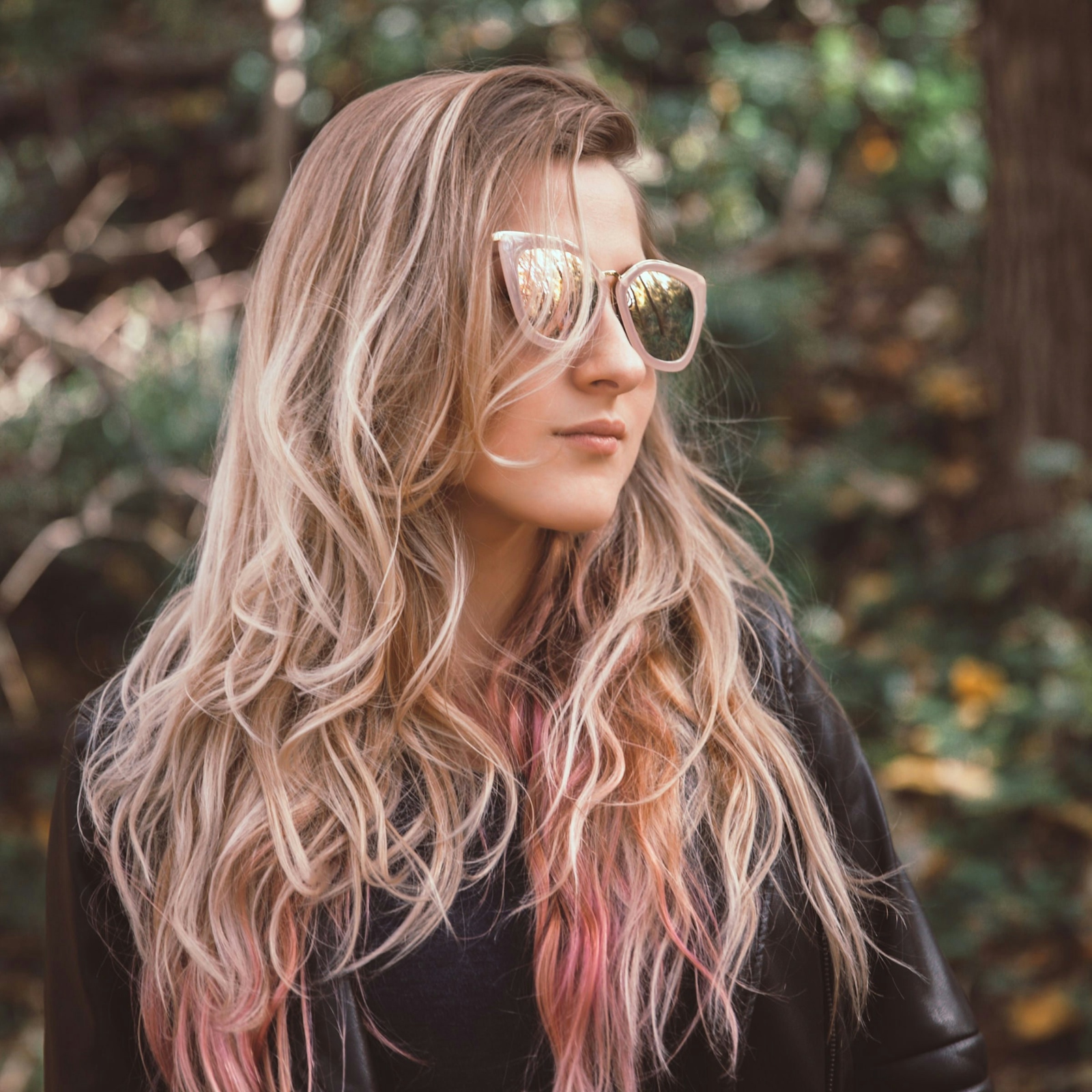 It's official. Autumn is here and the nights are getting darker. Strictly's back on telly, cosy knits and comfy boots are back in the shops, and the supermarkets are stacking the aisles with all things festive.
Just like everything else, hair trends shift and change with the seasons, and autumn is no different. Some of our sponsored stylists are here today to help us get to grips with the seasonal changes to those much-loved blonde shades.
"I'm seeing a huge shift in blonde tones", says Georgia Bell, confirming what we're seeing on Instagram, in salons and up and down high streets everywhere. "Towards the end of the year, clients are naturally drawn to a warmer pallet."
Warm honey and strawberry blonde shades are really making their mark at the moment. Totally on-trend, they bring a bit of much-needed warmth to these colder days and make those sun-kissed summer locks last a little bit longer.
Casey Coleman agrees. "Long gone are the days where white and silver blondes were the seasonal trend", he says. "We're seeing warmer, golden, and even strawberry blondes take centre stage instead."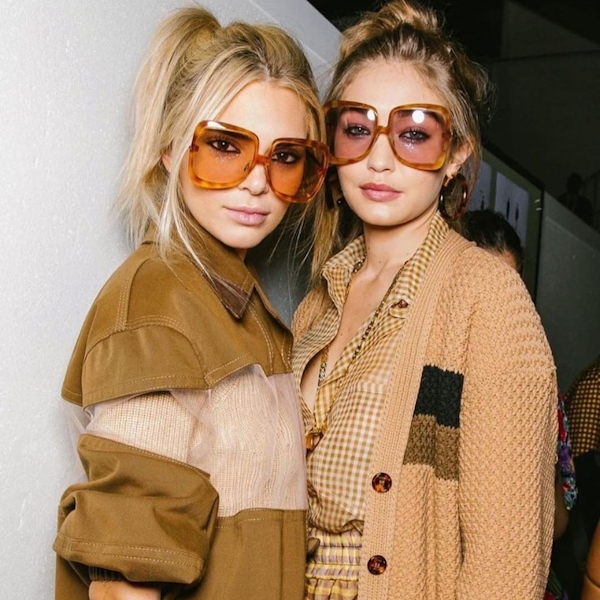 Something for everyone
Whatever your skin tone, we're pretty sure you'll find a warm blonde to suit you. From classic honey blonde to the gold and copper tones that turn this look into a vision of strawberry blonde gorgeousness, there are loads of shades to play with. And warmer tones add a depth and dimension to your look that you just can't get with ice-cool platinum.
"Icy colours are being replaced by amazing honey blondes", says Becky Sutherland. "This colour has so many different dimensional shades, so it can suit everyone. This is going to be a trend to beat all trends!"
Celebrities have gone crazy for warm honey shade
Never one to be less than totally on-trend, Dua Lipa debuted her short strawberry blonde lob back in September as she took to the streets of NYC with boyfriend Anwar Hadid (who was also showing off his own new look).
Dua Lipa's not the only one getting in on the trend, though. Kendall Jenner and Gigi Hadid showed off their (short-lived, in Kendall's case) honey blonde hair on the catwalk for Fendi in Milan. And Millie Bobby Brown is playing with warmer shades, too, clearly loving having longer hair again after shaving her head for her role as Eleven in Stranger Things.
Hair health is at the heart of this look
We'll let Casey explain. "Celebrities like Dua Lipa have embraced the warm blonde trend, and I can guarantee that it would still be created using a bond rebuilder like INNOluxe. Instead of over-processing hair until it's within an inch of its life, with encouragement from products like INNOluxe, we can embrace warmer hues – and I'm here for it!"
Using INNOluxe with colour (and topping up with Elixir V2 at home!) protects and rebuilds your hair, making sure you end up with the uber-healthy look and shine that suits these shades so perfectly. And it won't just look good. It'll feel amazing, too.
Low maintenance
Another plus that our sponsored stylists agree on is how easy this look is to maintain. These shades are a little darker and need less bleach and colour-correction than their paler, ashy blonde cousins. And even better, they're more forgiving of your roots when they start to show!
Georgia reckons its popularity is great news for salons. "Honey and strawberry blondes make for a much lower maintenance service as well as having the added bonus of being seasonal!"
Ready to jump in on the honey blonde trend?
We'll leave you with these wise words from Casey, who says "it makes our job much easier to create warm blondes, so take advantage while the trend takes over!"