#PermLife - Bringing Back the Perm with INNOluxe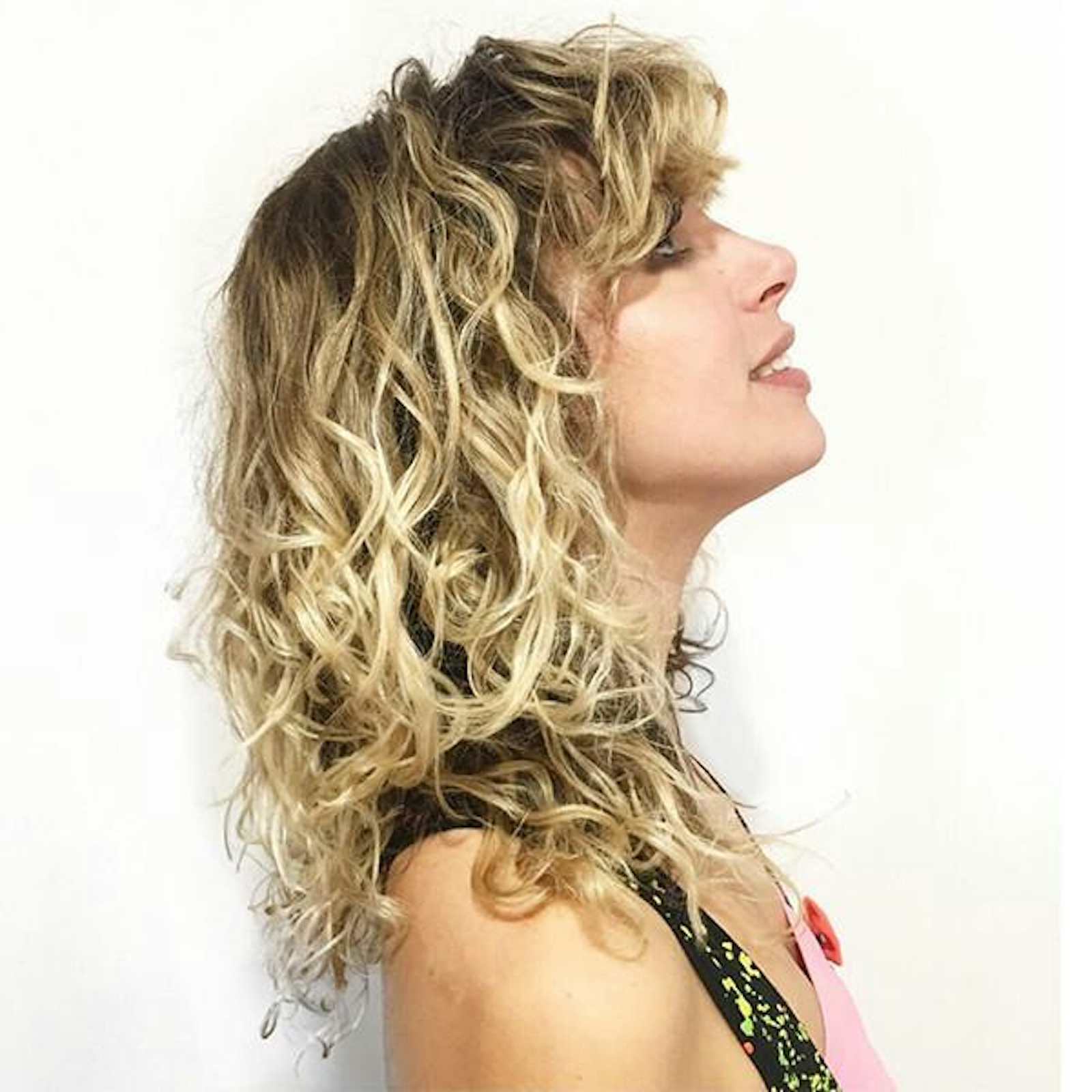 Perming and curling bleached, coloured and chemically treated hair has always been a challenge, as the chemical change leaves the hair unable to hold curls or deal with the almost inevitable excessive damage… until now! Thanks to Innoluxe's innovative, ground-breaking repair technology, coloured & even bleached hair can now be permed to create softer, more natural curls.
Sounds too good to be true? Think again!
"Bring back perming, and let's have a perm revolution!" ~ Sarah Spiers
Professional hair colour & perm technologist, Sarah Spiers recently put INNOluxe to the test during a perm treatment on model Danni at the ground-breaking Not Another Salon in London. And the results are absolutely amazing!
Sarah's career in the hair industry began during the 1980s, and she has worked in London's top salons including Toni and Guy, Trevor Sorbie, Richard Ward, Paul Edmonds, Annie Humphries, Errol Douglas and Brooks and Brooks.
With a wealth of experience working with the industry's leading salons and stylists, Sarah certainly knows a thing or two about perm technology, and works tirelessly to educate stylists on new technological advancements.
"I aim to help them with education on the technical side of hairdressing, and encourage them to have a greater understanding of techniques and products that are introduced or re-imagined," she explained. "I have always had a passion for teaching and I am a firm believer that education in 2016 is for young and old."
When Sarah heard about INNOluxe and its potential to assist with perming coloured and even damaged hair, she had to put the wonder product to the test. "I was amazed at how crisp the curl appeared - even on the bleached ends once dried," she said. "I would definitely recommend using INNOluxe on all damaged hair when clients want a perm."
Making waves in colour technology
Getting into the nitty-gritty of perming and colour technology, INNOluxe founder Jez Barnett explained why, up until this point and the advent of INNOluxe, coloured hair has been so difficult to perm. "Hair needs a consistently healthy structure because up to 30% of the sulphur bridges in the hair are broken before being re-aligned and re-set during the perming process," Jez explained. "Coloured hair isn't usually in good enough condition to allow for this – especially with looser curls. The more coloured or bleached the hair, the less suitable it is to be permed because it lacks structural integrity."
INNOluxe ReBond rebuilds the hair's structure with the innovative Advanced AminoBond Technology. This advanced blend of exceptionally low weight proteins work to strengthen and reinforce the inner structure of the hair, while leaving it feeling both soft and strong. By using INNOluxe on coloured or damaged hair before perming, it results in an incredible curl energy and gives gorgeous, soft results.
Sensational curls
Alex Hansell of Benedict in Luton also took INNOluxe for a test drive, and has used our wonder product alongside three perm treatments during the last month.
With the ability to strengthen, repair and create softer, looser waves, Alex has also been astonished by the results. "One of my clients has short, fine, highlighted hair and has regular perms for volume," he said. "Last year she received cancer treatment which resulted in the hair thinning and becoming quite weak. Last time she was in, we used INNOluxe on her perm and it has to be the best perm she's ever had! The hair felt fuller than usual and stronger than ever."
Ready to join the #PermLife revolution?
Thanks to the amazing hair repair prowess of INNOluxe, we believe that the perm will be making a comeback this year. Do you? Join the INNOluxe revolution today and get your #PermLife on!