Pretty Cool Pastel Hair - Colours We Think You'll Love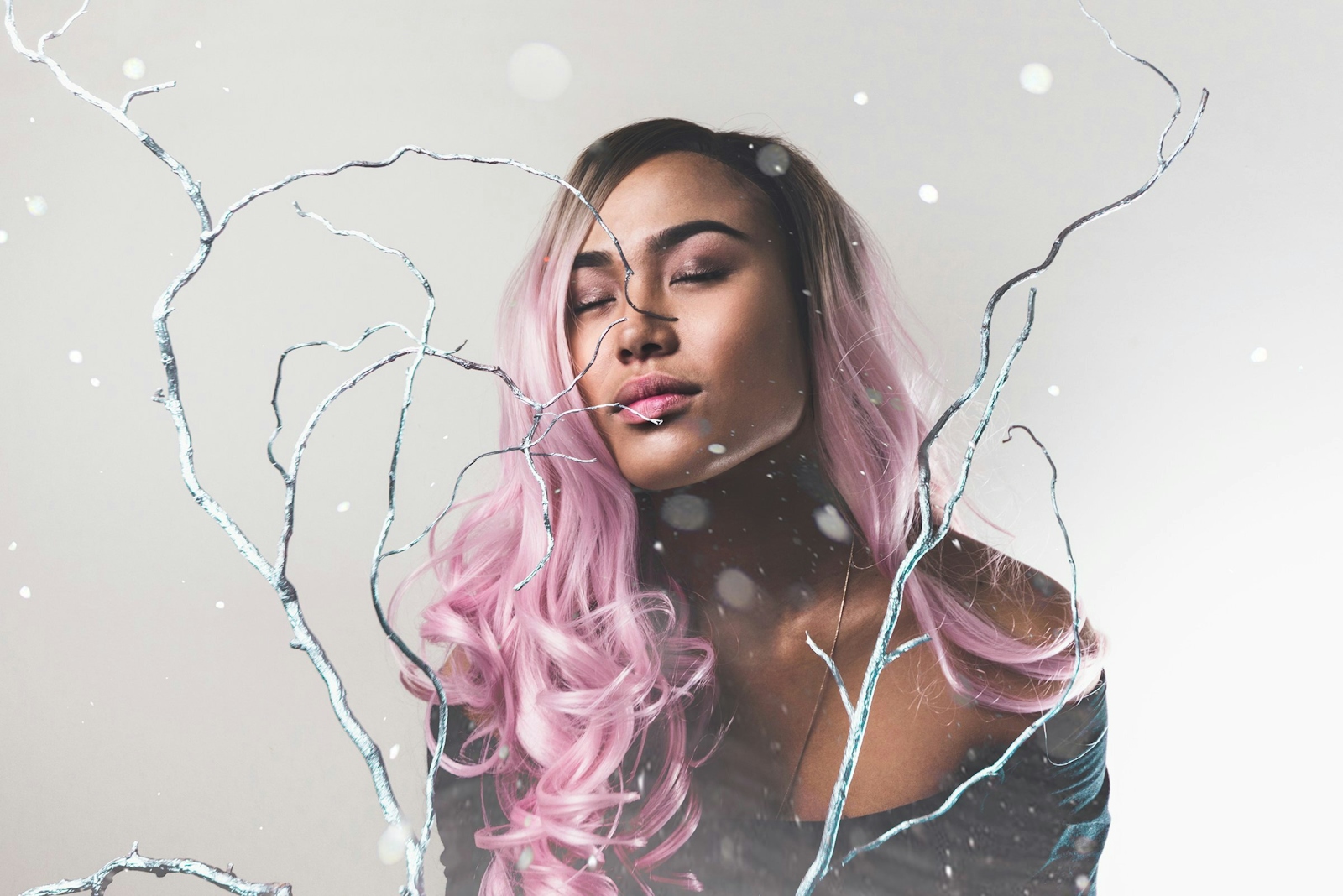 As the days get longer and we move out of the darker months, there's nothing quite like a dose of pretty, soft pastel shades to bring a small dose of ethereal spring style.
Pastel shades are endless, from mint to bubblegum pink, via shades of peach and yellow. This season's top pastel trend, though, is turning the temperature down on these. That's right, we're talking cool pastel hues.
Think icy blue, lilac, lavender and purple. Think silver and hints of iridescence. It's a more grown-up take on a pastel trend that's been dominated by mermaid and unicorn hair in recent years.
"Cool pastels will never get old. Think ice queen and Parma Violet sweets, and mix them together for that perfect blonde with a hint of a surprise."
Becky Sutherland, Lush Hair
Cool pastels also a great way of working with this year's Pantone colour of the year, as Casey Coleman explains. "Taking this colour and creating variations, complemented by lilacs and silvers are a sure way to inject a bit of life into any standard blondes", he says. "Using INNOluxe V2 helps me to get the lift I need without compromising the hair's structure or shine."
And that leads us on nicely to…
Achieving the lift you need for pastel hair colours
They may be easy to wear, but you need to lighten the hair first, and that's where bleach comes in. And bleach (if you don't use a colour additive like INNOluxe to protect the hair) can cause damage. Sophia Hilton, our brand ambassador, rarely sees a client at Not Another Salon who doesn't pair bleach with INNOluxe.
"If I'm honest, I really freak out if someone wants to go lighter without INNOluxe, which is super rare", she explains. "I just don't want to bleach hair if I know it's going to cause damage. INNOluxe is my safety blanket."
Sophia goes on to share more about the difference our products make to her and her salon:
"I honestly feel that in generations to come I will be talking to young hairdressers, telling them that I lived in a time before colour additives. They won't believe me when I tell them the damage we used to cause before this life-changing product came out. The fact I have a product that can rebuild the hair to this extent means I have so many more possibilities and I don't have to damage hair anymore".
Once you've got the lift you need, pastels are a great way to experiment with colour
Session stylist Jake Gallagher explains that these tones "work great on super-light hair and fade away really easily, meaning you don't have to be committed to one colour".
"I feel like the cool pastel trend is going to be here to stay" he adds, before a final word of warning, saying "Be careful with certain blue tones – they can go green!"
And there are lots of ways to wear your pastel hair. Pick one shade, or go multi-tone. From peek-a-boo highlights to balayage or ombré, you decide how striking (or office-safe!) you want the look to be.
Placed with skill, cool pastel hues are a great way to add dimension to your style. "Try adding tones that don't stray too far from blondes", suggests Georgia Bell. "That way, you can create texture, dimension and softness."
Keep your pastel hair tones cool with our Platinum range
Originally developed for cool blondes but equally fantastic for cool pastels, INNOluxe's Platinum range is made up of our unique colour-correcting Platinum Shampoo, Platinum Conditioner and Platinum Mask.
Together, they provide a deeply luxurious solution to keeping away those yellow pigments that can creep back into lighter hair and play havoc with the cool colour you want to keep. And (of course) they keep your hair nourished and healthy at the same time.
We think they're pretty amazing, but then we would, wouldn't we? So instead, we'll leave the last word to Sophia:
"The world is always looking for the magic wand for unwanted yellow tones, well we found it and it's a lifesaver! IT'S JUST BLOODY GOOD"