Trend Alert: Dip Dyed Hair Takes On Autumn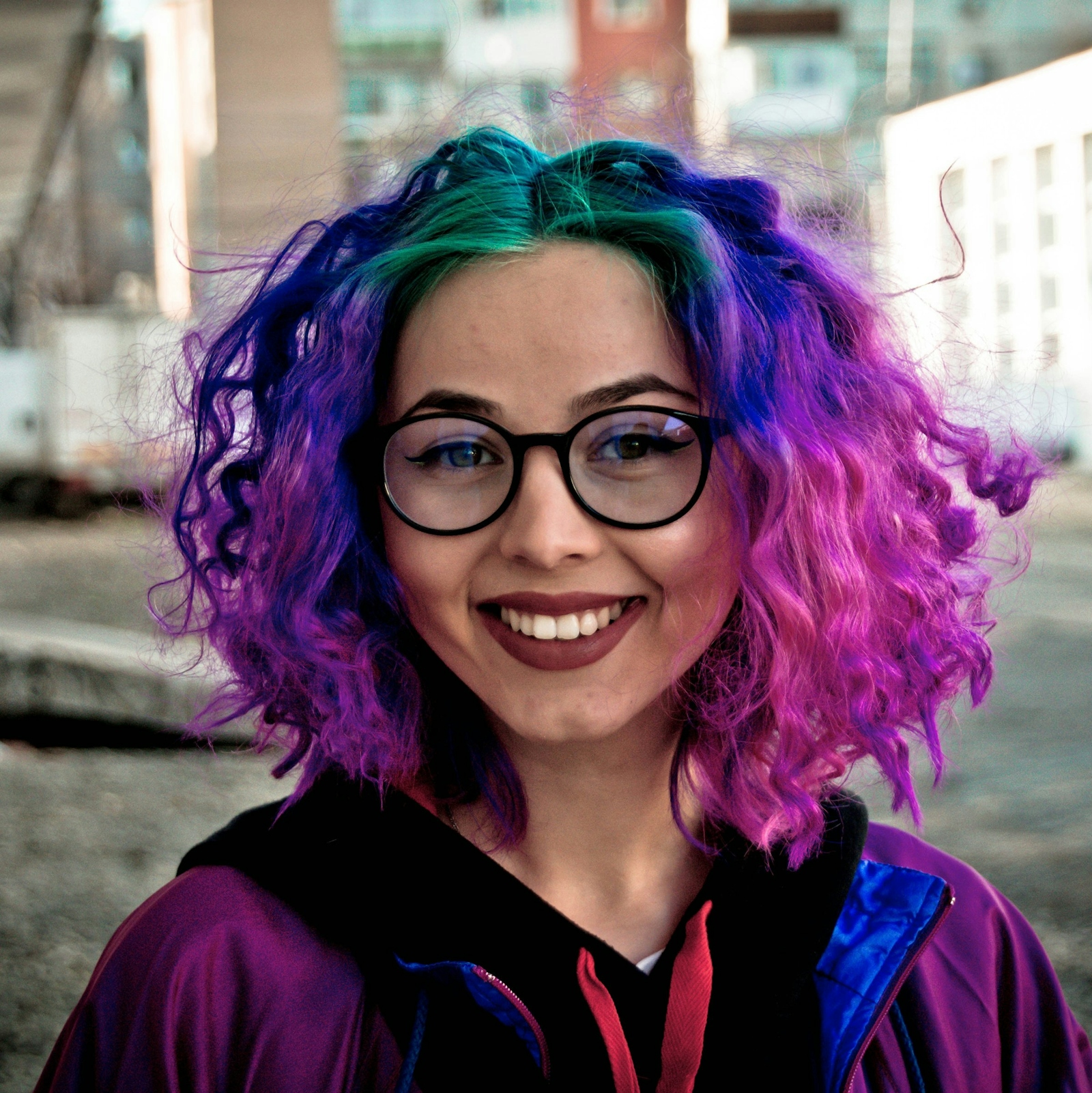 We're not going to pretend that dip-dyed hair is something new.
It isn't! But we're loving the trend for going bold with those tips rather than sticking to more traditional, natural colours.
The rich tip trend is all about adding a flash of colour to your look and experimenting in a way that's a bit less full-on than a whole head of bold colour.
And autumn is the perfect time to play with adding warm, tonal colours (or something a little more out there, if you prefer!) to your look.
So what are rich tips?
They're a kind of dip dye. But unlike its best mate ombré, the bold dip dye creates a more defined, almost blunt transition between colours. It's a look that somehow manages to be subtle and dramatic at the same time.
Rich tips work with all sorts of styles, from crisp short bobs to longer, wavy lobs. Depending on the colour you're starting from, they're a great way to channel the autumn/winter hues, from pumpkin spice orange to warm reds and deep purples. And if you're feeling a bit more adventurous, shades of teal, green and aquamarine all create a jaw-dropping contrast with dark hair.

A look that "really stands out from the crowd"
That's what Becky Sutherland says about the rich tips trend, and it seems the celebs agree.
Demi Lovato first showed off a fresh look with neon green tips in September, before quickly changing it up by swapping the green for a softer, warmer pink. We can't wait to see what she goes for next!
And Charli XCX's red-tipped locks stole the show for us when we saw her at this autumn's GQ Awards. They set off the contrast with her dark hair and overall look for a style that's stunning - and just a bit eye-catching!
Get in on the action
The best way to nail this look is to talk to your colourist in-salon. "I'm finding more and more clients are getting interested in colour", says Georgia Bell. She recommends working with clients to "ease them in gently, adding rich tones and being clever with placement". Used well, a little bit of colour can go a long way!
The good news is that, unlike a full head of colour, "this is fairly low maintenance in terms of trips to the salon", says Jake Gallagher, "providing you're willing to top up at home to refresh your colour".
The trickiest bit?
The biggest challenge is going to be making sure your hair stays healthy, and the best way to do that is to start from a strong base.
If you have mid-to-dark hair, you'll also need to lighten those tips before adding the colour, and that means thinking even more about health and condition. You don't want to end up with that statement colour drawing attention to dry, split ends, do you? The time for Halloween horrors has already passed until next year, after all…
INNOluxe works wonders
A Stand-Alone treatment can get your hair in ('scuse the pun) tip-top condition before you start bleaching those ends, and adding INNOluxe as you lighten will make sure you don't damage your hair as you go.
Even better, INNOluxe actually repairs the hair during the colouring process, so you end up with hair that looks, feels and really is healthier and more luxurious than when you set out on your colour mission. Impressive.
How will you rock the rich tips trend?
Show us on Instagram, with #INNOluxe #SAVED. We'll be waiting…