Neon hair? Hell yeah!
Let's put hair colour's latest trend under the spotlight… meet neon strips.

For months now, neons have been huge news
Unless you've been hiding under a rock, you'll know that those brightest of colours are no longer just the domain of the highlighter pens on our desks or the odd hi-viz jacket. From fashion and accessories to makeup (neon eyeshadow anyone?), neon is back and it's here to stay.
And of course, the world of hair colour is no exception. The revival of vivids, brights and neons is perhaps the greatest colour trend of the last year. We've seen full head colours in every shade from highlighter pinks, yellows and oranges through to lime greens and blues.
What is new now, is how those hues are being used.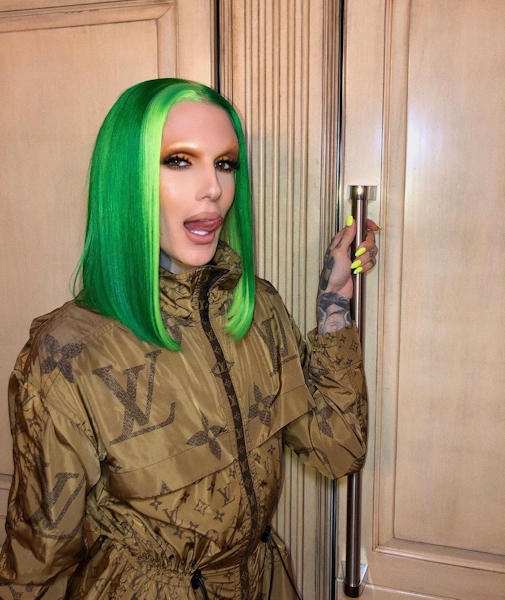 Enter NEON STRIPS
From UK blogger Kitty Cowell to American beauty mogul Jeffree Star, face-framing neon strips are the latest way to wear the neon trend.
Instead of going for a full head of a single colour, bold neon streaks are being used to add interest, definition and depth to your look in a way that's startlingly different to the all-over brights we've seen so far.
It's a trend with 90s twist
Remember the 90s and early 2000s? We do. This trend throws back to those bold blonde streaks that framed the face of many a celeb back in the day.
Back then those streaks were kept blonde, but why settle when these days you can frame your face with neon?!

"I like to be a bit different"
We talked to UK blogger Kitty Cowell, who's been absolutely rocking a string of neon green variations to her signature yellow hair lately.
I decided to go with the green hair and yellow front section, as a lighter front section nicely frames the face. I like to be a bit different so didn't just want one colour. I've had a lot of colour 'bleeds', which I love, but the front panels just allowed me to switch it up. Plus I love the Spice Girls and early 2000s, so this is my way of honouring that era.

UK blogger @kittycowell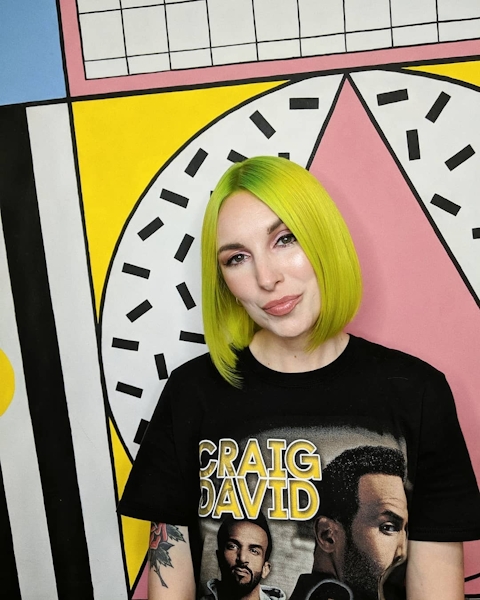 This look was created for Kitty
This look was created for Kitty by the genius colour specialists at Not Another Salon. The salon's founder (and ahem, did we mention, INNOluxe brand ambassador), Sophia Hilton, insists that the key to a style like this is to start by creating the ultimate in healthy hair as a base:
"Vivid colour will always look most luxurious and expensive when applied on top of a super healthy base. At Not Another Salon we always use INNOluxe V2; not only does it work its magic inside each strand of the client's hair, but the client will always feel and see the results on the outside, too."
Keep that healthy look for longer
Sophia talks about using INNOluxe V2 during the colour process, but you can take it a step further and keep that luscious healthy look for longer between appointments with a little help from our Elixir V2. You can pick up your bottle of Elixir V2 to take home from the salon, or buy yours right here, right now.
We're down to frame our faces with neon. Are you?