Trend of the Month - Look Twice Colour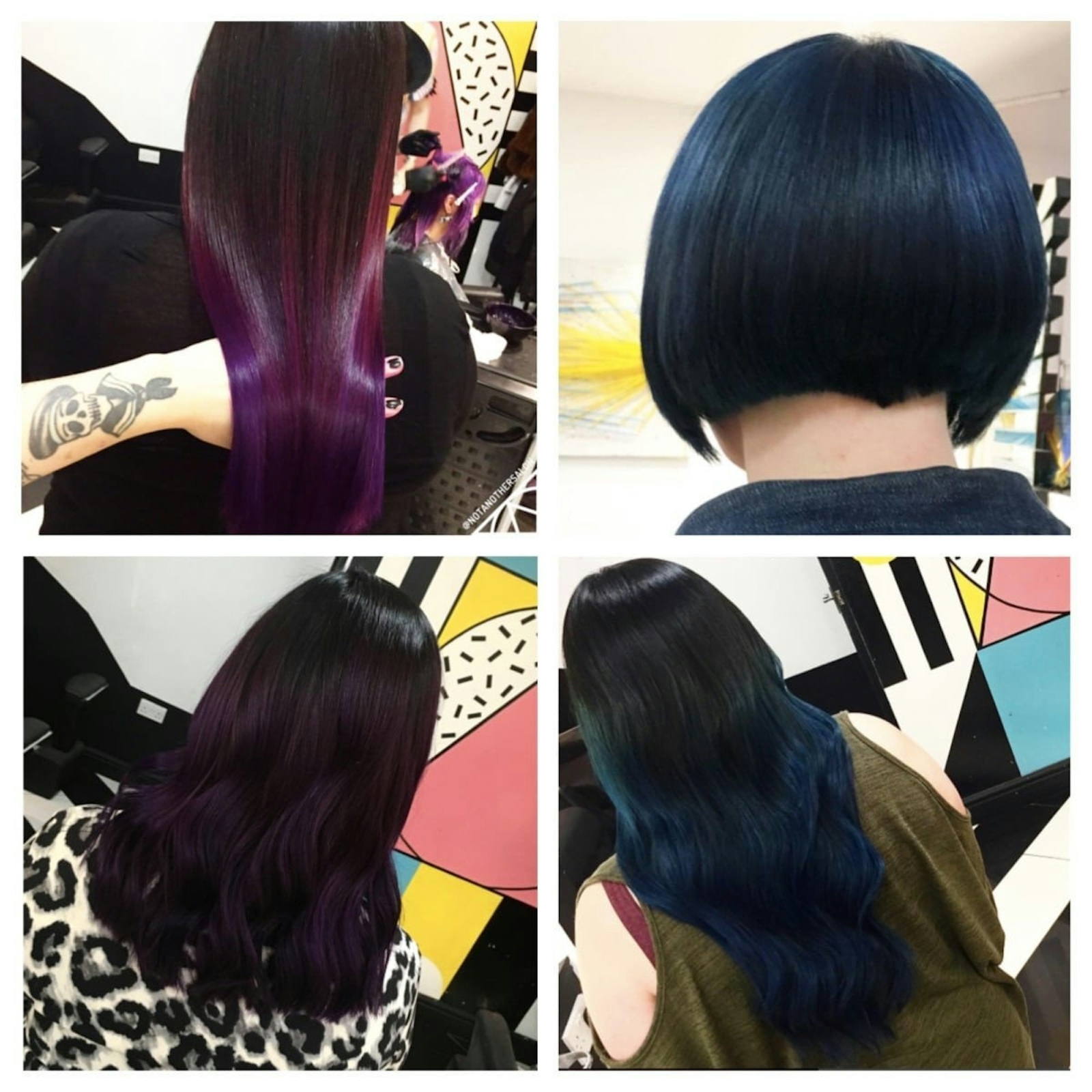 When we think of vibrant colour the first thing that springs to mind are splashes of pinks, blues, coppers and rainbows. This month Not Another Salon have been flooding Instagram with a vivid colour hybrid, 'Look Twice Colour', and it's not what you'd expect.
These colours aren't the heads of hair that bob down the street and instantly grab your attention; these colours saunter on by until you look twice and release those locks are super pigmented in rich and vibrant berry shades such as purples, reds and navy.
Not Another Salon colourist, Spooky Runo tells us a little more:
"Look twice hair is for the person who wants to look and feel luxurious and expensive. We achieve this by using more rich colours as opposed to vibrant brights and neons. My personal favourite is a shade called 'Bordeaux Deep Burgundy', it reflects deep ruby tones adding a three-dimensional quality to the hair as it moves."
Not Another Salon's client base doesn't slot into one singular box; they look after such a cross section of society. Even the girls and guys who work in the city with strict corporate rules can now have the interesting coloured hair they've always wanted and still get away with it in the office.
For this look to work, the hair needs to be in optimum condition. Healthy hair combined with rich tones creates intense gloss and shine which highlights the three-dimensional colour Spooky described.
INNOluxe is used in every Not Another Salon colour transformation; the results are fabulously glossy, strong locks with the unbelievable shine!