Our intensive hair repair treatment
INNOluxe in-salon treatment
INNOluxe repairs damaged hair
Our in-salon treatment rebuilds hair that's dry, weak and damaged, leaving it: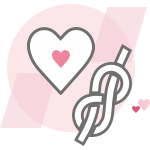 Healthy and strong
So you can confidently go bold with colour and style.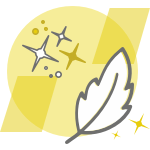 Soft and shiny
So your hair will look and feel stunning.
This is real repair that lasts and lasts
Our Advanced AminoBond Technology can be used to protect your hair during colour or chemical services, rebuilding it faster than chemicals can cause damage.
Or you can use it as a Stand-Alone treatment. The choice is yours
Find your in-salon treatment
Whatever your hair's been through, our in-salon treatment will work wonders.
Some of the most popular ways to use INNOluxe include…
Stand-Alone
With bleach
With all kinds of colour
With perms
With Keratin treatments
With relaxers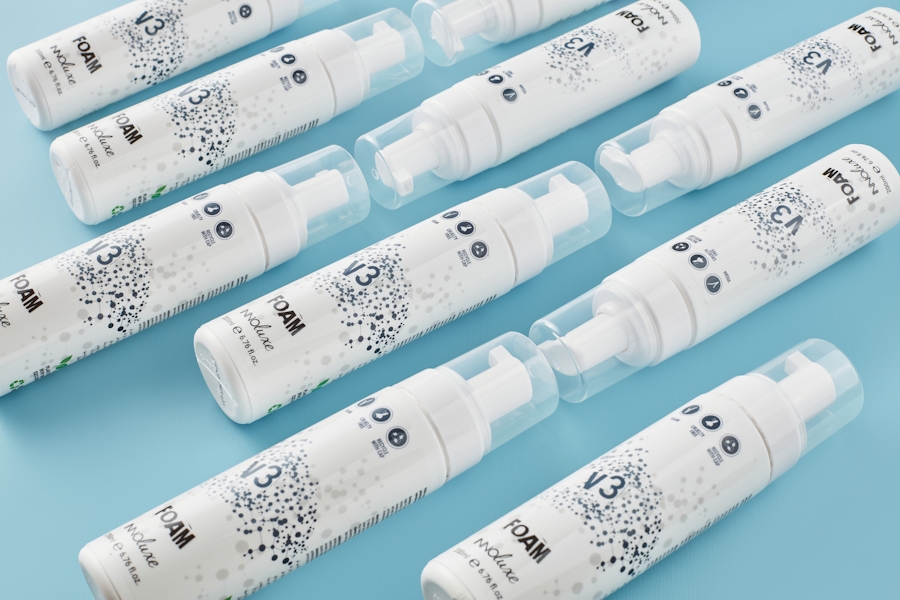 First...
ReBond
The first part of your treatment uses ReBond or Foam to kick off the rebuilding and repair.
ReBond
ReBond's Advanced AminoBond Technology reconnects broken bonds in the hair to build integrity and strength into every strand.
Foam
Designed for the Stand-Alone treatment, Foam is a pre-diluted version of ReBond that means you can relax and spend less time at the backwash.
Mistify
Mistify lets your hairdresser treat the rest of your hair that's not being coloured with the right concentration of ReBond. It's perfect if you're having foils, balayage or your roots fixed.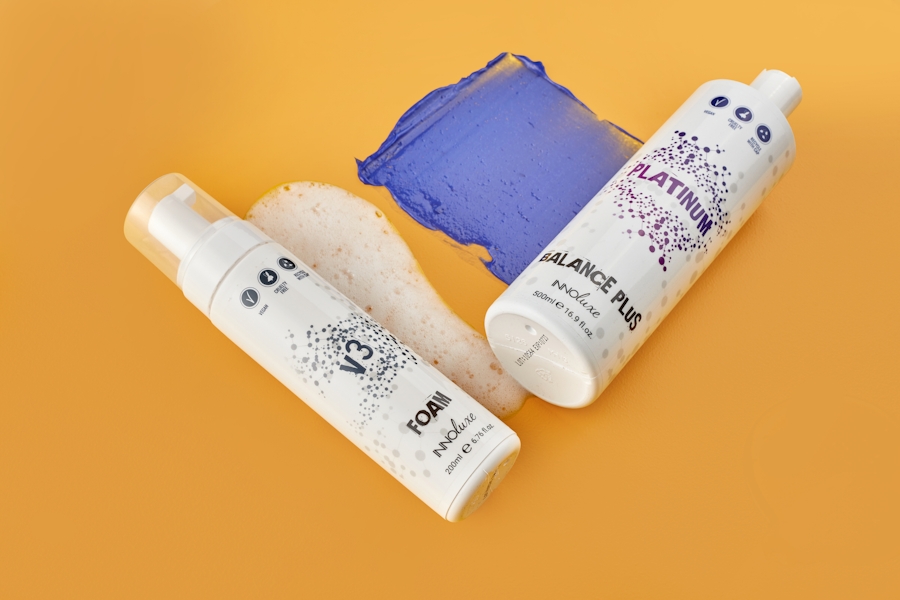 And then...
Balance Plus
The second part of your treatment feeds the hair with nourishing and conditioning ingredients, as well as carrying on the repair.
Balance Plus
Balance Plus continues to rebuild your hair, as well as feeding it with amino acids and extra proteins to leave it healthy, strong, soft and shiny.
Balance Plus PLATINUM
If you're going blonde or want a cool shade of colour, Balance Plus PLATINUM includes intense purple pigments so you can treat and tone your hair in one.
Pros - have you tried Purify? Free of sulphates and sodium chloride, Purify is our pre-treatment cleanser that removes build-up so the hair can fully absorb the treatment.