INNOluxe
The Bond Builder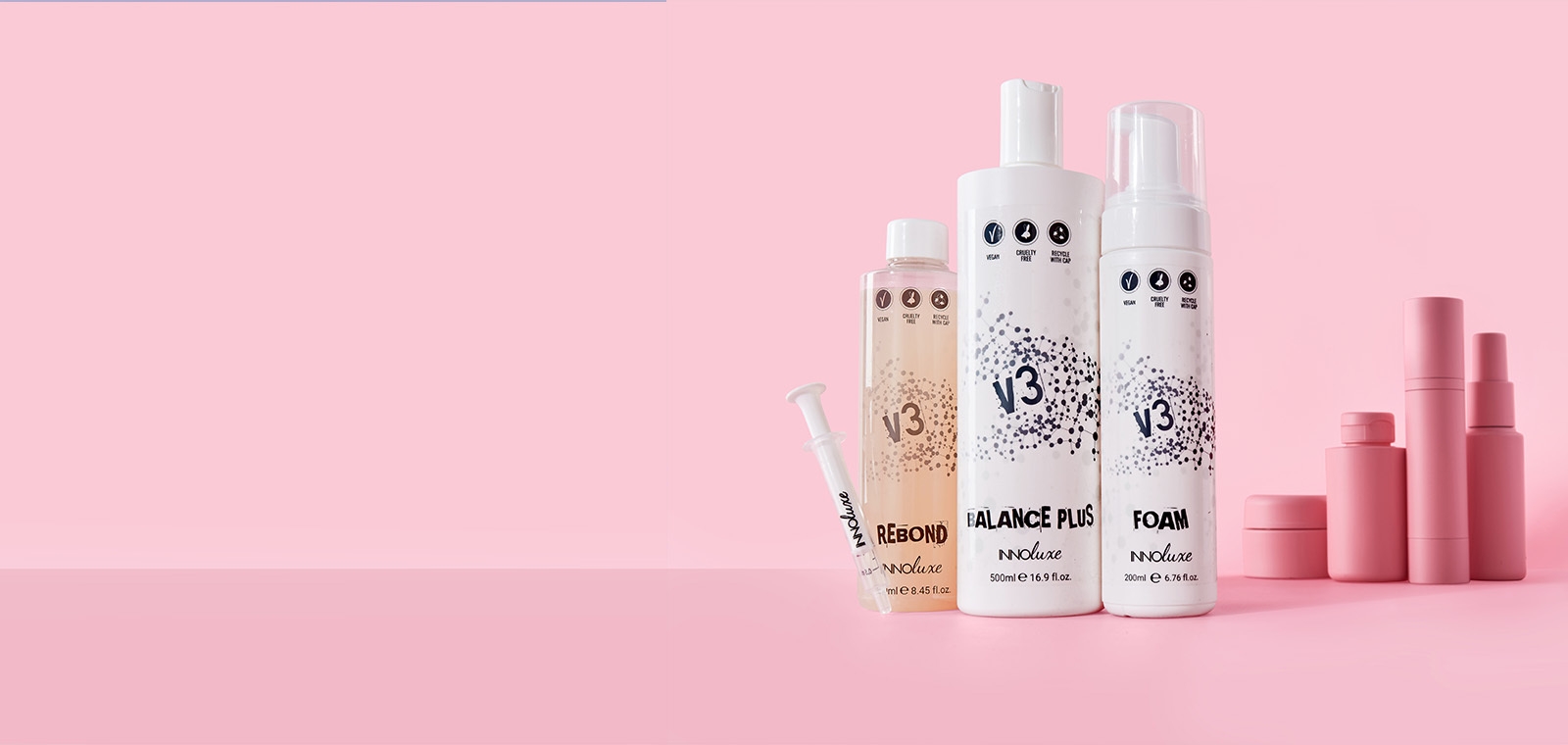 What is INNOluxe?
INNOluxe is an in-salon bond builder treatment that adds integrity through the hairs structure using protein technology.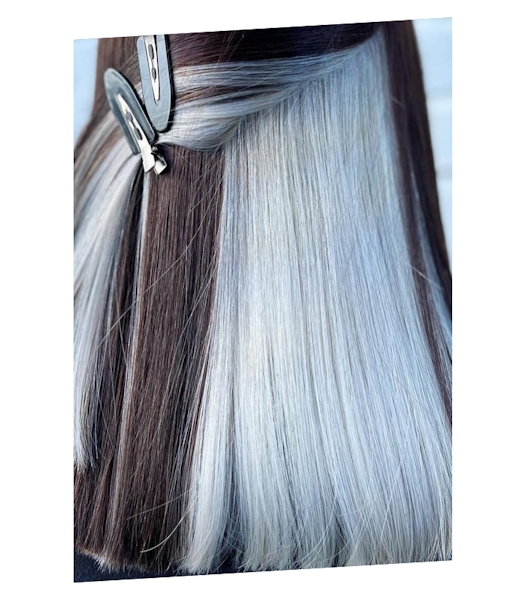 What does INNOluxe do?
INNOluxe allows you to have the hair you want by repairing and protecting it.

The bond builder adds integrity to the hair while restoring its strength.
Your hair will be protected against damage during treatments and adds a softness that lasts after.
Rebuild and reverse the damage done to your hair while leaving it looking shinier.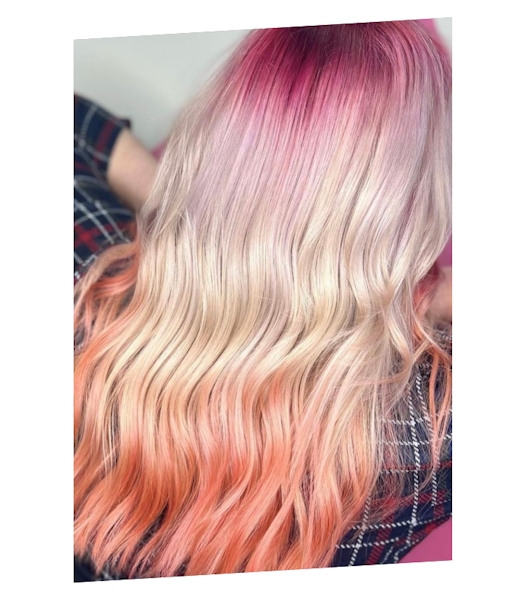 How does INNOluxe achieve this?
INNOluxe uses advanced amino bond technology to create a super strong network of bonds.
It targets each area of damage with the specific size of protein it needs most, protecting softening and thickening each strand.
It creates connections between the proteins and adds extra crosslinks to form a superstrong network of bonds.
It adds a conditioning shield that weaves its way in and around every fibre, adding even more protection and condition.
Find your in-salon treatment
Whatever your hair's been through, our in-salon treatment will work wonders.
Stand Alone
With Bleach
With all kinds of colour
With Perms
Balayage
With Relaxers
There are more ways to use it, too. Your INNOluxe salon can tell you more.
The Treatment in a nutshell
There are two halves to every INNOluxe treatment, learn more about the products behind the treatment and what they're for!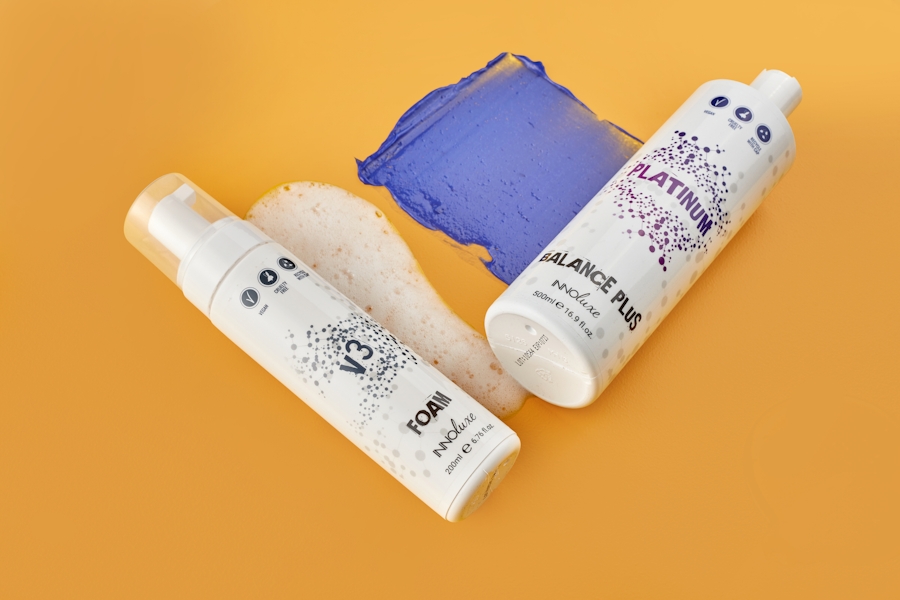 What do I need to get started with INNOluxe?

What are ReBond V3 and Balance Plus V3?

ReBond V3 is the little beauty you'll use to kick off the rebuilding and repair. It builds integrity and strength into each strand. Follow up with Balance Plus V3, which carries on the repair, as well as feeding the hair with amino acids and extra proteins to leave it even healthier, softer and shinier.


What is a Stand-Alone treatment?

Stand-Alone is an intensive hair repair treatment that can be used between colour services or even if the hair is never coloured as a conditioning treatment. It let's you rebuild hair or get the best from curls by using FOAM instead of as part of a chemical service.


How do you use FOAM as a Stand Alone treatment?

Cleanse twice with PURIFY. Rinse and gently towel dry.

Apply 4-10 pumps of Foam V3, massage through hair. Cover with a cap and leave for 10 minutes.

Without rinsing, apply Balance Plus V3 (or Balance Plus PLATINUM if toning). Comb through and leave for 10 minutes.

Rinse and style as required with Elixir V3 and styling products.

What's the difference between FOAM and ReBond?

FOAM V3 is a pre-diluted ReBond V3 designed for use as a Stand-Alone treatment, pre-perm and pre-keratin services.


What is Mistify and how is it used?

Mistify means that you can spray your client's 'naked' hair (the bits not being coloured) with the just right concentration of ReBond.

It's super simple. Just follow the markings on the label to fill your Mistify spray bottle with the right mix of ReBond and water, shake well, and mist away!


How soon after a treatment can I wash my hair?

There is no wait time, so whenever suits you best.
Check out other treatments
Find your nearest INNOluxe salon