There's a new INNOluxe SuperStar in town – meet Becki Beavan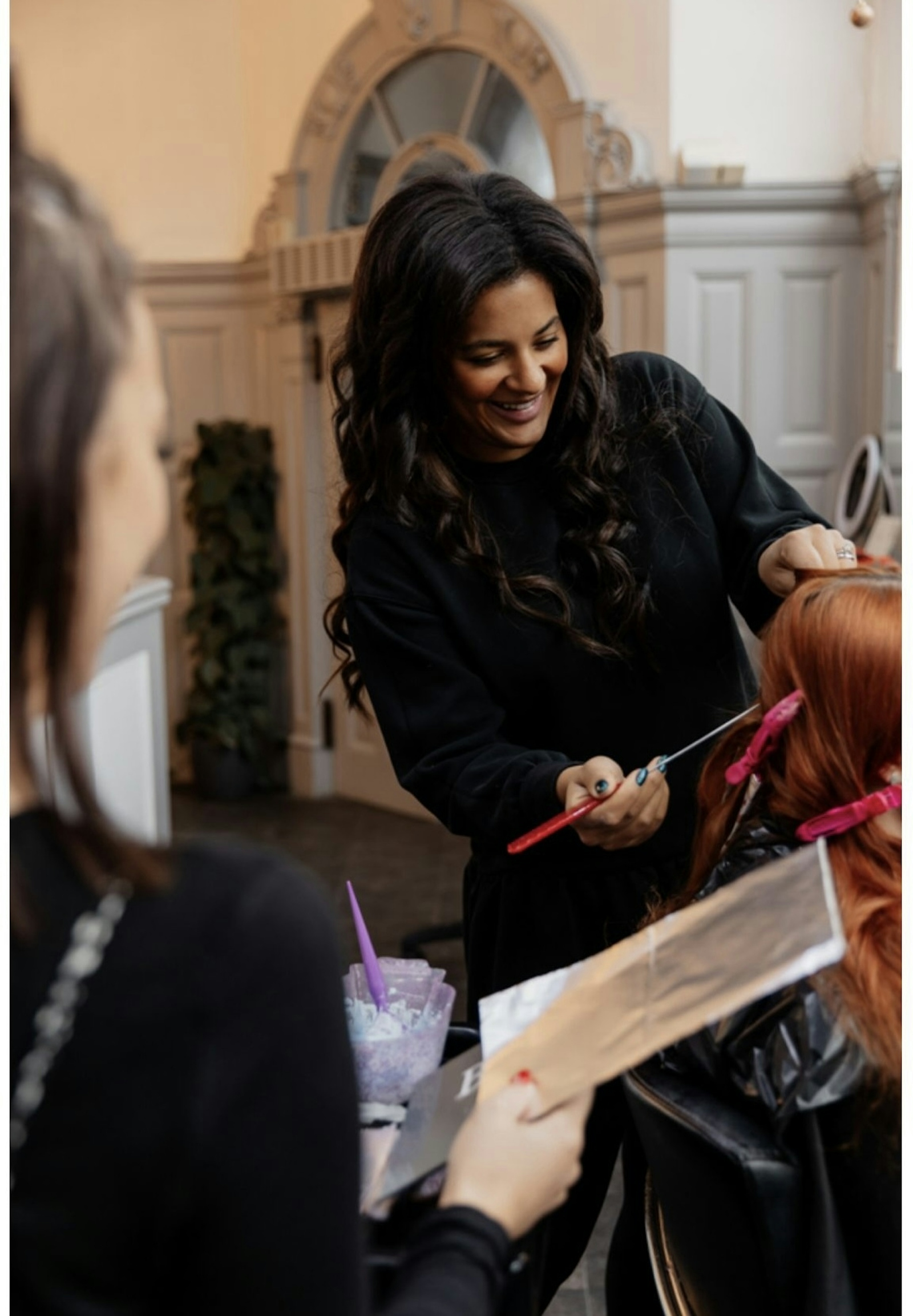 Becki's been a superfan of bond builders like INNOluxe and the repair they create for YEARS. And now she's gone from superfan to INNOluxe SuperStar.

Based in Lancashire, Becki's a salon owner and independent educator. With 23 years in the industry (and ten as a salon owner), she's all about expensive-looking natural colour and lived-in, low-maintenance, sun-kissed healthy hair.
We caught up with her to find out about her stunning work, her love of repair treatments and her favourite INNOluxe products. Here's how it went…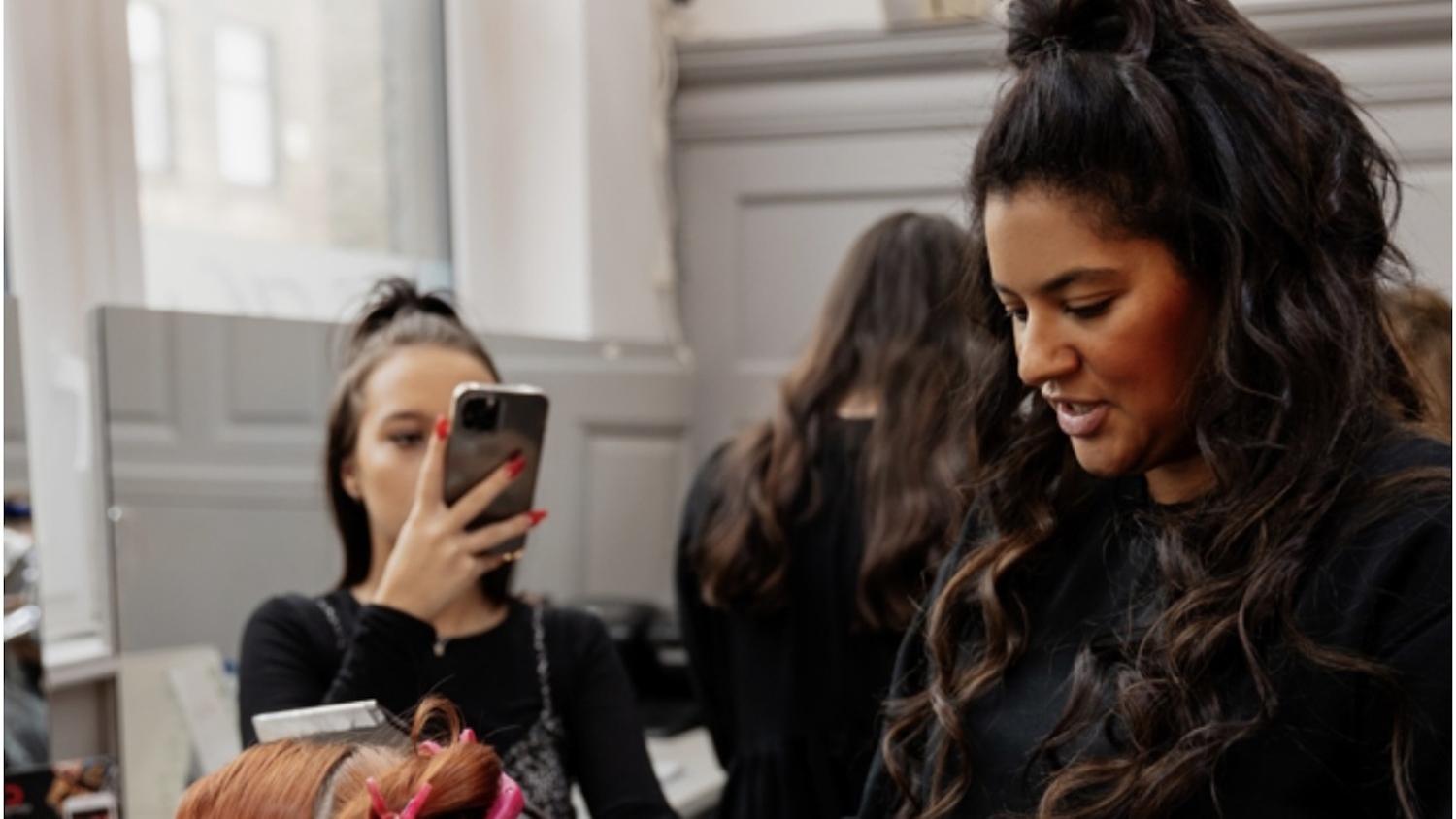 Hi Becki, we're really excited to have you with us as a new INNOluxe SuperStar. Let's start with your love affair with bond builders (we know you're a huge fan!). How did that all start?
I've been in love with bond builders from the very beginning. The idea that we could repair the hair whilst colouring blew me away. I took a class in Los Angeles and came home to the UK with a bottle of bonder before it was available here. I tried it and was amazed with the results and with the science.
Using INNOluxe elevates my work and enables me to keep my clients' hair in the healthiest condition. I do a lot of long haired clients so high condition is so important to them and to me. If their hair looks good, I look good. They're a walking advert.

So who's your favourite type of client to work with?
It'd actually be someone with some damage, some colour correction, someone who needs my help. I love putting them on a repair programme using the INNOluxe range and seeing their hair recover and get better at each stage. I've seen some amazing results with INNOluxe.

That's what we like to hear! Tell us about some of your favourite products?
My favourite INNOluxe product is Balance Plus PLATINUM – I love this stuff! Before finding it, I was using a bonder mixed with a platinum pigment so it was music to my ears when I found out INNOluxe did it in one.
I love that Balance Plus PLATINUM doesn't over-tone. I'm not the biggest fan of super cool blondes and there's just enough pigment in there for a beautiful clean result.
I also love the INNOluxe Stand-Alone treatment. Foam is so clever, it can be applied at the section rather than the backwash, and my client can see what's going on rather than it being just something applied almost in secret. Seeing the different steps of the treatment also adds value to the service for them. And it's also great for saving backwash space!
You're also an independent educator. Tell us more about that side of your work…

I've been sharing my colour tricks in my classes since 2015. I've done workshops, one-to-ones, small group sessions all over the UK and too many to count at my own salon. I always come away having learnt something new myself – that's the beauty of our industry, there is always something new to learn.
Being an educator as well as a salon owner also puts you in a really unique position where you meet and create friendships with so many people in the industry. Through Covid lockdowns, so many of the people I've met at my classes were a huge support to me on social media, all checking in on one another.
I want to grow the education side of my business more than ever this year, so I've been working really hard on my social media over the past few months, creating lots of free educational content. Watch this space!

Thanks so much Becki, we're really happy to have you on board.
Follow Becki on Instagram for all her latest looks and tips!