INNOluxe Foam: No drip, no problem
Since launching a couple of years ago, Foam has proven a firm favourite with salons. So have you joined the Foam party yet?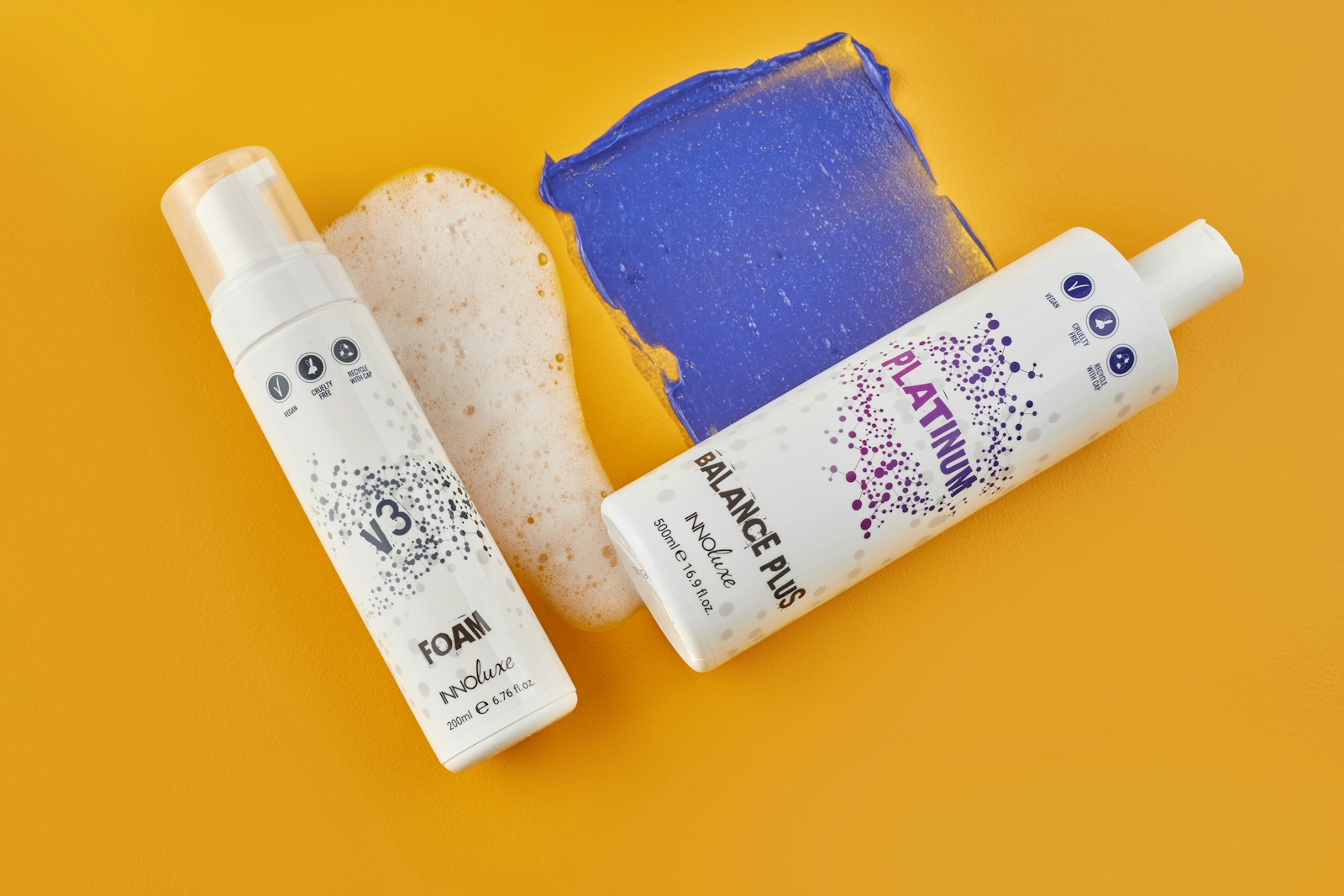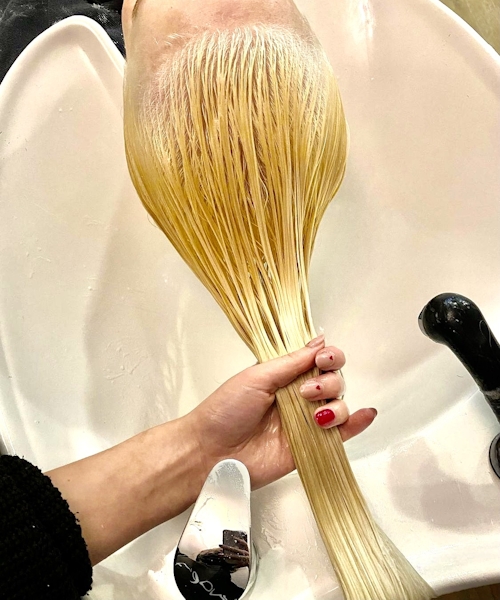 What is Foam?
Foam is a pre-diluted, super-concentrated version of ReBond which we developed specifically for you to use as part of the INNOluxe Stand-Alone treatment.
The foamy consistency of the product means you can apply it while your client's in the chair rather than at the backwash (no more dripping over a basin!).
Instead, your client can relax and scroll through their phone and enjoy a cuppa while our protein technology gets to work rebuilding bonds and repairing damage.
That protein technology works by treating the hair with a blend of exceptionally low-weight proteins that build a superstrong network of bonds right inside the hair's cortex. Our Advanced AminoBond Technology, along with hydrolysed vegetable proteins and glycerin, means that each strand basks in the benefits of extra flexibility, strength and rebuilding.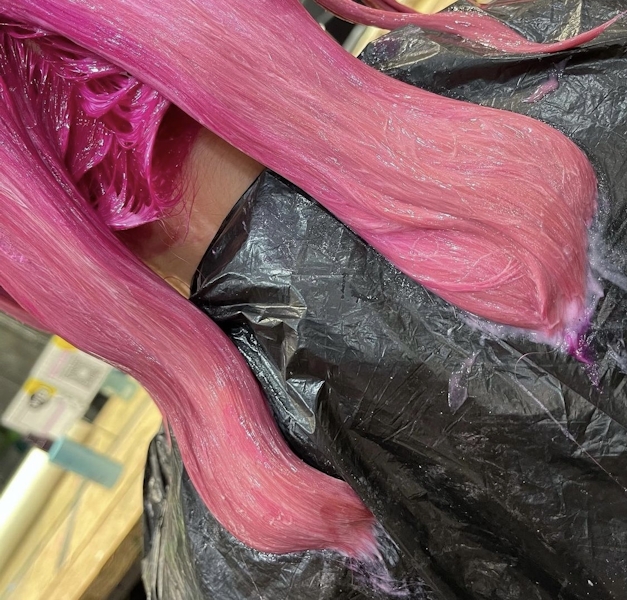 Better for everyone
Not only does Foam make for a more relaxing client experience, the results are instantly noticeable to the client – which is so important if you want them to book a treatment again and again.
"Foam has made a huge difference in the salon because it's a luxury feeling on the hair. The client feels like it's OK to spend that money because it gives them that real sexy 'I'm getting my hair treated' feeling."
Sophia Hilton, INNOluxe Global Brand Ambassador and founder of Not Another Salon
Plus, on a more practical level, Foam also means you can get more clients through the salon with fewer queues for the backwash. And as we all know, time means money…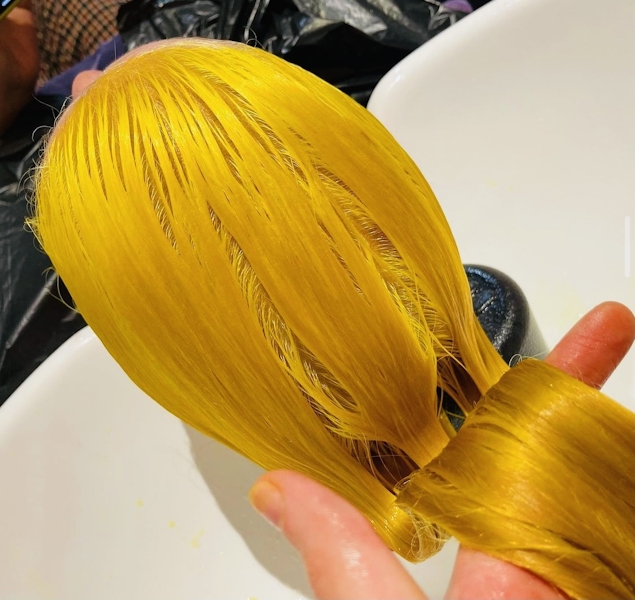 Foam works wonders with…
Foam and the wider Stand-Alone treatment are perfect for any of your clients who could do a nourishing boost and intensive repair for their hair.
It also boosts curl retention both for natural curls that have lost their bounce due to colour or other damage, and when you use it with perms. It even makes perms possible for clients whose hair is weak or damaged!
Plus, it's great for enhancing keratin treatments and getting an even smoother, healthier end result.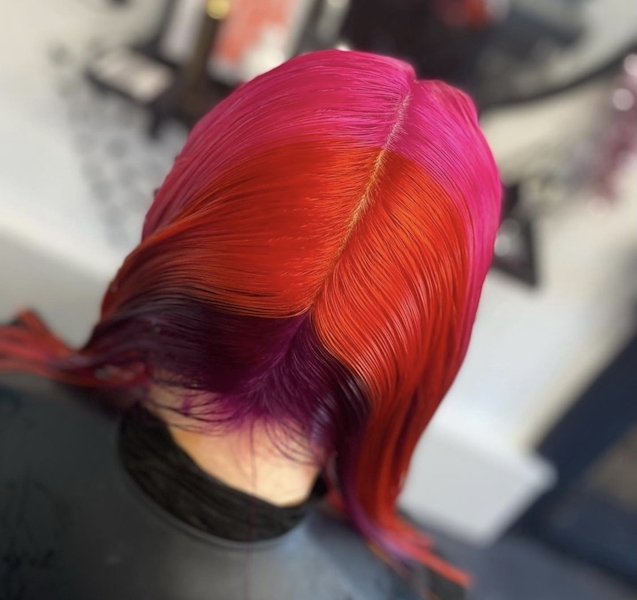 Find out how Foam can work hard for your salon!
One salon owner and Foam fan told how she brings 4-6 extra clients a day into her salon by building the pampering Stand-Alone treatment into the salon's core services.