"INNOluxe has been a part of my hairdressing career right from the start"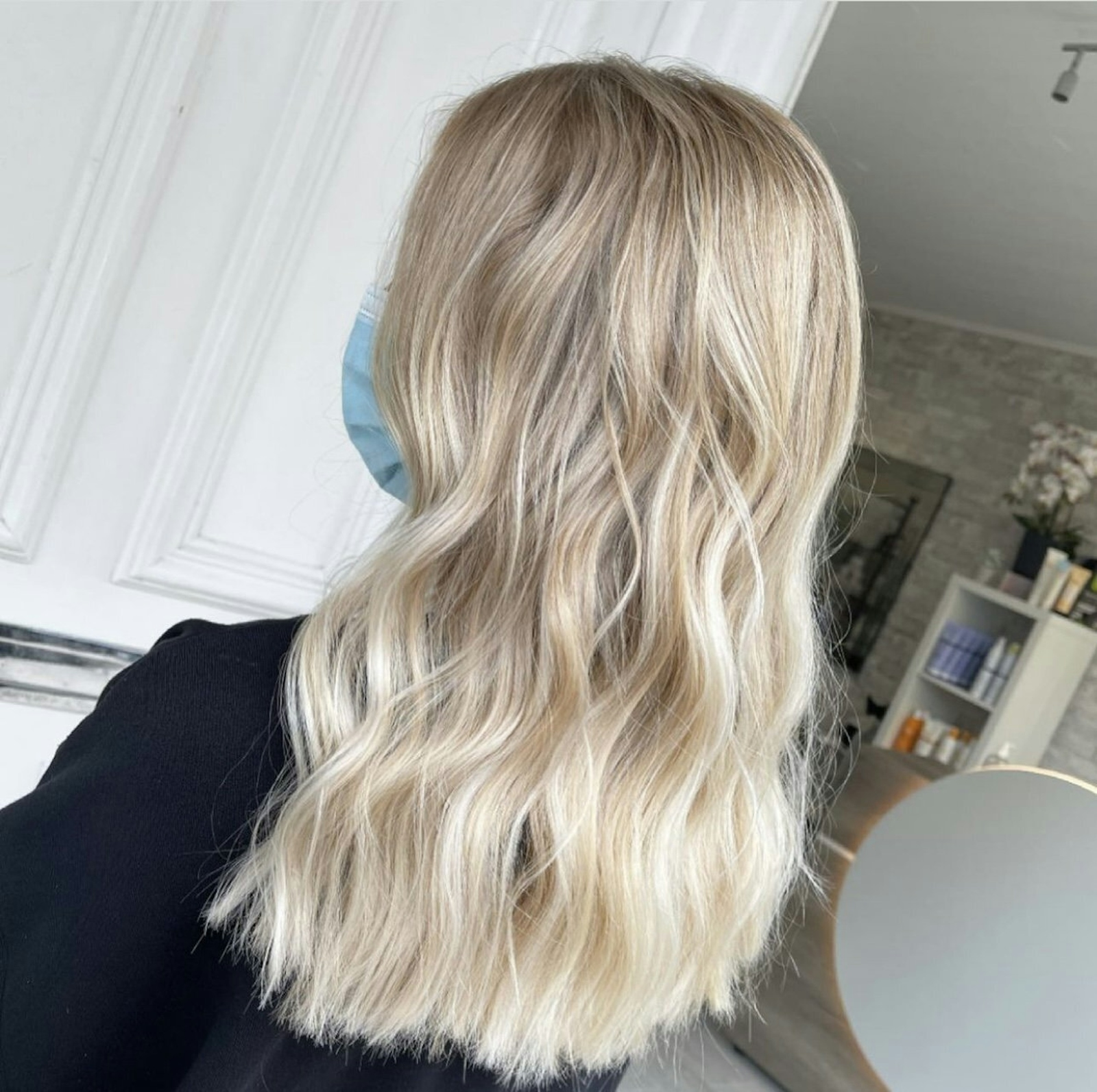 Guess what? We've got another new INNOluxe SuperStar to introduce you to! Not long ago we met Kayleigh Dixon (AKA The Hair Witch), and now we're thrilled to introduce Chloe Passmore.
Chloe's a colour specialist based at G&T's Hair Bar in Barnstaple, North Devon. She's achieved amazing things in her four years in the industry, working her way up from apprenticeship to self-employed colour specialist, generating impressive opportunities along the way to get involved with Instagram takeovers for brands, as well as training new students. We caught up with her to find out more…

INNOluxe: Hi Chloe, we're so happy to have you on board! There's lots we want to ask you but let's start at the beginning… How did you get into the hair industry and where did it all begin?
Chloe: Hi INNOluxe! I guess I've always had a great interest in hairdressing, from a very young age. I used to love my mum taking me to the salon. I'd be fascinated watching the stylists and imagining myself working there. Who'd have thought that many years later I'd work in that exact same salon!
I love my job because I get to make people feel amazing. You can make someone's confidence grow within a couple of hours. It truly is the best feeling in the world! They say your hair is 90% of your selfie, so it's SO important to make it perfect.
I've been in the industry for four years now. I left school at 16 and enrolled myself at hairdressing college Petroc, as well as securing my apprenticeship at G&T'S Hair Salon in Barnstaple. Colour wise I was only taught the basics of how to apply a root tint and highlights. I was never taught how to balayage or create vivids, so I taught myself.
"Everyone should qualify knowing enough to feel confident."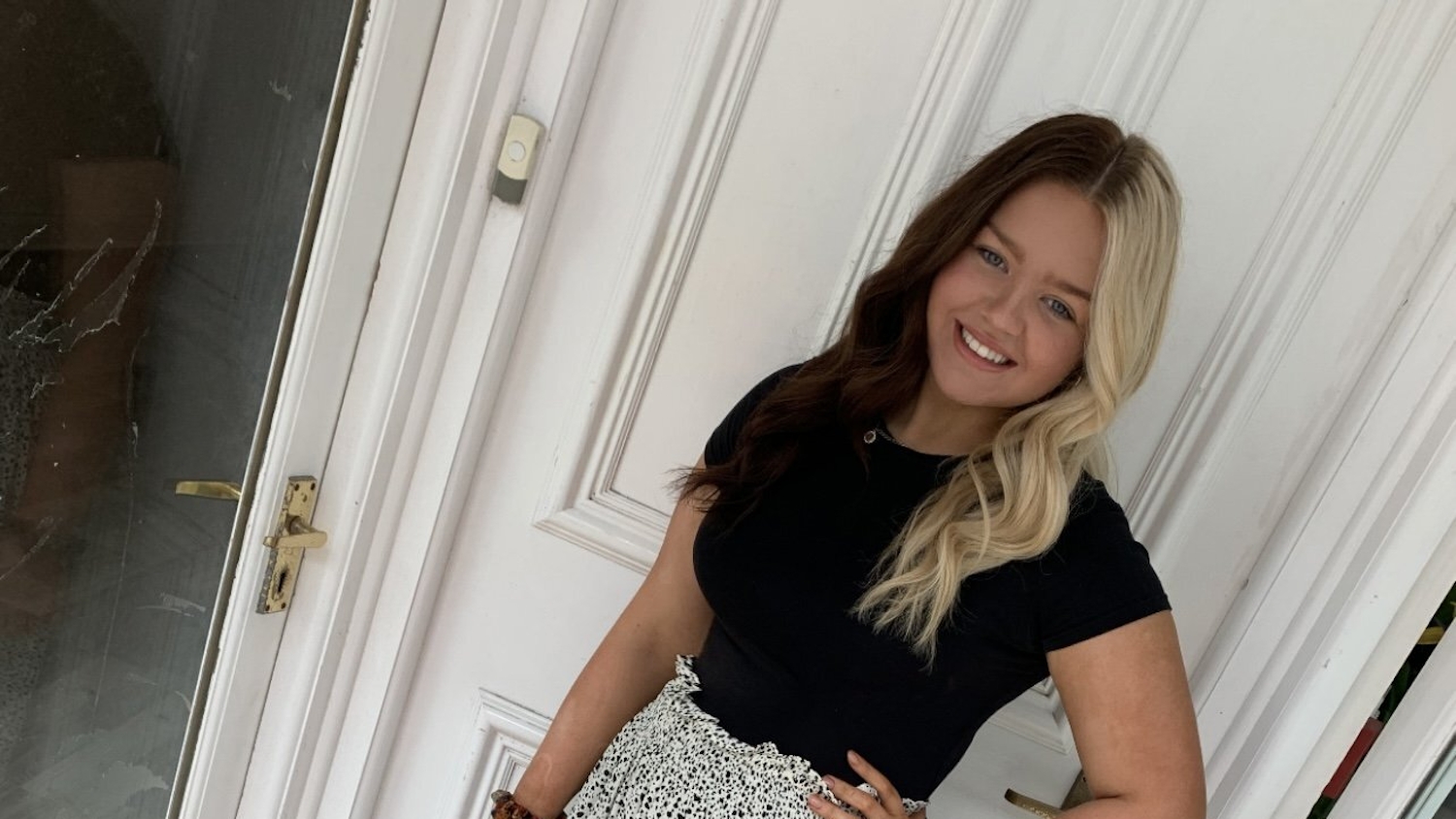 INNOluxe: You must be super-motivated! How did you go about teaching yourself? Any tips for others going it alone?
Chloe: Well I spend my days creating balayage and tackling hard colour corrections, and I feel it's so important for everyone to know and learn this, even if it's just a little basic knowledge. So many clients are coming in with bleached or box dye done by themselves, especially with lockdowns. Everyone should qualify knowing enough to feel confident to create the on-trend looks that their clients are asking for.
I found so many social media accounts that supply free education from the comfort of your own home. I'd also watch live videos from brands I used in the salon, and I completed courses from Not Another Academy.
My biggest tip for teaching yourself would be to take notes and stay focused. Try and stick to just one technique to begin with (you don't want to confuse yourself!) so you can learn one thing at a time. Become confident with that technique and then adapt it to the way you work. By learning a few different techniques this way, you can then create a bespoke colour for each of your clients.
"Overwhelmed would be an understatement!"
INNOluxe: Well all that hard work teaching yourself colour has definitely paid off! Tell us about some of the WOW moments you've achieved since starting out?
Chloe: I've had so many 'WOW' moments in the last couple of years that I'll always be grateful for. I've done Instagram takeovers for people like Elite Luxuries, been invited to do demonstrations at my local college talking about my experience and showing students what can happen once you leave, and I've been gifted with the most amazing clients.
However, by far the best 'WOW' moment I've ever had must be when I received an email with the opportunity to be the next INNOluxe SuperStar. Overwhelmed would be an understatement!
"If you work hard you can achieve brilliant things."
INNOluxe: You're achieving amazing things! We're pretty sure everyone reading this will want to know the secret to your success. Care to share?!
Chloe: There isn't really a secret… I work hard and put so much passion into my work and social media to get recognised! My work is always evolving and I keep up to date on the latest trends to better myself and to make my work stand out more. I'm always eager to learn, have goals to push myself further and I'm always onto the next big thing
If anything, Instagram has been my secret. It's brilliant for getting recognised! My advice would be to just keep posting and keep tagging. My Instagram takeovers come about because I always tag the companies I use in my work, and then it gets shared and so on... And then by doing Instagram takeovers and your work being shared, it leads you to more opportunities because you stand out and get recognised. And it's taken me on to bigger opportunities!
"INNOluxe rebuilds the hair and strengthens it while it lifts – HOW COOL IS THAT!?"
INNOluxe: We're loving hearing about your journey, but we can't let you go without asking you about INNOluxe and the part it's played in your story so far…

Chloe: INNOluxe has been a part of my hairdressing career right from the start! I've always used it and will always love the products. My clients are educated about INNOluxe and are now in love with it just as much as I am, because they can see amazing results and know it's money well spent.
My favourite product would have to be ReBond V2. I use it daily because I'm a colour specialist and I spend 90% of my time on bleach work. The integrity of my clients' hair is so important to me and we can now make their dream hair a reality, which is amazing. INNOluxe rebuilds the hair and strengthens it while it lifts – HOW COOL IS THAT!?
I also use INNOluxe Stand-Alone. It's such an easy process and it's brilliant for applying while your client's at the chair. They always say they feel relaxed and enjoy the service, and they love how their hair feels afterwards.
INNOluxe: And finally, let's end with a few quickfire questions! You talked about teaching yourself colour through online resources earlier. Who are your top tips to follow on Instagram for hair education?
INNOluxe: Finish the sentence: "The biggest hair myth I've heard is…"

Chloe: …that 'going to bed with wet hair prevents damage'. It's just not true. Your hair is at its most fragile when it's wet. The cuticles aren't fully closed so they're exposed. You're risking causing frizz and it could cause breakage.

INNOluxe: And last but not least, what's next?
Chloe: I'm currently looking to go back to college to start the process of completing my AET specialising in colours. I'd also love to continue working with INNOluxe and see where that takes me. I'm always excited to see what the future may hold.

INNOluxe: Thanks so much Chloe! We're looking forward to being by your side as your journey continues – and to celebrating new achievements with you along the way!