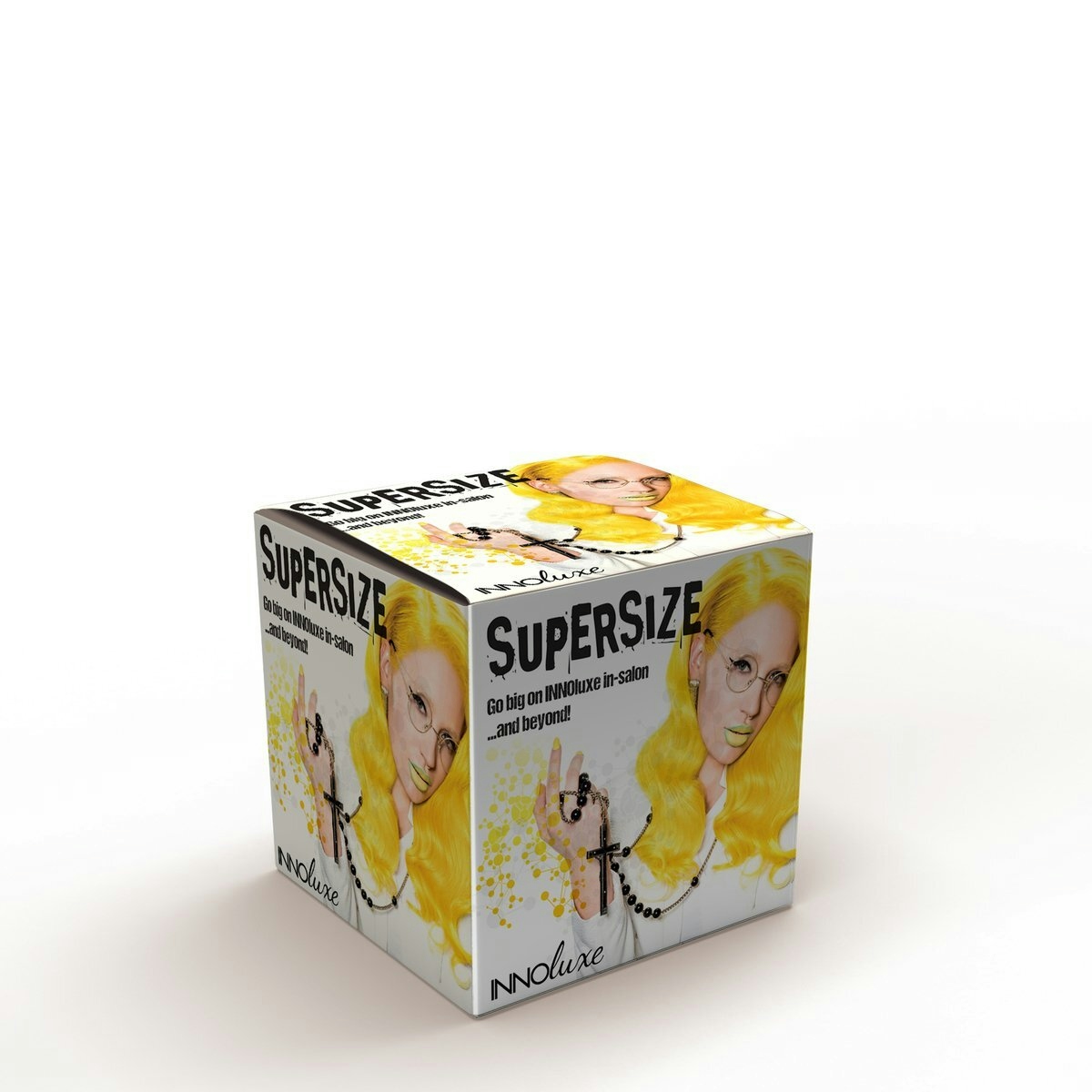 Supersize
This product is for professionals only. Either register or sign in with a pro account to purchase this product.
Sign in / register
(You save £116.16)

Go big in-salon, plus bonus extra homecare!
Want to offer your clients the very best when it comes to bond-builders with colour, technical services or even Stand-Alone? You're in the right place. Our Supersize Pack gives you all that, plus a taster of all our homecare products so that you and your clients can find out for yourselves why people rave about INNOluxe!
What's in the pack?
The Supersize Pack contains everything you need to offer INNOluxe with colour, technical services or as a Stand-Alone treatment in-salon:

1 x INNOluxe ReBond V3 500ml
1 x INNOluxe Balance Plus V3 1000ml
12 x INNOluxe Elixir V3 100ml (use these in-salon and for retail!)
1 x INNOluxe Purify 500ml
1 x INNOluxe Foam V3 200ml
PLUS!
Included absolutely free:

Taster pack of our homecare products, so you can experience even more of the INNOluxe difference (1 x Platinum Shampoo 250ml , 1 x Platinum Conditioner 250ml, 1 x Platinum Mask 150ml, 1 x #SAVED Shampoo 250ml, 1 x #SAVED Conditioner 250ml, 1 x #SAVED Mask 150ml)
INNOluxe apron
Instruction Poster
Reviews
Shipping & Returns
Related Products